Ocasio-Cortez defends Ilhan Omar against House anti-Semitism resolution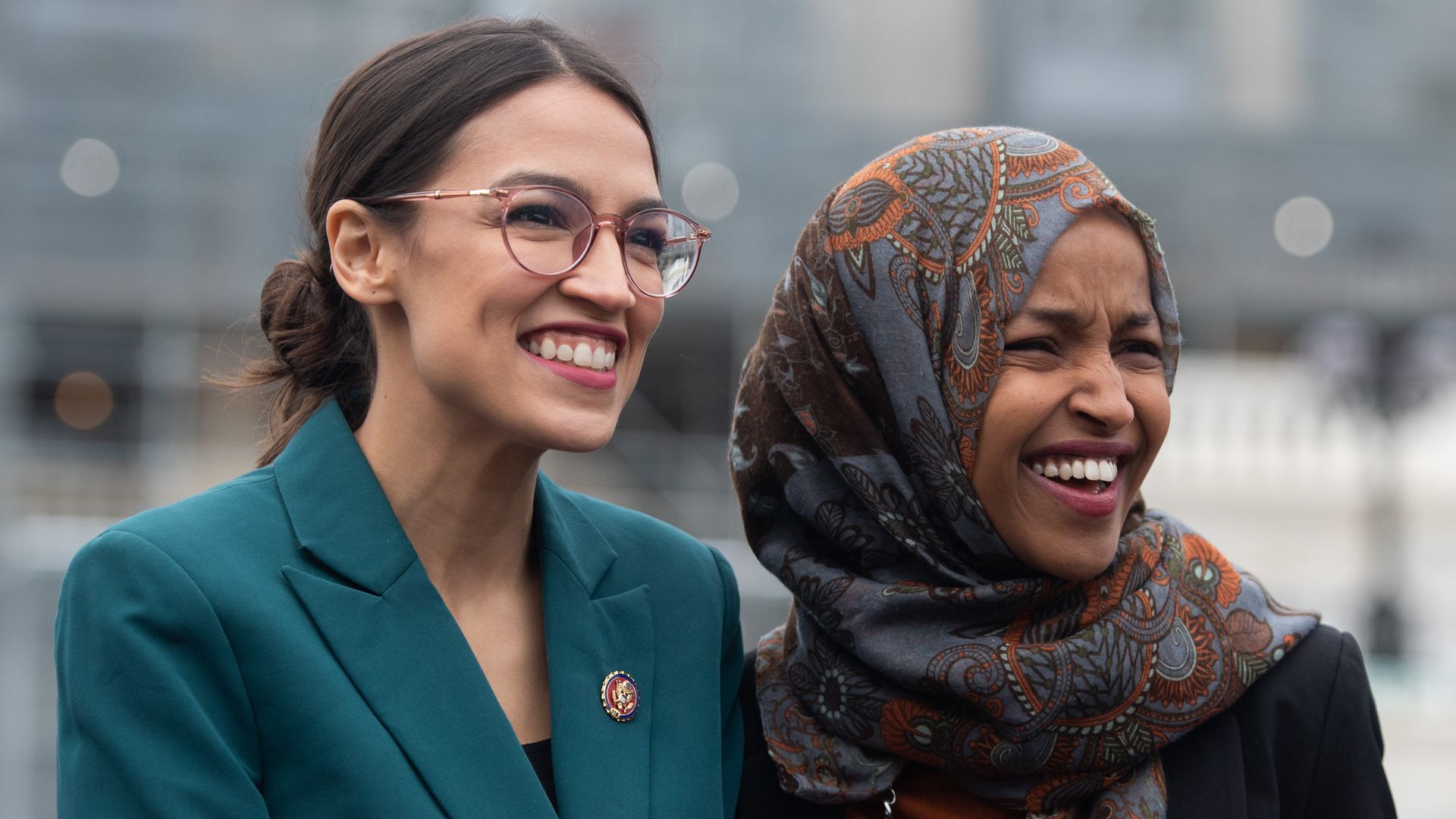 Rep. Alexandria Ocasio-Cortez (D-N.Y.) on Tuesday criticized "the extent" of House reprimands against fellow freshman Rep. Ilhan Omar (D-Minn.), who has been accused of using anti-Semitic stereotypes in her criticisms of Israel.
"It's not my position to tell people how to feel, or that their hurt is invalid. But incidents like these do beg the question: where are the resolutions against homophobic statements? For anti-blackness? For xenophobia? ... If House leadership is creating a standard & committing to calling a resolution for every incident - whether it's the Congressional Black Caucus, CHC, etc, then thats a clear way to address the issue & we can all understand. But if they're not, I think it's valid to ask why not."
The big picture: The House plans to vote this week on a resolution condemning anti-Semitism, a thinly veiled rebuke of Omar's comments about American loyalty to Israel and the influence of the pro-Israel lobby. The resolution does not mention Omar or specifically list any of her recent comments, but denounces the use of anti-Semitic stereotypes like "the myth of dual loyalty" — which some had accused Omar of exploiting.
Go deeper: Omar reignites anti-Semitism controversy in exchange with top House Dem
Go deeper