North Korean hackers struck U.S. networks as Trump met Kim: Report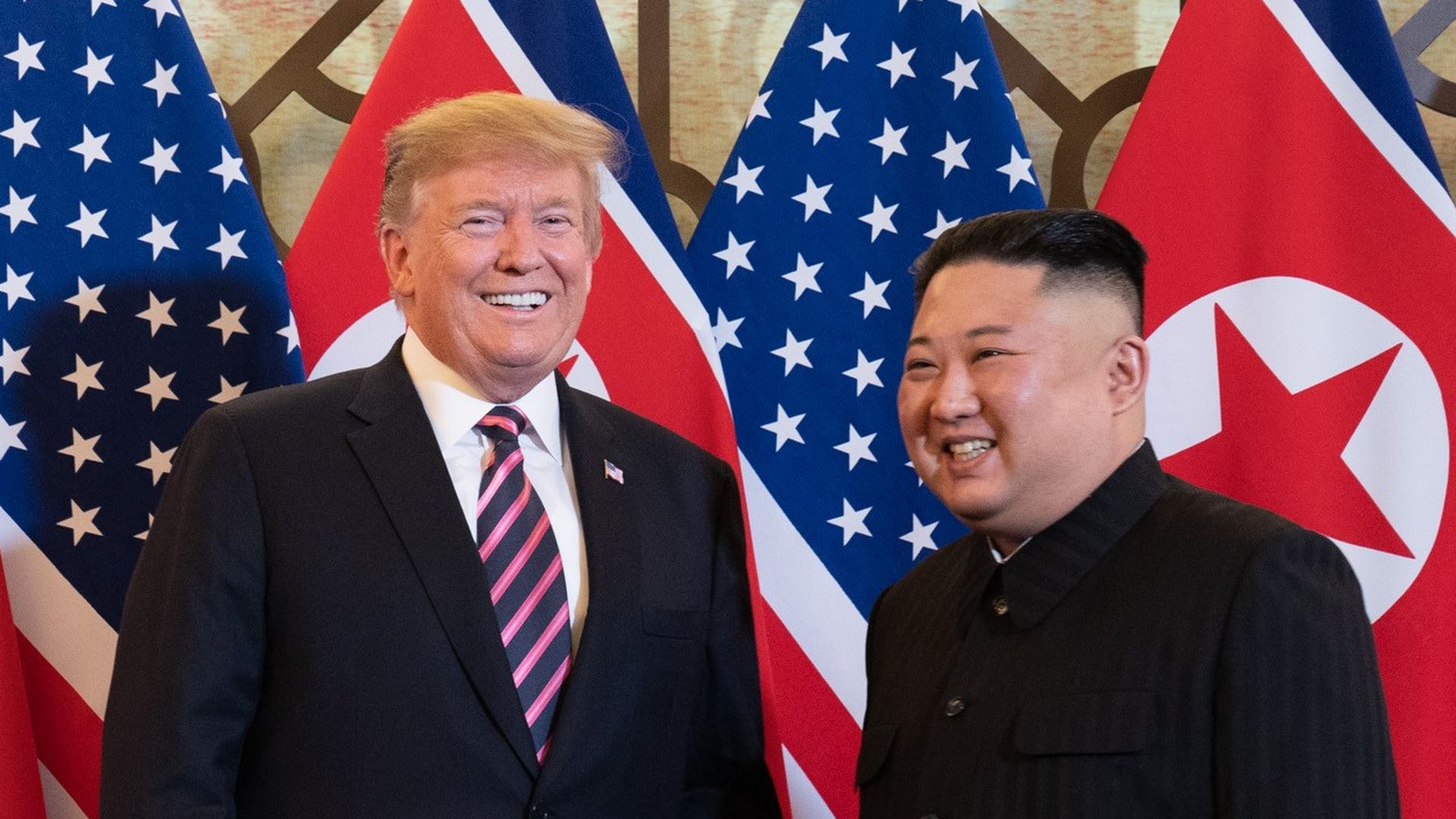 North Korean hackers continued a sustained attack on U.S. and European businesses as President Trump met with North Korea's leader, Kim Jong-un, researchers at the cyber-security company McAfee told The New York Times Sunday.
Why it matters: North Korean hackers have been targeting financial institutions and other businesses, with reports the country is trying to circumvent sanctions. McAfee researchers told the Times they had been observing attacks for 18 months and had seen in excess of 100 victims. They said the relentless campaign did not stop for the two-day summit in Hanoi, Vietnam, which ended abruptly and without an agreement last week.
Go deeper