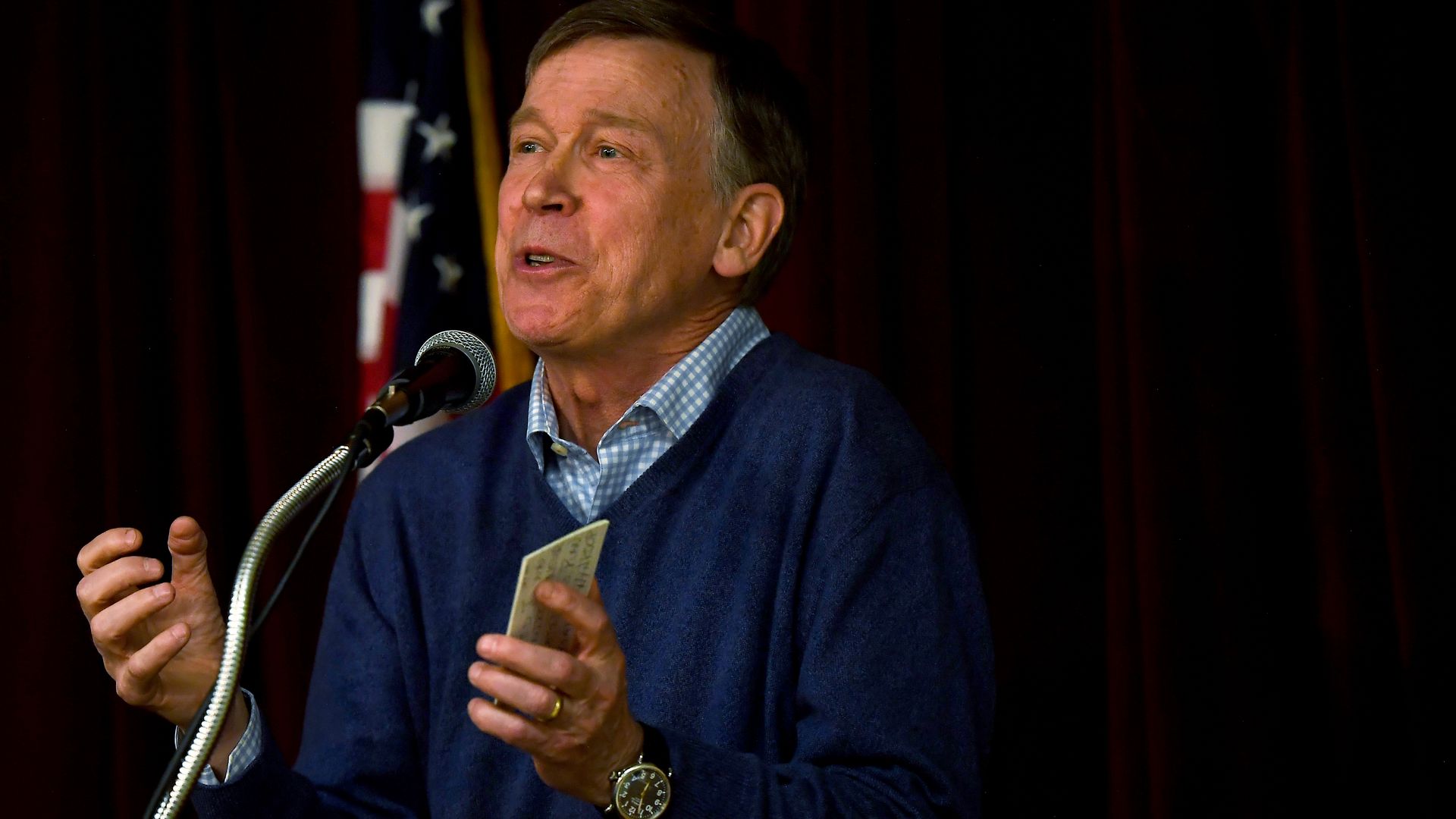 Editor's Note: Hickenlooper dropped out of contention for the Democratic presidential nomination on Aug. 15, 2019. Below is our original article on his candidacy.
Former Colorado Gov. John Hickenlooper is positioning himself as a pragmatic, productive, drama-free moderate. He even weighed running on a joint ticket with former Ohio GOP Gov. John Kasich. On progressive policy proposals like Medicare for All and the Green New Deal, he said, "I reject the notion that it should become a litmus test of what it takes to be a good Democrat."
Key facts about John Hickenlooper:
Current position: N/a — 2-term governor of Colorado until Jan. 8, 2019
Age: 67
Born: Narberth, Pennsylvania
Undergraduate: Wesleyan University
Date candidacy announced: March 4, 2019
Previous roles: Governor of Colorado, mayor of Denver, restaurant and brewery owner, geologist
John Hickenlooper's stance on key issues:
Reproductive rights: Hickenlooper unveiled in a Medium blog a new plan to expand access to long-acting, reversible contraception (LARC), such as Intrauterine Devices (IUDs), if elected.
Rural communities: Hickenlooper plans to strengthen rural communities by expanding broadband access, providing tax credits for small businesses and boosting funding for agricultural development, according to The Hill.
Key criticisms of John Hickenlooper:
Moderation: Many feel moderation and nuance is not a winning formula for 2020 Democrats.
Ethics complaint: Alleged to have violated Colorado rules by accepting free jet rides.
Business-friendly: Pro-business agenda included being an outspoken supporter of the fracking industry.
1 fun thing about John Hickenlooper:
He wrote in his memoir that when he was young he once tried to grow weed outside his bedroom window in Pennsylvania.
Go deeper: Everything you need to know about the other 2020 candidates
Go deeper