House Judiciary Committee launches sweeping Trump probe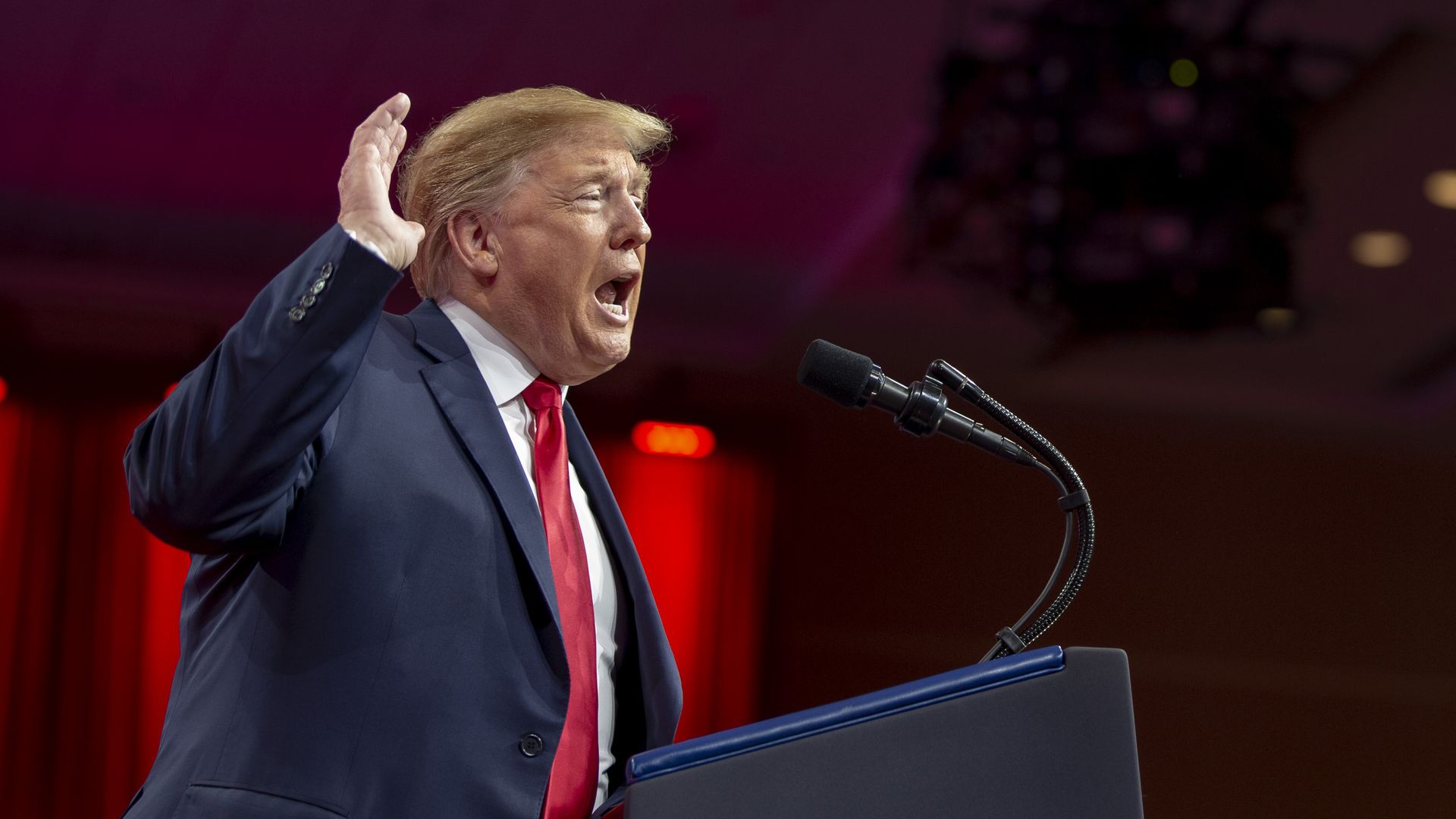 The House Judiciary Committee launched on Monday a sweeping investigation of President Trump and his inner circle that will focus on 3 broad spheres of interest: allegations of obstruction of justice, public corruption and other abuses of power.
Details: The panel sent document requests to 81 individuals and entities related to the president and allegations of possible misconduct, giving them a deadline of March 18 to respond. The president's business, charity, campaign, inaugural committee and family are among those to receive document requests.
The big picture: House Judiciary chairman Jerrold Nadler said on Sunday that "it's very clear" President Trump obstructed justice — a noteworthy claim, given that impeachment proceedings against Trump would run through Nadler's committee. But House Democratic leaders aren't ready to move forward with impeachment yet, especially if it's going to go nowhere in the Republican-controlled Senate.
As Axios' Mike Allen notes, Democrats plan to pursue a slow-bleed strategy with lengthy public hearings and scores of witnesses to methodically pick apart Trump's finances and presidency.
Expect plenty of public hearings and aggressive pushes for documents as Democrats look to buy time before the 2020 elections.
Statement from White House Press Secretary Sarah Sanders:
"Today, Chairman Nadler opened up a disgraceful and abusive investigation into tired, false allegations already investigated by the Special Counsel and committees in both Chambers of Congress. Chairman Nadler and his fellow Democrats have embarked on this fishing expedition because they are terrified that their two-year false narrative of 'Russia collusion' is crumbling. Their intimidation and abuse of American citizens is shameful. Democrats are harassing the President to distract from their radical agenda of making American a socialist country, killing babies after they're born, and pushing a 'green new deal' that would destroy jobs and bankrupt America. The American people deserve a Congress that works with the President to address serious issues like immigration, healthcare and infrastructure. The Democrats are more interested in pathetic political games and catering a radical, leftist base than on producing results for citizens. The Democrats are not after the truth, they are after the President."
The full list:
Go deeper: Democratic hit list: At least 85 Trump investigation targets
Go deeper