Alabama twisters cause deadliest tornado day in U.S. since 2013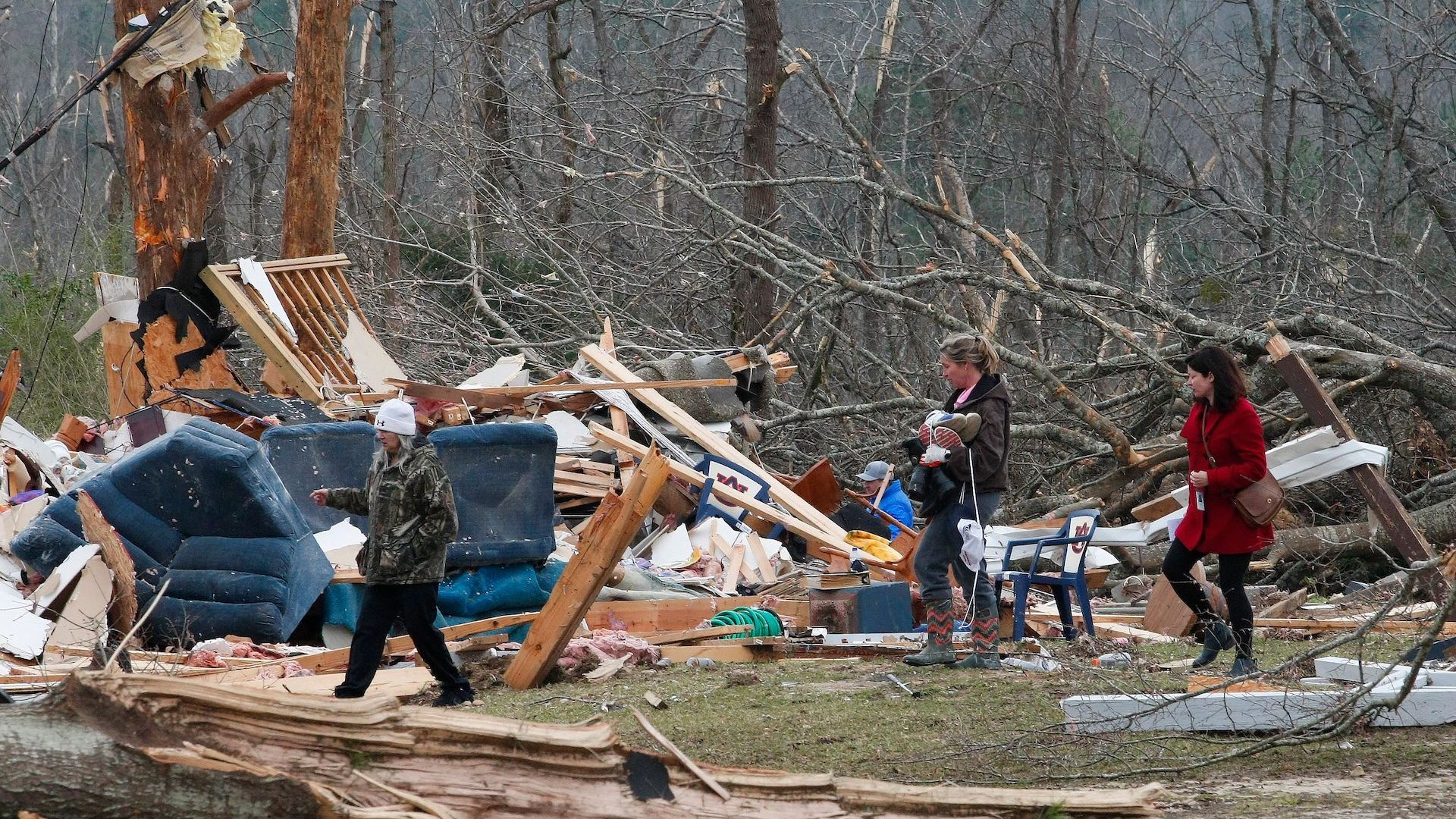 The tornadoes that ripped through Lee County, Alabama, on Sunday evening, tearing homes apart like a half-mile-wide buzzsaw, are being blamed for at least 23 fatalities.
Why it matters: This death toll makes Sunday the deadliest tornado day in the U.S. since an EF-5 tornado struck Moore, Oklahoma, in May 2013, killing 24.
The Lee County tornadoes devastated rural communities in that state, with more than 100 rescue crews continuing to search for survivors on Monday morning.
Other severe thunderstorms and possible tornadoes struck in Georgia and Florida as well, as a severe weather outbreak swept through the region.
The storms were well-forecast, including more than 90 tornado warnings issued across the Southeast — and two dire "tornado emergency" alerts denoting an imminent threat of loss of life and/or "catastrophic damage."
The big picture: National Weather Service forecasters are surveying damage across at least 3 states to determine how many tornadoes touched down and how strong they were. One of the Lee County tornadoes was given a preliminary rating of an EF-4, with estimated maximum winds of 170 mph.
The storms resulted from a clash in air masses as cold, dry Arctic air pushed southward out of Canada, while warm, moist air and a fast-moving flow of air raced up the East Coast in association with a storm system that rippled along this boundary.
The low-level winds provided plenty of wind shear, which allowed the severe thunderstorms to develop the persistent rotation necessary for producing tornadoes.
Go deeper: California's "fire tornado" had 143 mile-per-hour winds
Go deeper