Cohen team searching for early drafts of false statement to Congress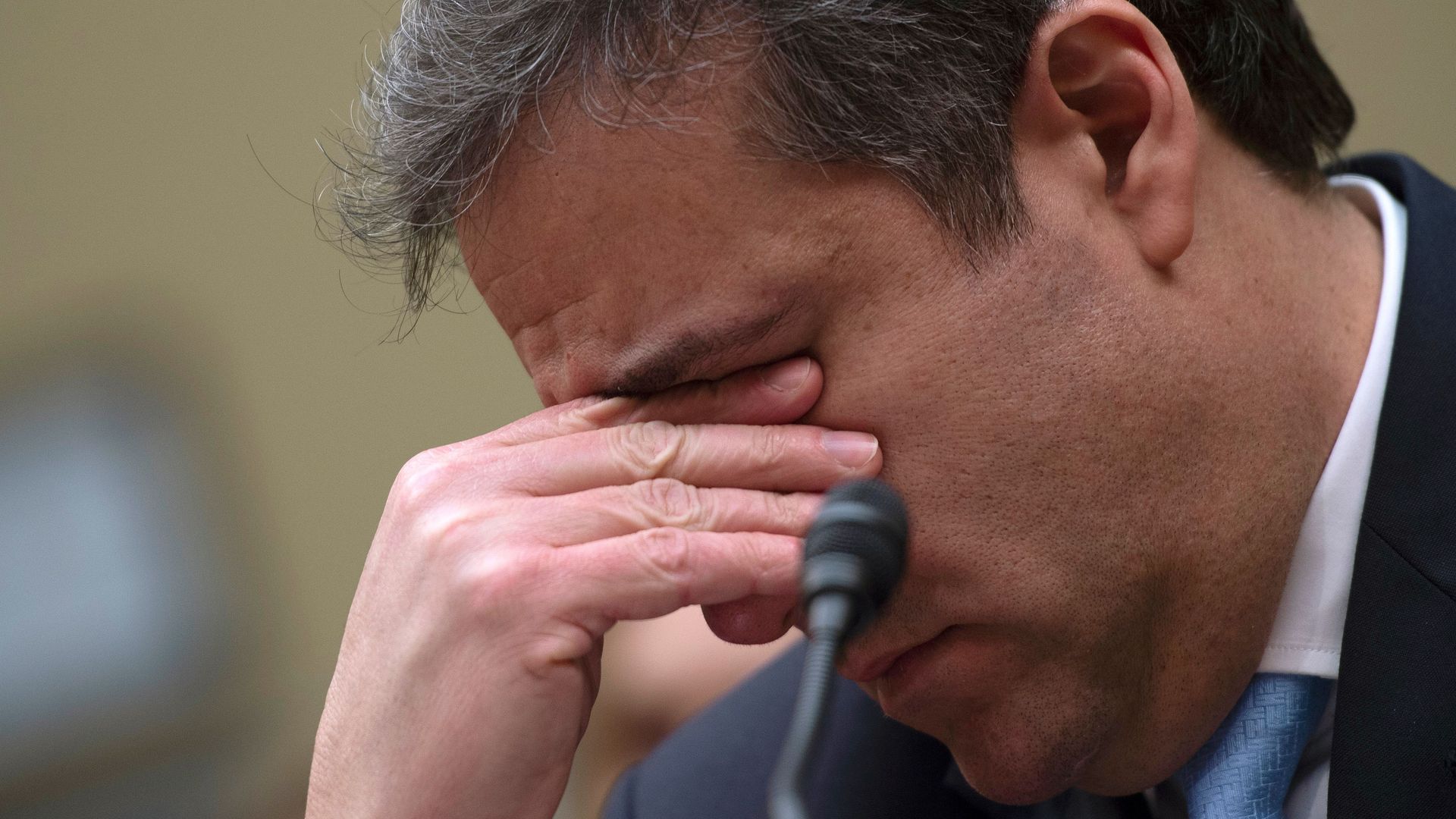 Michael Cohen's team is working to find drafts of a false statement he made to Congress about the Trump Tower Moscow project in 2017 "that would reflect who edited what, and turn them over to lawmakers," the WashPost reports.
Why it matters: Cohen testified this week: "You need to know that Mr. Trump's personal lawyers reviewed and edited my statement to Congress about the timing of the Moscow Tower negotiations before I gave it."
But the Post points out that drafts "might not implicate lawyers in knowingly passing along a lie — if their clients had not been truthful with them."
The Post adds: "[T]he House and Senate intelligence committees pressed Cohen this week on whether he had had any discussions about a possible pardon."
"Cohen has said publicly he never asked for — and would not accept — a pardon from Trump. But people familiar with the matter said his knowledge on the topic seems to extend beyond that statement."
Go deeper: The highlights from Michael Cohen's explosive public testimony
Go deeper