Sanders vows to defeat "most dangerous president" in history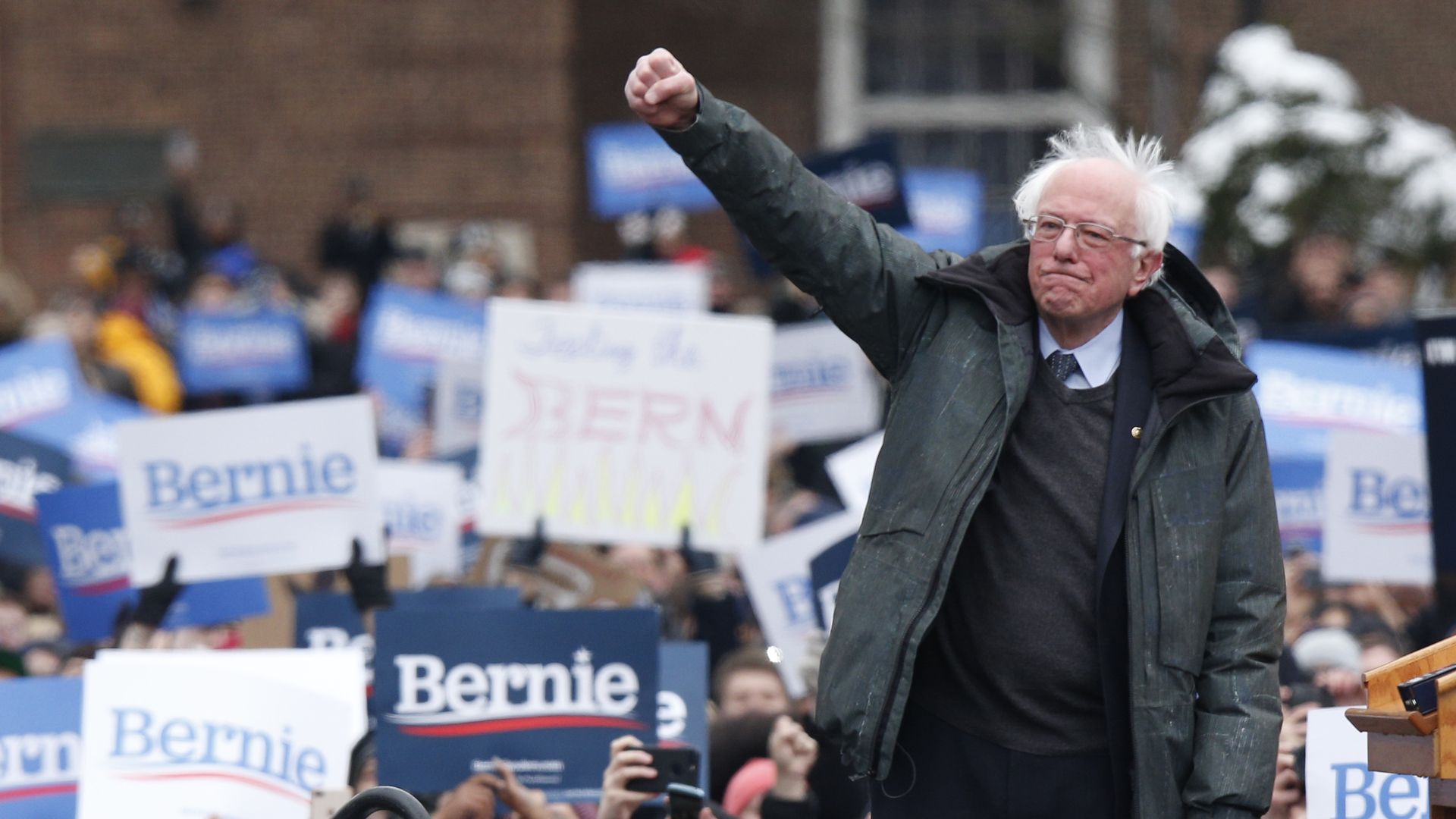 Bernie Sanders highlighted his working-class roots and pledged to lead a "political revolution," as he launched his 2020 presidential bid on Saturday in Brooklyn, where he grew up.
Between the lines: The independent Vermont senator vowed to overcome Democratic presidential rivals and go on to defeat "the most dangerous president in modern American history," the Washington Post reports. "I did not have a father who gave me millions of dollars to build luxury skyscrapers, casinos and country clubs," Sanders said, alluding to President Trump's background. "My experience as a child, living in a family that struggled economically, powerfully influenced my life and my values. I know where I came from, and that is something I will never forget."
Go deeper: Bernie Sanders: Everything you need to know about the 2020 candidate
Go deeper