Amy Klobuchar laughs off tough reputation at Gridiron dinner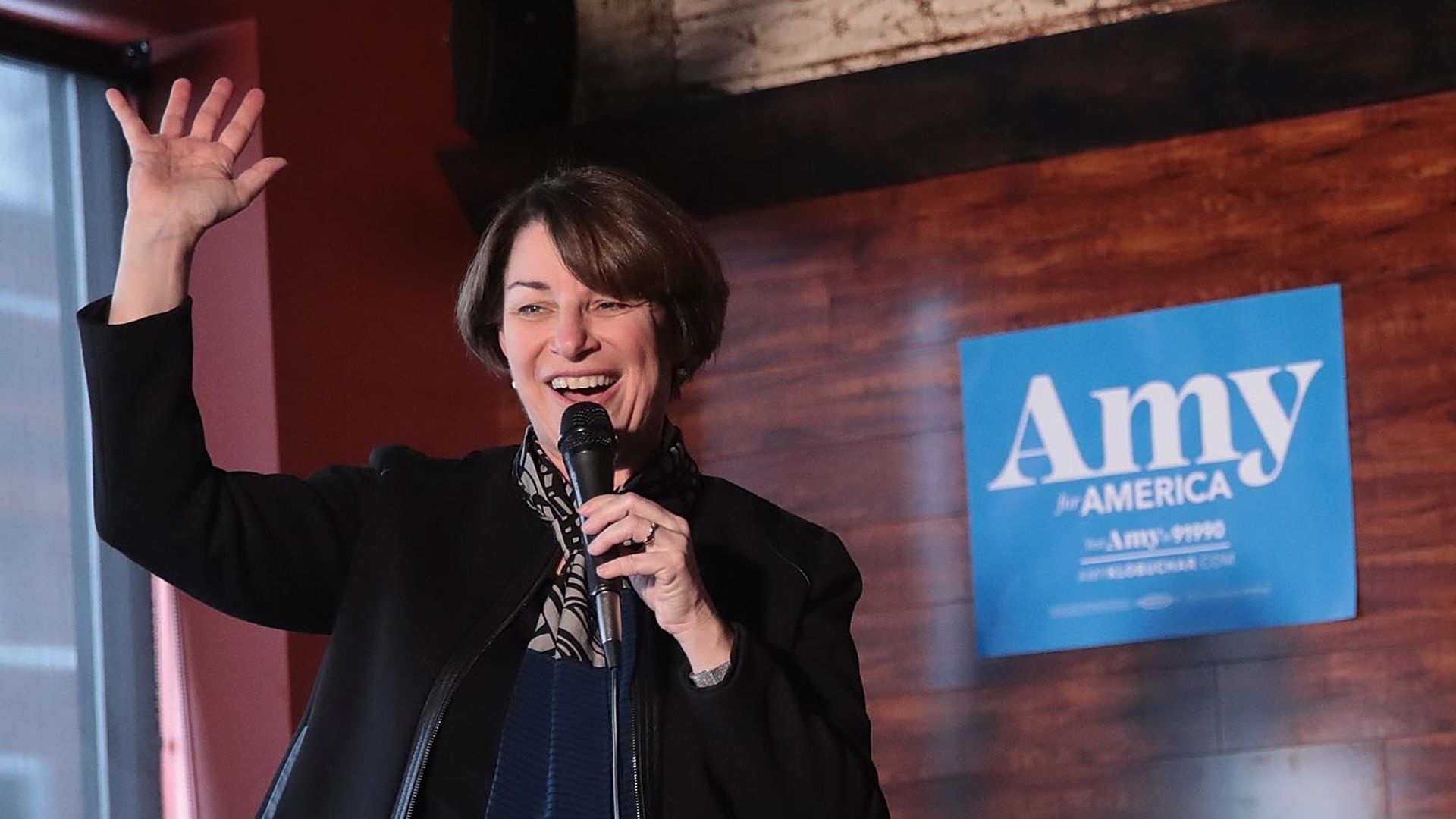 Sen. Amy Klobuchar (D-Minn.) used a series of jokes at the Gridiron Club dinner in Washington, D.C., Saturday night to address reports that she's a demanding boss who yells at staff, the Associated Press reports.
Details: The 2020 presidential candidate issued a serious statement to her local paper, the Star Tribune, before the dinner admitting she could be tough and pledging to "do better." But the annual gathering of journalists, politicians and political officials is a lighthearted, satirical affair, so Klobuchar wasted no time in poking fun at herself.
On Gridiron Club president Jerry Seib, executive Washington editor of the Wall Street Journal, asking her to address the dinner: "So when Jerry called me about tonight, he asked, 'Do you need a microphone or do you just prefer to yell at everyone?' I said microphone."
On the New York Times' February report that she once ate a salad with a comb after being stuck on a flight with no fork: "How did everyone like the salad? I thought it was OK, but it needed just a bit of scalp oil and a pinch of dandruff, would be a little better."
On her bid to be elected president in 2020: "I will win this election because I'm a woman and all the powerful people in the room told me it's a sure thing. What could possibly go wrong?"
Go deeper: Amy Klobuchar: Everything you need to know about the 2020 candidate
Go deeper