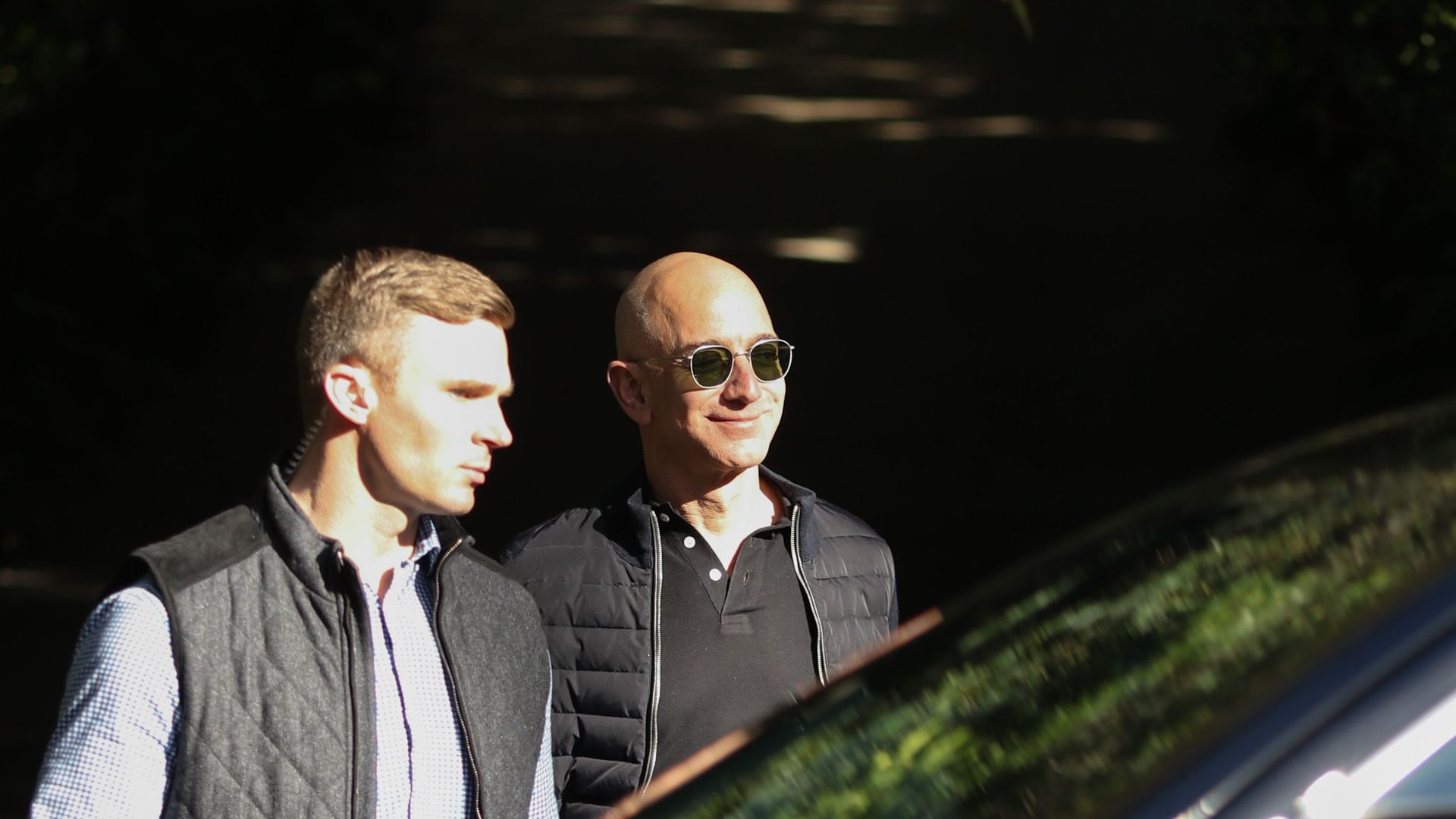 "Jeff Bezos amassed the world's greatest fortune by relying on what he has called a 'regret minimization framework.' He built an $800 billion company with 14 codified principles," the New York Times' Amy Chozick writes."But then Mr. Bezos went to Hollywood."
Driving the news: "In the [seven] weeks since the Amazon founder tweeted that he and his wife of 25 years were divorcing, he has gone to war with a grocery store tabloid and escalated a conflict with the president of the United States."
"Bezos is at the center of an honest-to-God melodrama, full of salacious revelations, family betrayals and international intrigue."
"In Seattle, Amazon's senior vice president for global corporate affairs, the former White House press secretary Jay Carney, has recently tried to get the story back under control."
"But in Hollywood, the swirl around Mr. Bezos's love life refuses to be contained, churning through an ecosystem of gossip and favors, where dish on the rich and powerful is currency."
Go deeper