The battle against cashless stores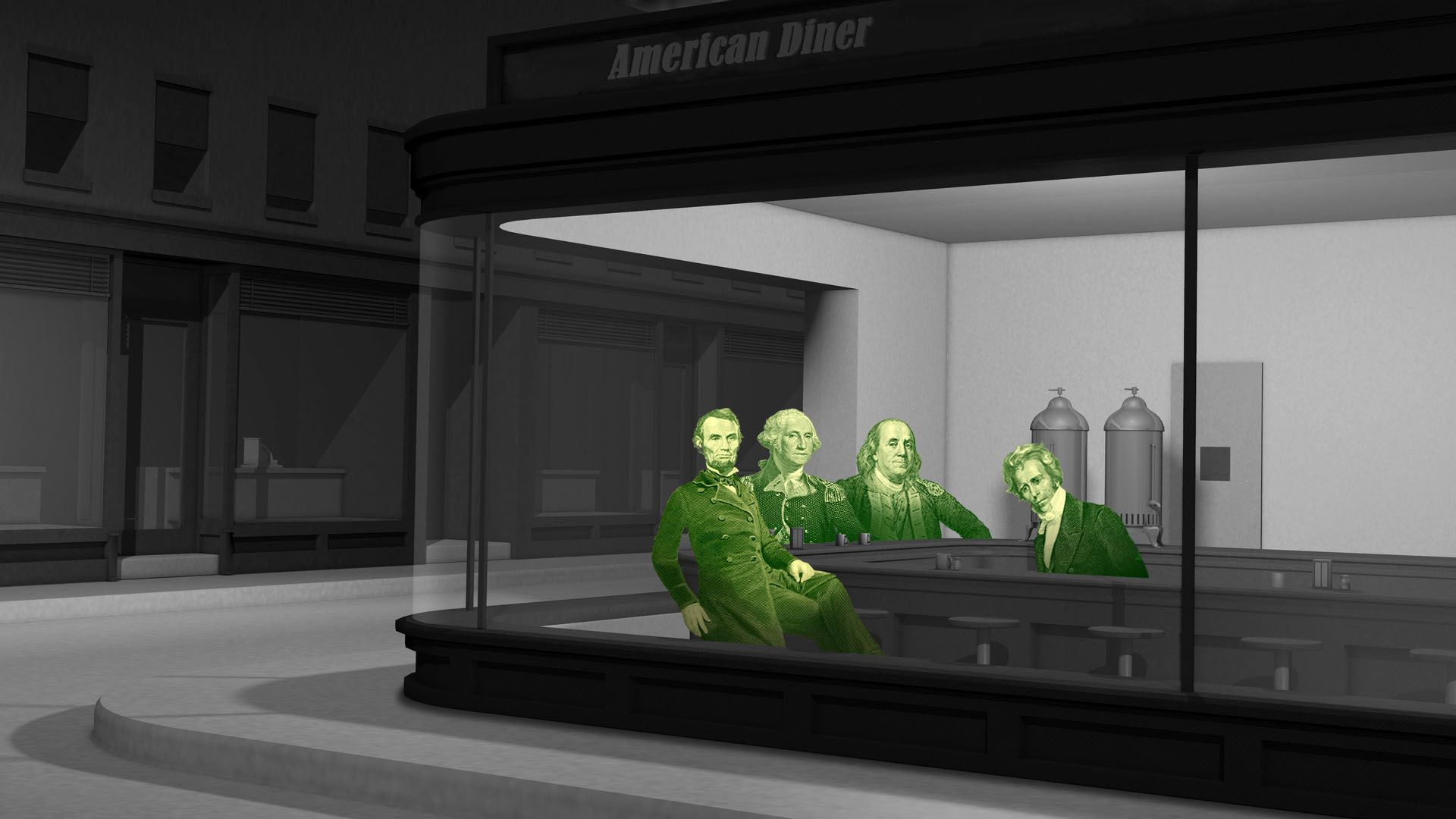 Led by big chains like Amazon Go, Sweetgreen, and Shake Shack, U.S. retailers are fast eliminating cash sales. But cities and states across the country are fighting back.
The big picture: They're moving to outlaw cashless stores because, they say, they discriminate against millions of Americans, mostly the poor, elderly and immigrants, who don't use credit cards.
Driving the news: In recent weeks, New Jersey and Philadelphia have passed laws prohibiting cashless stores, and four more cities — Chicago, New York City, San Francisco and Washington, D.C. — are contemplating doing so.
The backdrop: As we've reported, the world is racing to speed up checkout — with China far ahead. Over the last two years or so, Chinese tech giants Alibaba and JD.com have wholly eliminated checkout in hundreds of stores. American counterparts Amazon and Walmart, meanwhile, are only starting to debut such technology in a few flagship locations.
But unlike in China, local U.S. movements are working to keep cash alive. The trend was first reported by Tim Carmody's Amazon Chronicles.
The big picture: The U.S. still leans on cash. Around 30% of all U.S. business is still done in cash, not credit cards — some 14 million Americans have no bank account.
And the move to cashless stores — among them, Dos Toros, Bluestone Lane, and Milk Bar — has miffed officials in places like Philadelphia, where city councilman Bill Greenlee says it's fundamentally undemocratic.
"[Killing cash] creates 'us and them' places. I could walk into a coffee shop and pay with my credit card. Someone standing behind me in line with the same amount of money in their pocket, but in cash, cannot buy that product. That seems wrong."
— Philadelphia Councilman Bill Greenlee
What's happening: The anti-cashless laws require all retailers and restaurants to accept cash — with some loopholes.
New York City is watching Philadelphia and New Jersey. There, Councilman Ritchie Torres in December proposed a similar ban, and its supporters believe it will pass within the next six months.
Sweetgreen and Amazon declined to comment. Shake Shack did not respond to an email.
What to watch: "We're not going to see the end of cash anytime soon," says Natalie Bruss of Fifth Wall Ventures.
Instead, Bruss sees a workaround — an open lane in which shoppers can avail of reverse ATMs that accept cash and spit out pre-paid cards. Therefore, such stores won't be cashless.
A startup, Zivelo, led by a former eBay executive, is already adding such lanes at fast food chains and pharmacies around the country.
Go deeper: Amazon wins a cashless ban carveout
Go deeper