Zarif's resignation likely a strategic move to deflect Iran deal criticism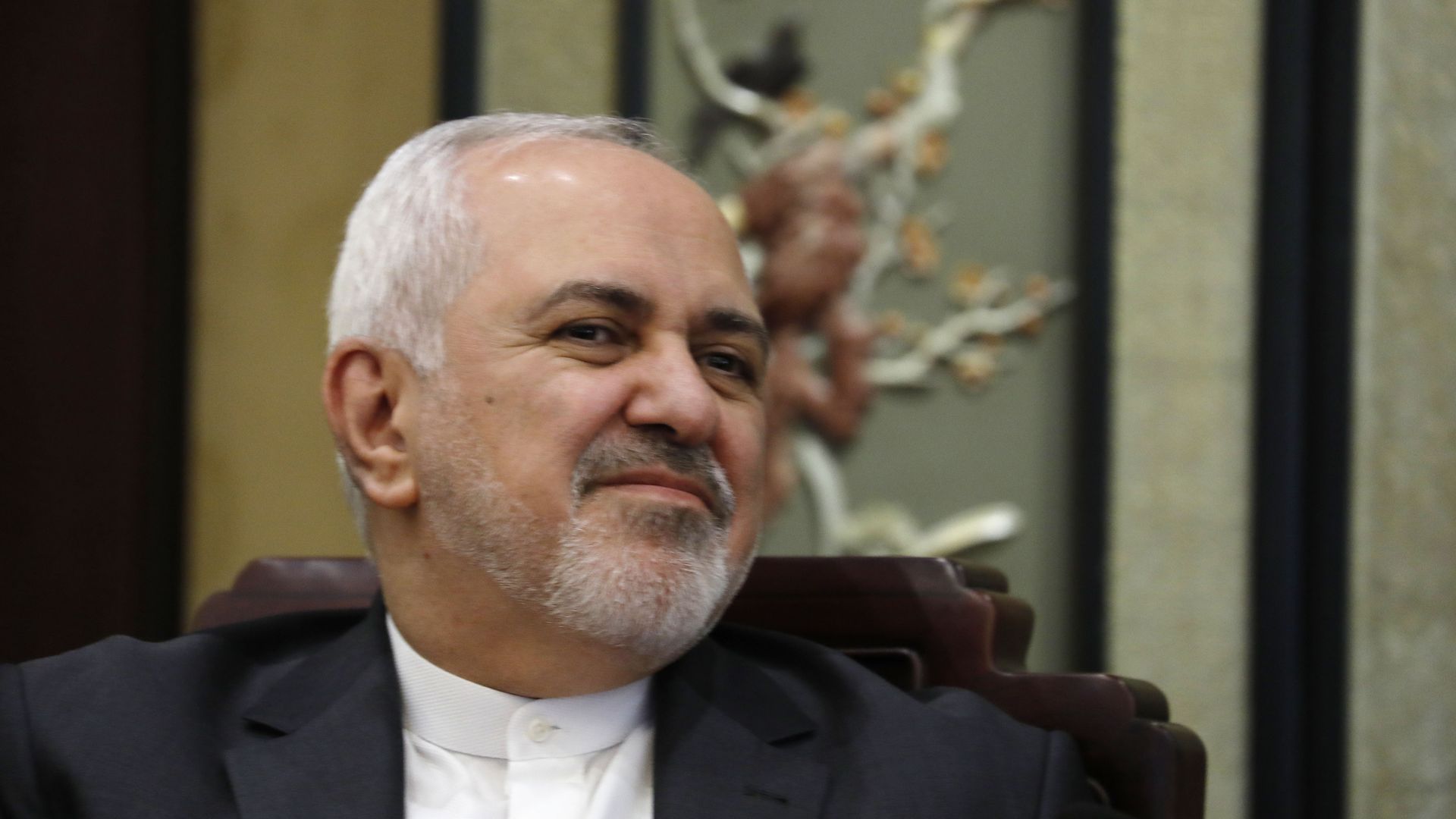 Iranian President Hassan Rouhani formally rejected Foreign Minister Mohammad Javad Zarif's resignation on Wednesday, calling the move "against the country's interests," and Zarif has now returned to his duties.
Why it matters: Zarif, who was instrumental to the 2015 Iran nuclear deal, benefitted from an immense outpouring of public and personal support. Had his resignation been accepted, it might have indicated an overt desire on behalf of the government to leave the nuclear deal and entertain escalation.
Although factionalism remains a potent force in Iran, key hardline power players such as the Commander of the Islamic Revolutionary Guard Corps (IRGC) Quds Force offered Zarif verbal approbation, while the editor-in-chief of Kayhan newspaper and reportedly even the Supreme Leader told him to stay put.
What they're saying: Some outlets have cited Zarif's recent remarks about his exclusion from meetings during Syrian President Bashar al-Assad's visit to Iran as the latest reason for his resignation. Zarif has sought to cultivate the image of a sober statesman, a task aided by his popularity in the West.
But his habitual outbursts — during the Iran deal negotiations, at the Munich security conference, and most recently, taking to social media to resign — paint a picture of an egoist as much as a strategist.
Yes, but: Real foreign policy decision-making remains concentrated in the hands of the Supreme Leader and military elite of the IRGC. For Zarif to resign over differences with this lot, as some observers have speculated, would first require him to have genuine disagreements that in all likelihood don't exist.
It would also mean that Zarif failed to understand the role the foreign minister plays in the Islamic Republic, which is to convey Iran's mere stylistic change in the past six years as substantive progress.
The bottom line: Most likely, Zarif was simply feigning to fall on his sword to deflect pressure from Rouhani, who has faced criticisms for the lack of dividends from the nuclear deal. The predictable public outcry in favor of Zarif buys space for their strategy: outlast Washington's pressure policy by staying within the broad boundaries of the nuclear deal, while stigmatizing the Trump administration to drive a wedge between the transatlantic alliance.
Behnam Ben Taleblu is a senior fellow at the Foundation for Defense of Democracies.
Go deeper