Richard Haass' takeaways from Trump's Hanoi summit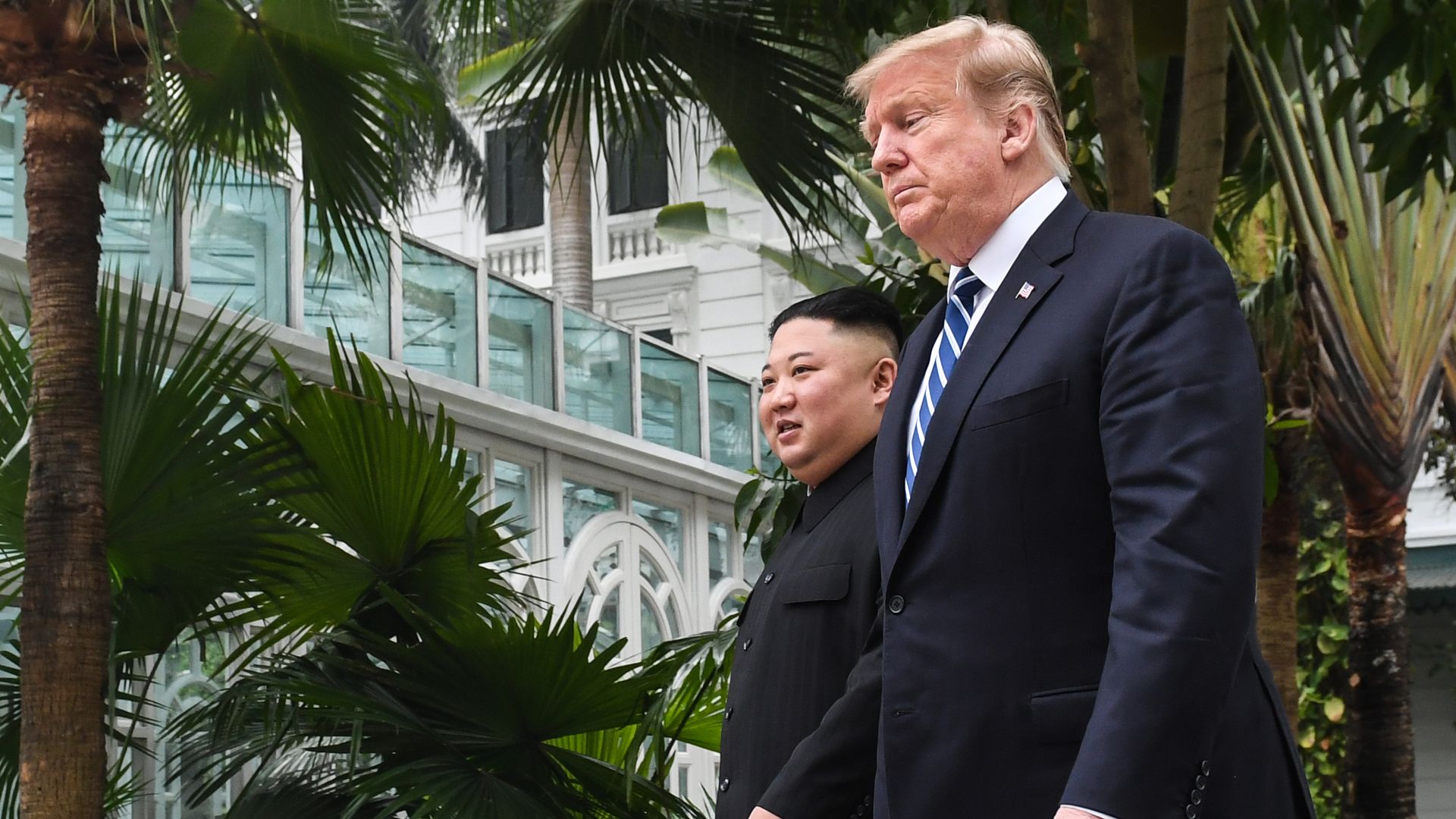 Council on Foreign Relations President Richard Haass — author of "A World in Disarray" — provides his takeaways on President Trump's failed Hanoi summit with North Korean leader Kim Jong-un, which ended abruptly with no joint statement or communiqué.
Haass' bottom line: "Sometimes you have to walk," President Trump said, and he is right. This was one of those times. No deal was better than a bad deal. What's more, walking might well strengthen Trump's hand with N.K. down the road and with China now, as the trade talks reach a critical juncture.
More of Haass' takeaways:
Things never should have reached this point. Summits at most are expected to negotiate the last 10% of a deal. The Hanoi summit appeared to have it backwards, requiring that the leaders negotiate 90% on the spot. The Hanoi summit showed the dangers of a president who over-personalizes diplomacy. Foreign policy is mostly about the details, not the chemistry.
By overplaying his hand, Kim may have saved the president from himself. If reports were right, the U.S. was prepared to agree to offer a degree of sanctions relief in exchange for North Korea dismantling one of its enrichment facilities. But North Korea could have done this, and still maintained or even expanded its ability to enrich uranium and produce bombs and missiles.
Although disappointed with the summit outcome and concerned about what comes next, U.S. allies in the region (above all, South Korea and Japan) will be relieved that President Trump did not give away too much in Hanoi — and, in particular, that he did not put the U.S. troop presence in South Korea on the table, or repeat the language used at the Singapore summit, which called for the complete denuclearization of the Korean peninsula. That suggested the U.S. nuclear guarantee might be negotiable.
Go deeper: Why Hanoi failed
Go deeper