Lyft files first for IPO in litmus test for the industry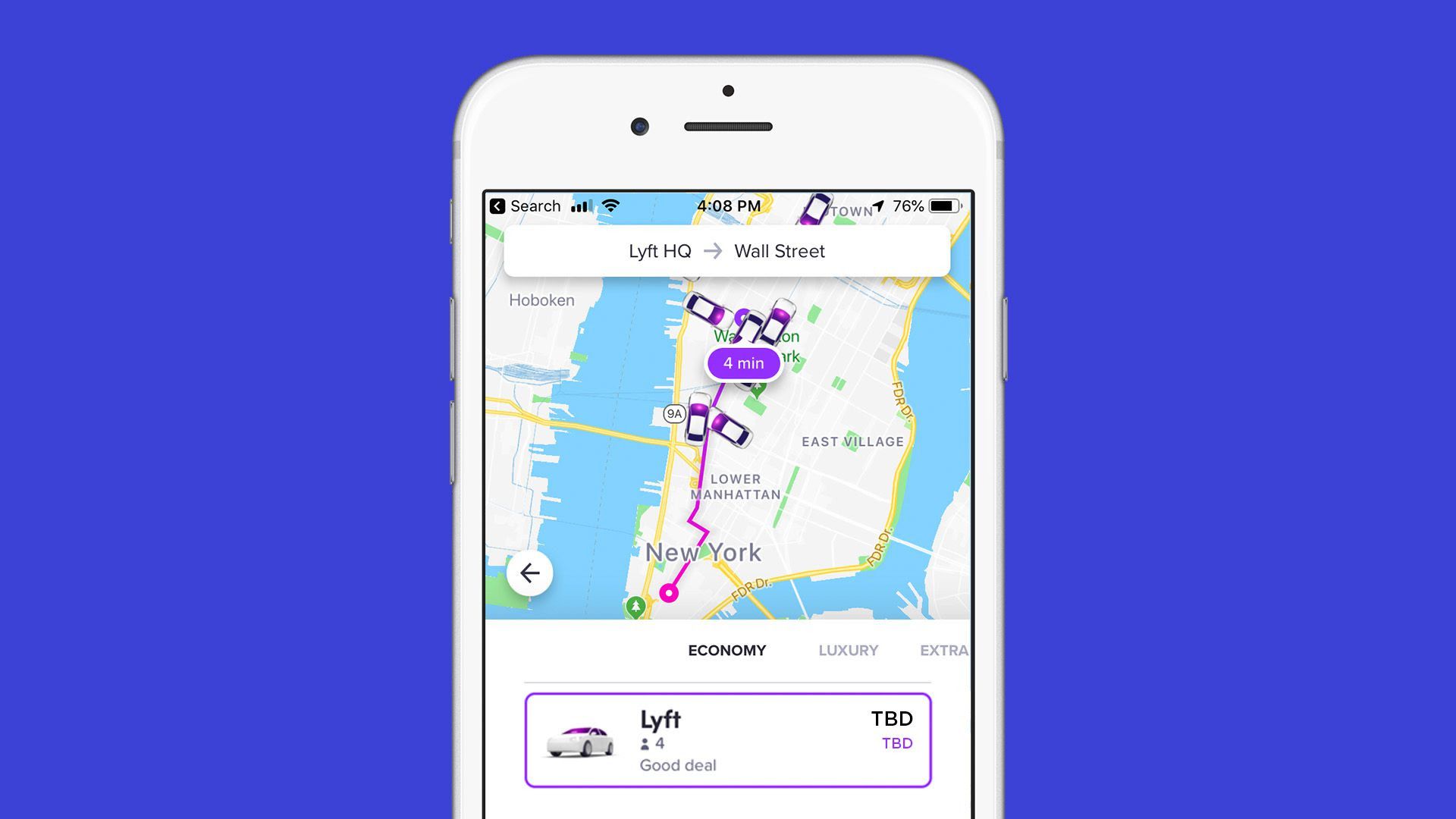 An exit is on the way for one of Silicon Valley's highest-profile minotaurs, as Lyft filed today for an IPO.
By the numbers, via Axios' Kia Kokalitcheva: In 2018, Lyft had $8.1 billion in bookings, $2.2 billion in revenue, $911.3 million in losses, and more than 1 billion total rides. It had 30.7 million riders and 1.9 million drivers. Lyft roughly doubled its revenue per rider over the past 2 years, from $18.53 to $36.04. The share of ride revenue Lyft keeps has grown over time, hitting 28.7% in Q4 2018.
Between the lines: Here's what the IPO means big picture for other ride-hailing companies, employment practices in the business, driverless cars, the environment and for Lyft moving forward.
Other ride-hailing companies: There's finally a public competitor for them to be compared to. It was probably smart for Lyft to go before Uber so that it doesn't have to get compared to a global giant, Kia notes.
Lyft's long-term drivers will get bonuses allowing them to buy in at the IPO. (Uber is also expected to do this.) This might be a good brand loyalty or PR stunt exercise, but it doesn't solve the age-old question of whether drivers should be independent contractors or company employees, Kia writes.
Driverless cars: Autonomy is key to profitability for Uber and Lyft, as it lowers the cost per mile and makes ride-hailing more affordable, driving up demand, Axios' Joann Muller notes. Lyft's S-1 says to expect some AVs within 5 years, with a majority of trips by driverless cars within 10.
Environment: A big challenge for urban policymakers will be trying to ensure that ride-hailing's growth doesn't cannibalize enough mass-transit trips to send urban transport emissions upwards, Axios' Ben Geman notes.
P.S. When ride-hailing companies go public, that will open them up to shareholder activism and pressure on climate change — the sort that's increasingly leading to new disclosures and policy steps by oil companies and recently one of the world's biggest coal companies, Ben notes.
Go deeper