Updated Feb 28, 2019 -

World
Trump-Kim summit ends without agreement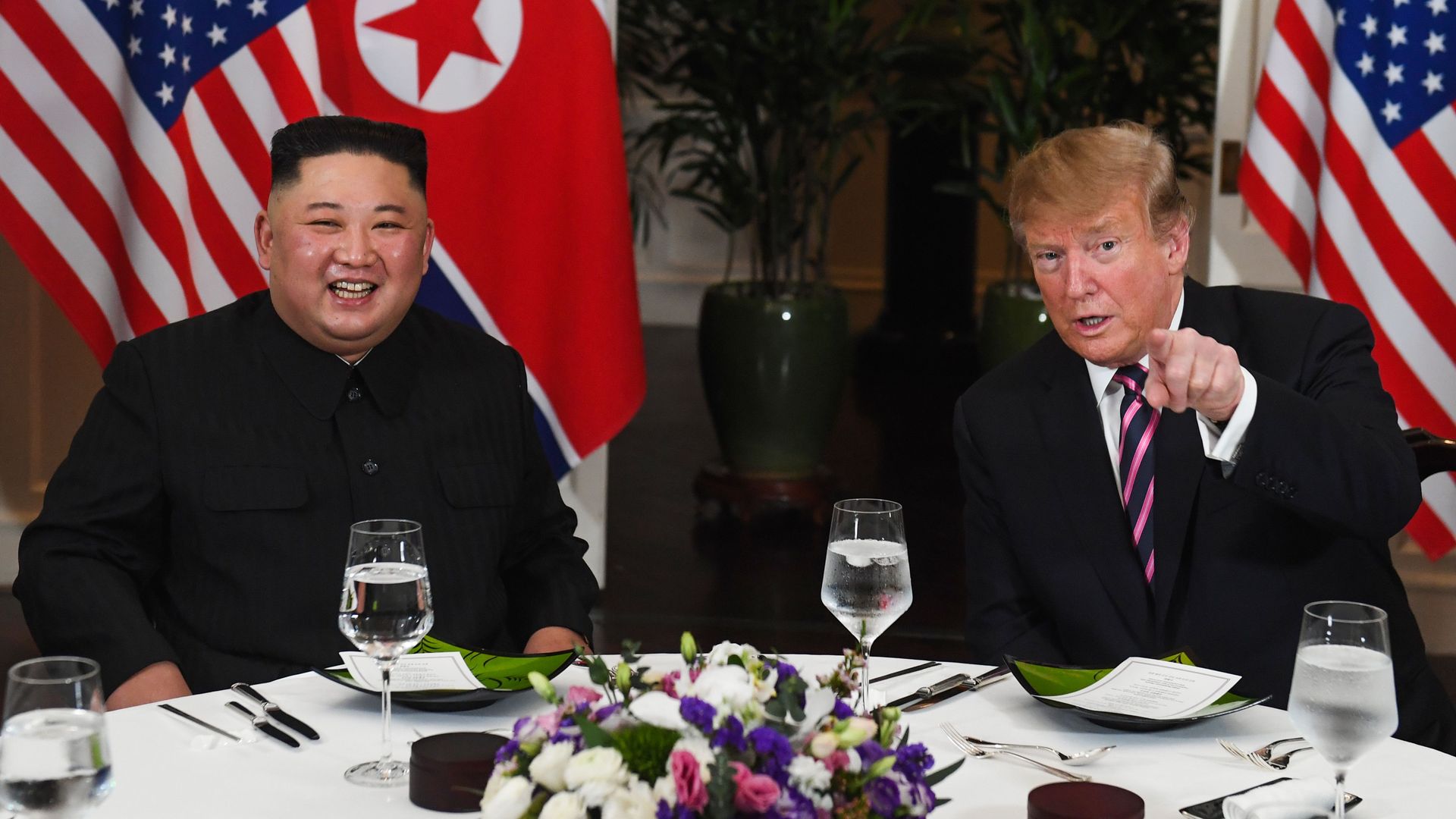 President Trump said early Thursday he failed to reach a deal with North Korea's leader Kim Jong-un because of a disagreement over sanctions, as talks abruptly wrapped up on the second day of their summit in Hanoi, Vietnam.
Why it matters: Trump said Kim pledged to dismantle the Yongbyon nuclear facility — not its entire nuclear program — if all sanctions imposed on the country were lifted first. "Sometimes you have to walk," he said. Kim had a vision of denuclearization, that's "not exactly our vision, but it's a lot closer than it was a year ago."
Trump and Kim canceled a planned lunch after their morning talks and left in separate cars. Kim did not commit to holding another summit, Trump said, but he insisted the two leaders had a "good relationship."
Kim said of the denuclearization goal: "If I'm not willing to do that, I won't be here right now." Trump said the two leaders could have signed a deal Thursday. "But it's better to do it right than do it fast," he said.
Trump added: "Basically, they wanted the sanctions lifted in their entirety, and we couldn't do that."
Other big takeaways: Trump stressed earlier there was no rush to reach an agreement. "We just want to do the right deal," he said.
Kim also said the idea of the U.S. having an office in North Korea's capital Pyongyang was "welcome-able".
Asked if Trump was discussing North Korea's human rights record with Kim, the president replied: "We're discussing everything."
Go deeper