Trump says Cohen "lied a lot" during "fake" hearing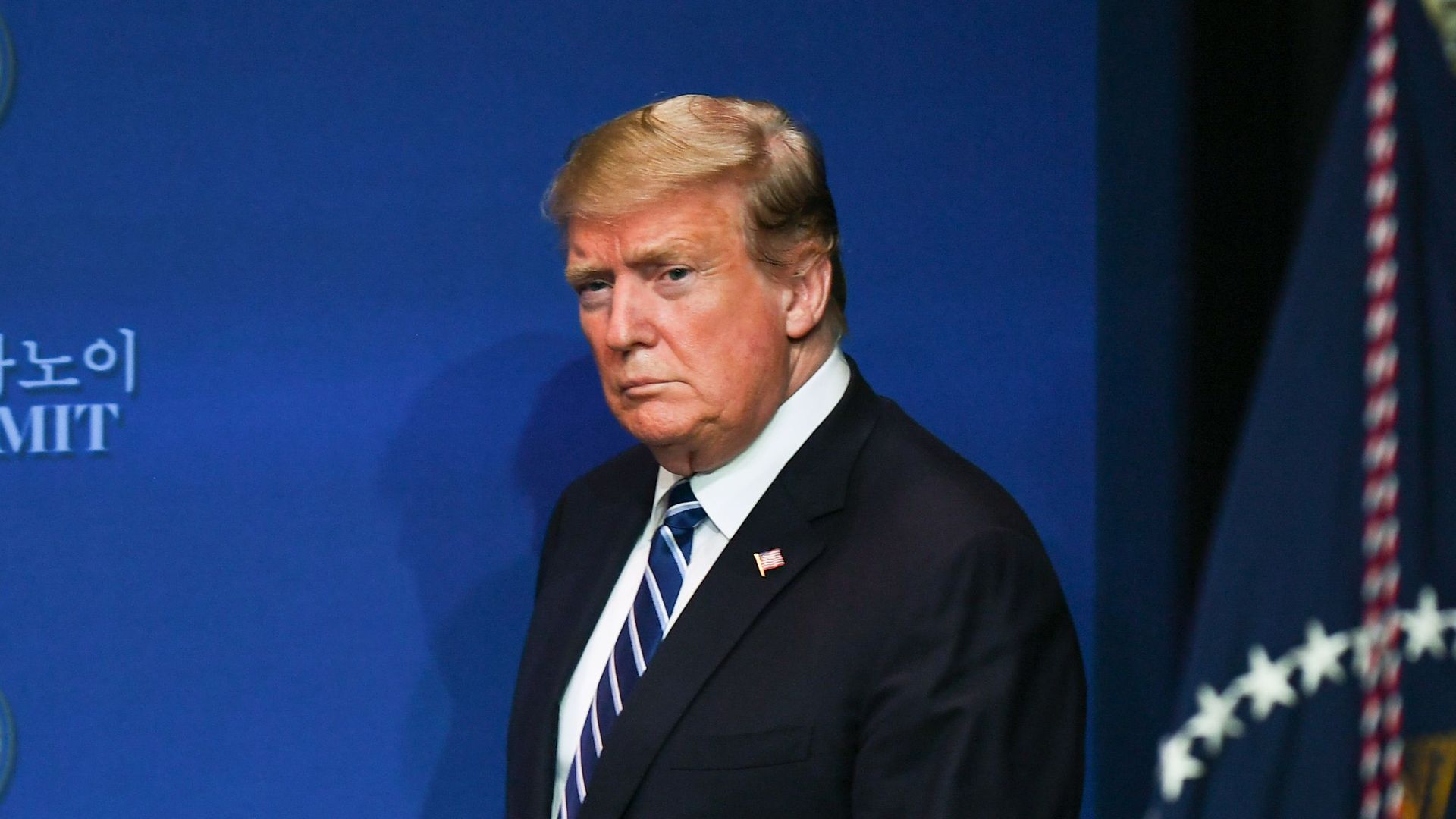 Accusations President Trump's former lawyer and fixer Michael Cohen made during testimony in Congress were "inaccurate," Trump said early Thursday after his summit with North Korea leader Kim Jong-un ended.
Why it matters: This is the first time Trump has commented on the House Oversight and Reform Committee hearing beyond a tweet before the testimony. Observers say the hearing was a distraction for Trump, who said he watched as much as he could of the testimony, during which Cohen called the president a "racist," a "conman" and a "cheat." "Having a fake hearing like that and having it in the middle of this very important summit is really a terrible thing," Trump said from Hanoi, Vietnam, where he failed to reach a deal with Kim. "He lied a lot but it's very interesting because he didn't lie about one thing: He said no collusion with Russia. I said, 'I wonder why he didn't lie about that too like he lied about everything else."
Go deeper