MLB's deal with Sportsradar presents data privacy questions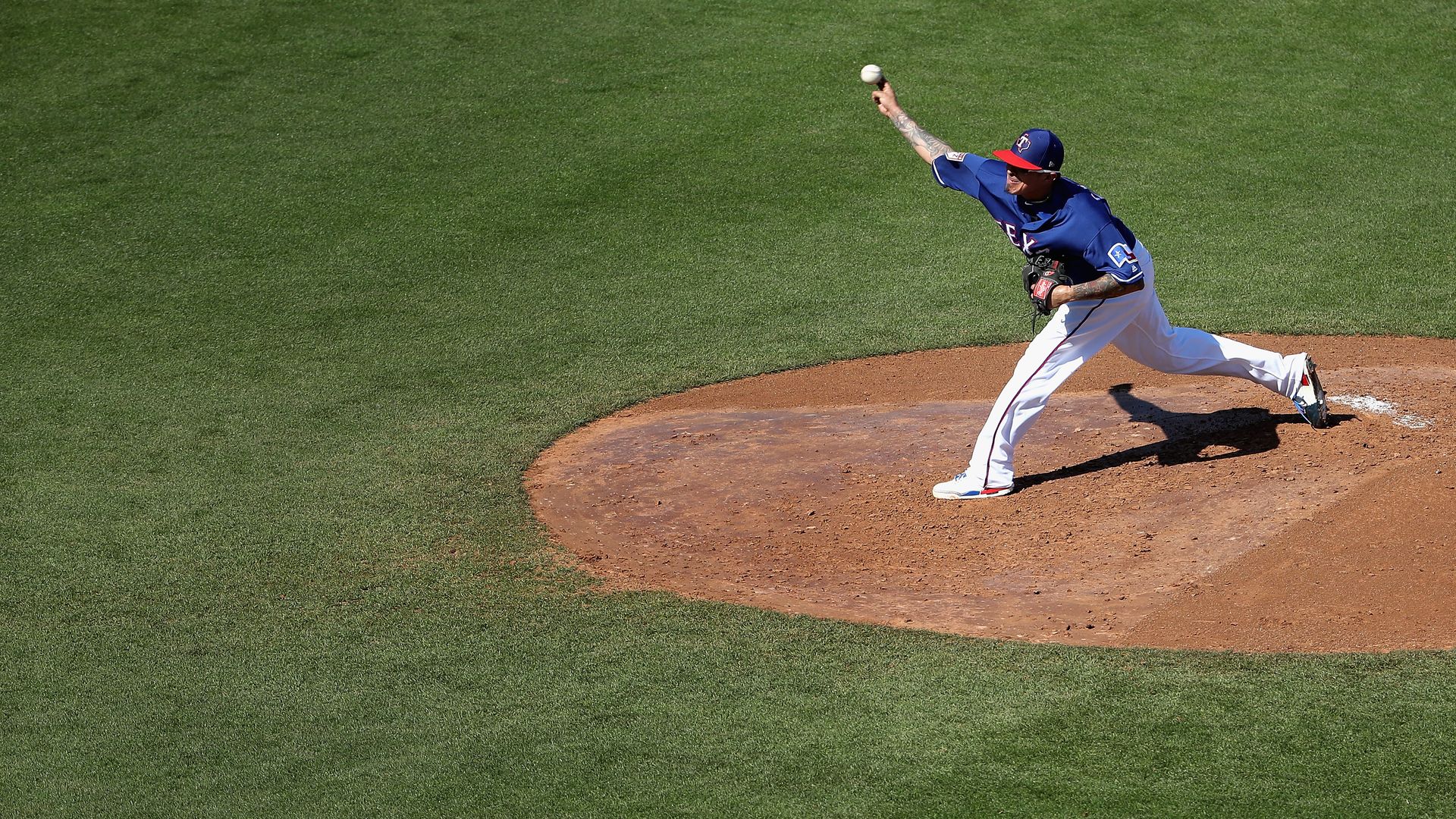 Major League Baseball has inked a new multi-year deal with Sportsradar to make the firm its exclusive gatekeeper for betting data across the globe, starting with the 2019 season.
Why it matters: This deal could pave the way for in-game betting opportunities in baseball — the sport most ripe for live wagering with so many stops and starts between pitches. Sportsradar will get that data seconds before other non-MLB feeds do.
Details: The deal will allow Sportsradar to act as the middle man when selling fast-access, exclusive MLB data to bookmakers and media companies.
The MLB has installed camera systems in all 30 stadiums that capture and record data on players as the game progresses. Sportsradar now has access to that data.
Sportsradar is the exclusive seller overseas, but won't have the same exclusivity within the U.S. It will also help the MLB monitor bets for "integrity."
The big picture: With this deal comes more questions. There's still a big battle brewing across all sports about tracking and how players should be compensated when data is sold in deals like this one.
For example, if the MLB is selling access to information like how fast Clayton Kershaw's next pitch will be, shouldn't he get a cut of that revenue? The answer is unclear so far.
The bottom line: This new deal gives the league a cut for its data feeds and allows it to maintain the legitimacy of wagers placed on its games. But questions about data privacy and players will have to be answered at some point.
Go deeper: Sports leagues struggle to deal with data
Go deeper