Farmers hit by Trump tariffs, crop prices struggling to repay loans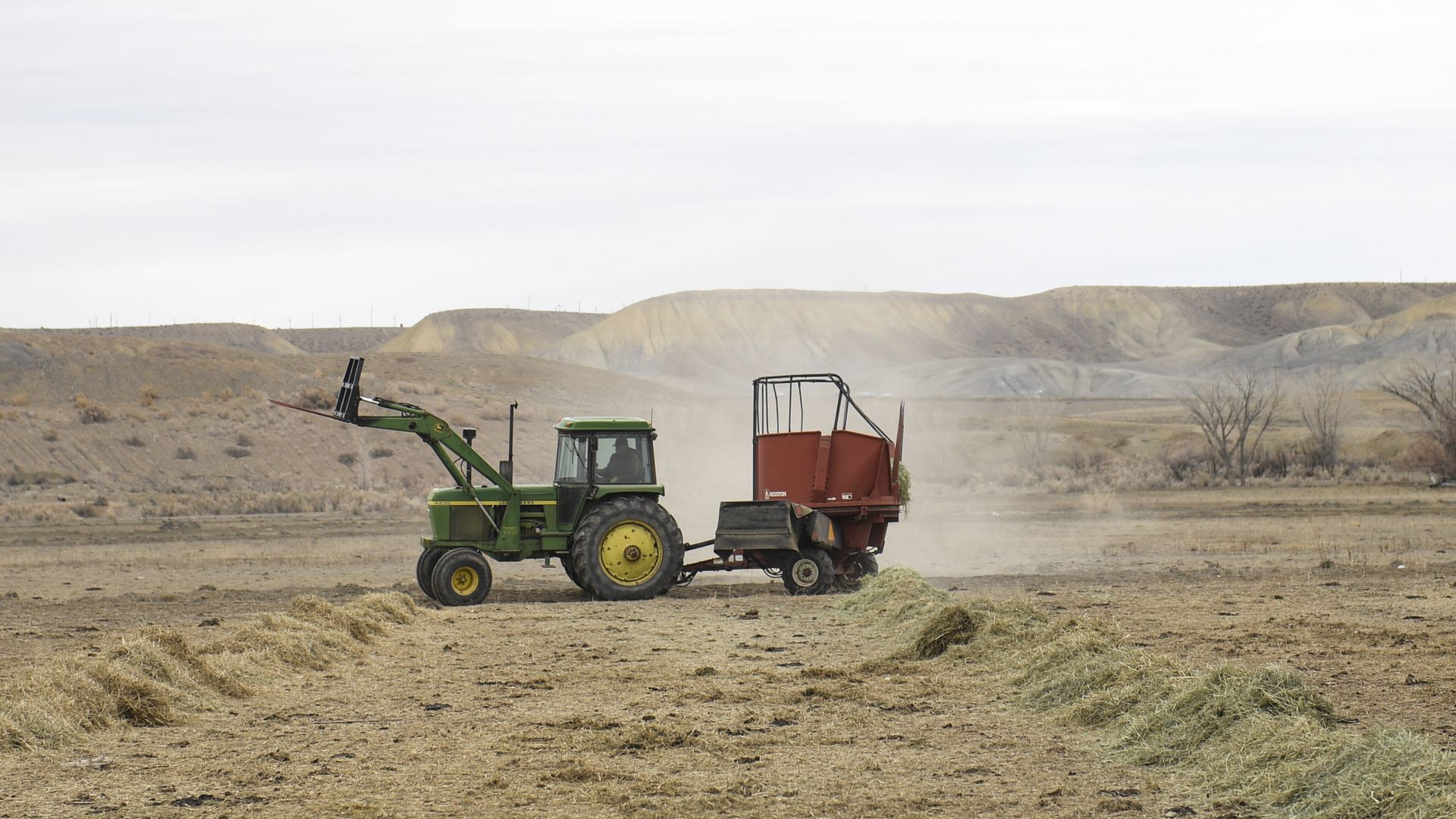 Low crop prices and President Trump's tariffs' impact on export markets are hurting U.S. farming. The number of farmers defaulting on Agriculture Department's Farm Service Agency loans has reached a nine-year high, the Associated Press reported Wednesday night.
The big picture: The Department of Agriculture has disbursed $7.7 billion in aid to farmers in an attempt to reduce the negative effects of retaliatory tariffs stemming from Trump's trade war. January figures delayed by the federal government shutdown show 19.4 percent of FSA direct loans were delinquent, compared to 16.5 percent for January 2018, Kansas-based Farm Service Agency executive director David Schemm told the AP.
Go deeper: Grading the impact of Trump's China tariffs
Go deeper