GOP coming back in from the cold on climate change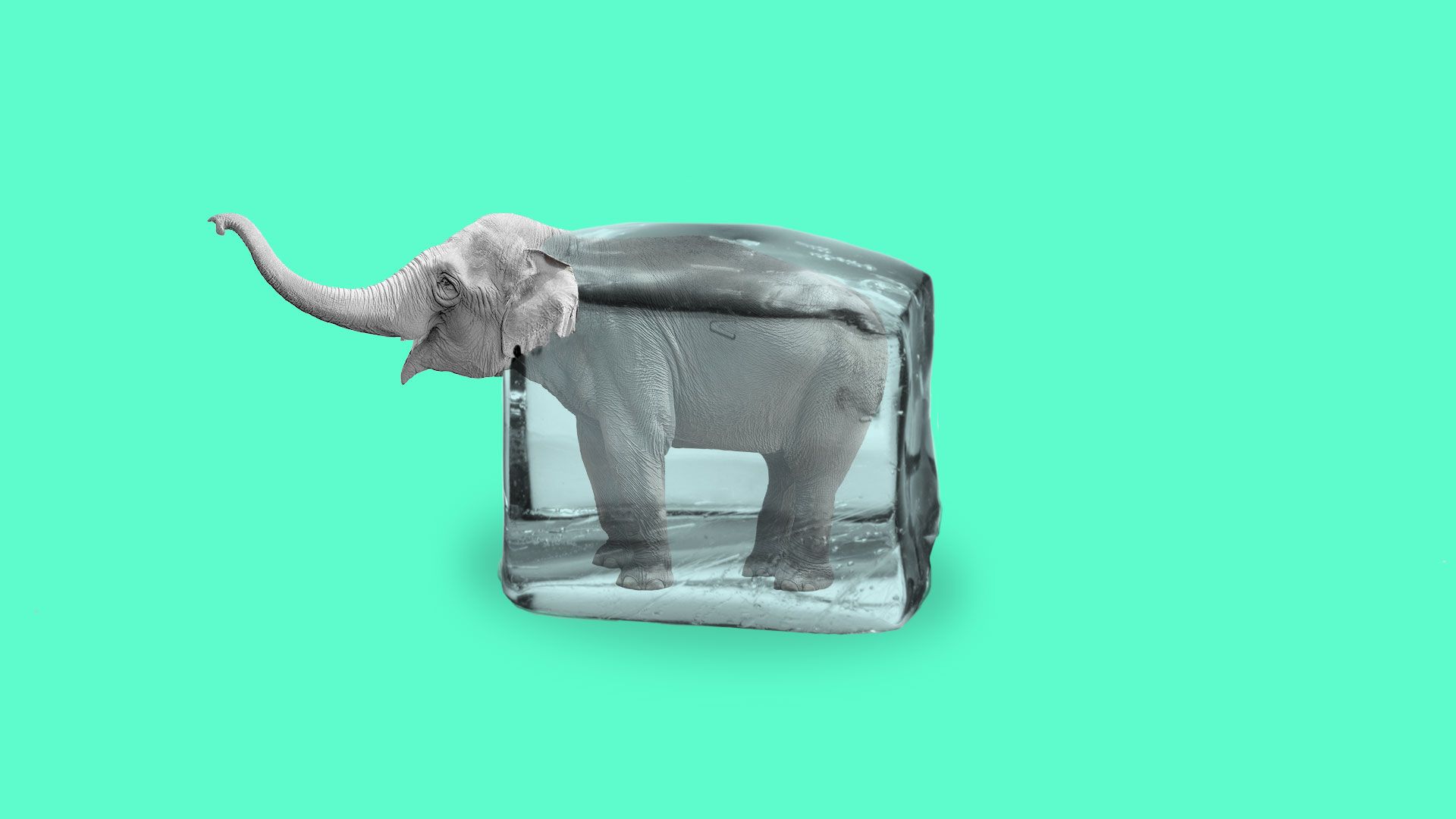 After a decade of either rejecting or ignoring climate change, some congressional Republicans are beginning to publicly acknowledge it, and a few are even considering policies addressing it.
The big picture: Democrats' push on the Green New Deal — a sweeping progressive policy to cut emissions, coupled with other trends, including greater public concern about climate change — is compelling Republicans to be for something — anything — on the issue.
Driving the news: In hearings held over the last month by Democrats now controlling the House, numerous Republicans have acknowledged human activity is driving Earth's temperature up and signaled they want to look for policies to address it.
"Climate change is real. The need to protect the environment is real," said Rep. Greg Walden (R-Ore.), who sits on the House Energy and Commerce Committee and also recently wrote an op-ed on the issue with two other senior Republicans. He went on to say that it must be balanced with protecting jobs and "Republicans on this committee are ready, willing and able to have serious, solutions-oriented discussions."
"I think we've heard on the panel, and most Republicans and Democrats agree, that the climate is changing, and industrial activity is a major contributor to that," said Rep. David McKinley (R-W.V.) "But I think the reinforcement is we strongly disagree with solutions on how that might be." McKinley is working on legislation that could offer "bipartisan climate change solutions," per his office.
GOP Reps. John Shimkus of Illinois, Billy Long of Missouri, Bill Flores of Texas, Buddy Carter of Georgia, Frank Lucas of Oklahoma and Anthony Gonzalez of Ohio, all have made similar comments.
"Some of them are becoming concerned about the environment. Others are becoming concerned if they go to a town hall and they don't have any answer. Change comes from the bottom up. It never comes top down. It is bottom up. The public is beginning to say: We want something done."
— John Kasich, former GOP governor of Ohio, in
Axios interview
One level deeper: So far, the lawmakers' words are mostly that and not backed up by legislation, though some ideas are being floated, focused on innovation.
A very small group of GOP moderates — Reps. Francis Rooney of Florida and Brian Fitzpatrick of Pennsylvania — support bigger and more controversial policy like a carbon tax.
Virtually all Republicans oppose the Green New Deal, given its sweeping progressive focus, including universal health care, federal jobs guarantee and a drastic reduction in greenhouse gas emissions.
Yes, but: These position shifts are unlikely to satisfy most Democrats who want far more aggressive policies, and it's unclear if this shift will eventually be backed by a continuous and broad effort to collaborate on policy.
The other side: A small group of House Republicans who are part of the Congressional Western Caucus held a forum and press conference Wednesday opposing the Green New Deal where the shift by other Republicans was palpable.
Tom Pyle, president of the conservative advocacy group American Energy Alliance said the "danger" of the Green New Deal was that "it gives other Republicans, other groups some wiggle room to push forth less extreme options, such as cap-and-trade or carbon taxes," Pyle said at the event. "I appreciate the leadership of the Western Caucus recognizing fighting this proposal, not coming up with an alternative."
I asked Utah Rep. Rob Bishop, the top Republican on the Natural Resources Committee, if he thought Republicans should have a climate-change policy. His response, after a few seconds' pause, was "good question." When I prodded him on what his answer was, he said he would have to think about it, and walked away.
Go deeper:
Go deeper