Michael Cohen calls Trump a "racist, cheat" and "conman" in testimony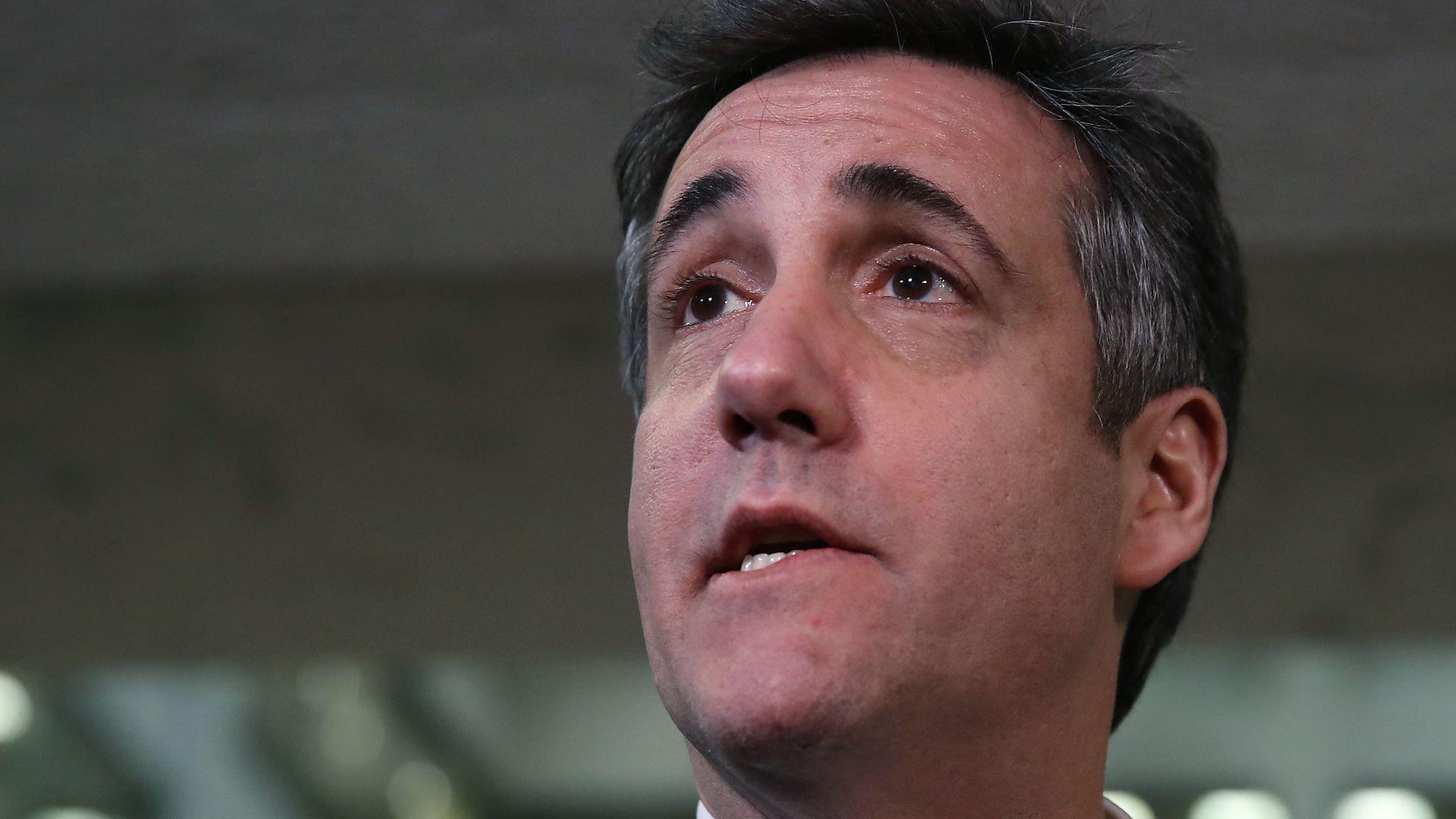 President Trump's former attorney Michael Cohen has outlined in documents he will provide during testimony to the House Oversight Committee Wednesday allegations he says offer "irrefutable" proof that Trump had committed "illicit acts" .
Transcript of the testimony provided to Axios' Alexi McCammond on Tuesday, the same day Cohen was disbarred, will allege that:
President Trump knew his longtime adviser Roger Stone was in talks with WikiLeaks about releasing damaging information on Hillary Clinton's 2016 campaign when they were presidential candidates.
Cohen had previously lied to Congress about a Trump Tower project in Moscow during the 2016 presidential campaign.
While president, Trump wrote Cohen a check from his personal bank account to reimburse him for payments he had earlier made to porn star Stormy Daniels (Trump has previously stated he didn't know Cohen had paid her $130,000 before the election.).
What they're saying: "He is a racist. He is a conman. He is a cheat," Cohen plans to say during his testimony. Trump later responded in a tweet just hours ahead of his Vietnam summit with North Korea's leader Kim Jong-un: "Michael Cohen was one of many lawyers who represented me (unfortunately). He had other clients also. He was just disbarred by the State Supreme Court for lying & fraud. He did bad things unrelated to Trump. He is lying in order to reduce his prison time. Using Crooked's lawyer!"
Read Michael Cohen's full testimony to the House Oversight Committee here:
MORE SOON...
Go deeper