John Delaney on the issues, in under 500 words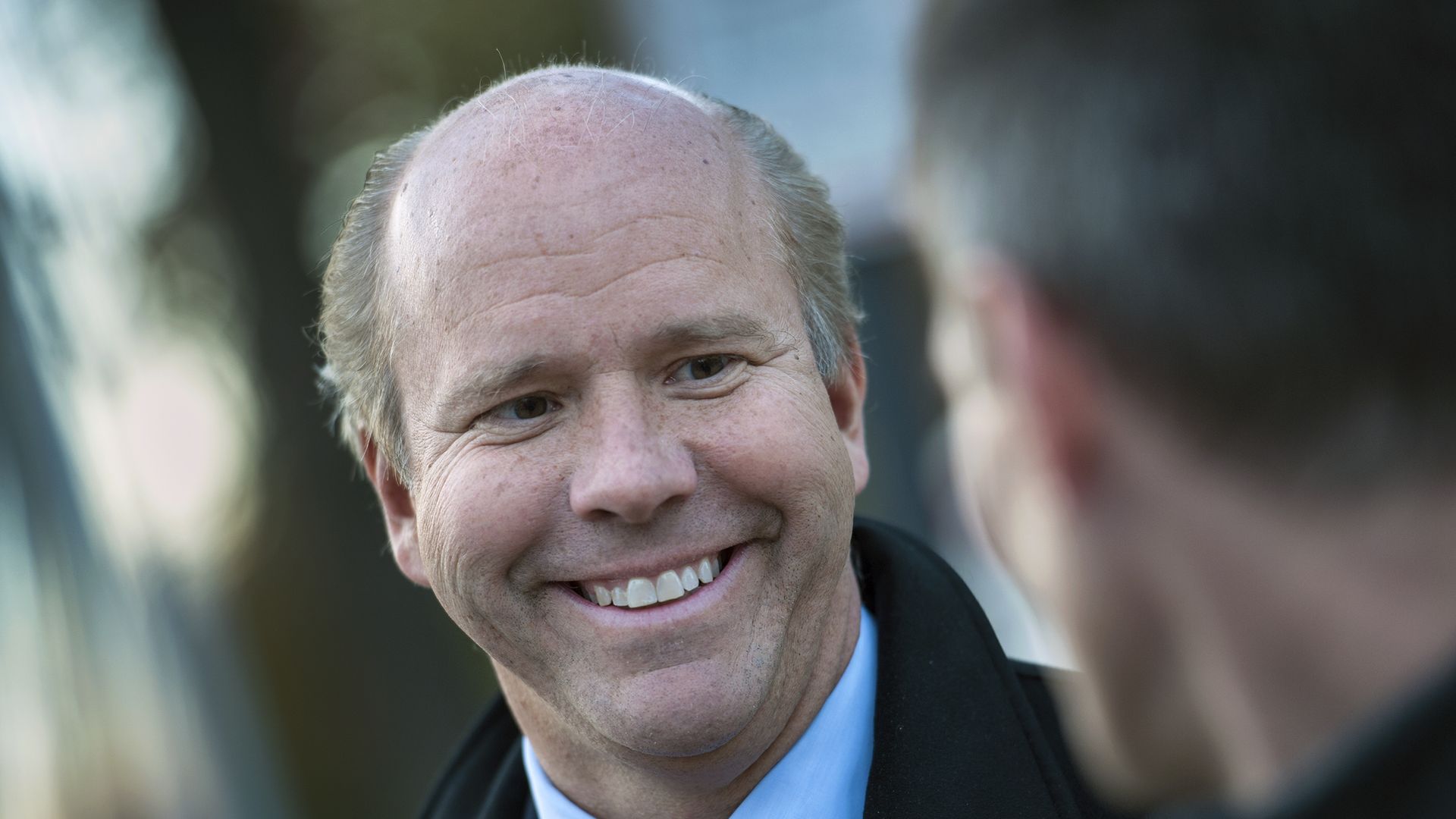 Editor's note: Delaney dropped out of contention for the Democratic presidential nomination on Jan. 31, 2020. Below is our original article on his candidacy.
John Delaney, a former House representative known for his bipartisan work and focus on artificial intelligence, became the first Democrat to say he would challenge Donald Trump for the presidency, announcing his candidacy two full years ago.
Key facts about John Delaney:
Current position: n/a
Age: 55
Born: Wood-Ridge, New Jersey
Undergraduate: Columbia University
Date candidacy announced: July 28, 2017
% of votes in line with Trump, per FiveThirtyEight: 34.4%
Previous roles: Representative for Maryland's 6th district, co-founder and CEO of CapitalSource, co-founder and CEO of Health Care Financial Partners
John Delaney's stance on key issues:
Gerrymandering: As a congressman, Delaney introduced the Open Our Democracy Act, legislation aimed at ending gerrymandering and establishing Election Day as a federal holiday.
Health care: In an interview with CNBC, Delaney said he supports creating a universal health care system, but not Medicare for All.
Universal pre-K: He supports providing universal pre-K, free community college and career and technical training.
Automation and artificial intelligence: While in Congress, Delaney founded the AI caucus and authored legislation to create an advisory committee on AI's impact in the workforce. He has called for policies that seek to address job loss due to AI and automation.
Minimum wage: He supports raising the federal minimum wage to $15.
Carbon tax: Last November, Delaney co-sponsored a bipartisan bill that looked to impose an initial $15-per-ton carbon "fee" on fossil fuel producers, processors and importers. Per Axios' Ben Geman, the plan had no chance of becoming law.
Infrastructure: Has a $2 trillion plan with 7 new infrastructure funds for rebuilding bridges, roads and water systems.
Public service: In July, Delaney proposed a mandatory national service plan to require all citizens who turn 18 or graduate high school to enroll in infrastructure apprenticeships, partake in community service projects, join the military or join what he calls the "ClimateCorps."
Key criticism of John Delaney:
Anonymity: Delaney has a lower profile than many of the other Democratic candidates running for president, despite already being in the race for over a year.
Pressure to drop out: In early July, Delaney's senior team sat him down and told him to drop out of the presidential race by mid-August, three sources close to the campaign told Axios. Those close to him think there's no chance he makes the September debates.
1 fun thing about John Delaney:
Go deeper: Everything you need to know about the other 2020 candidates
Go deeper