Joe Biden: My family wants me to run as a 2020 presidential candidate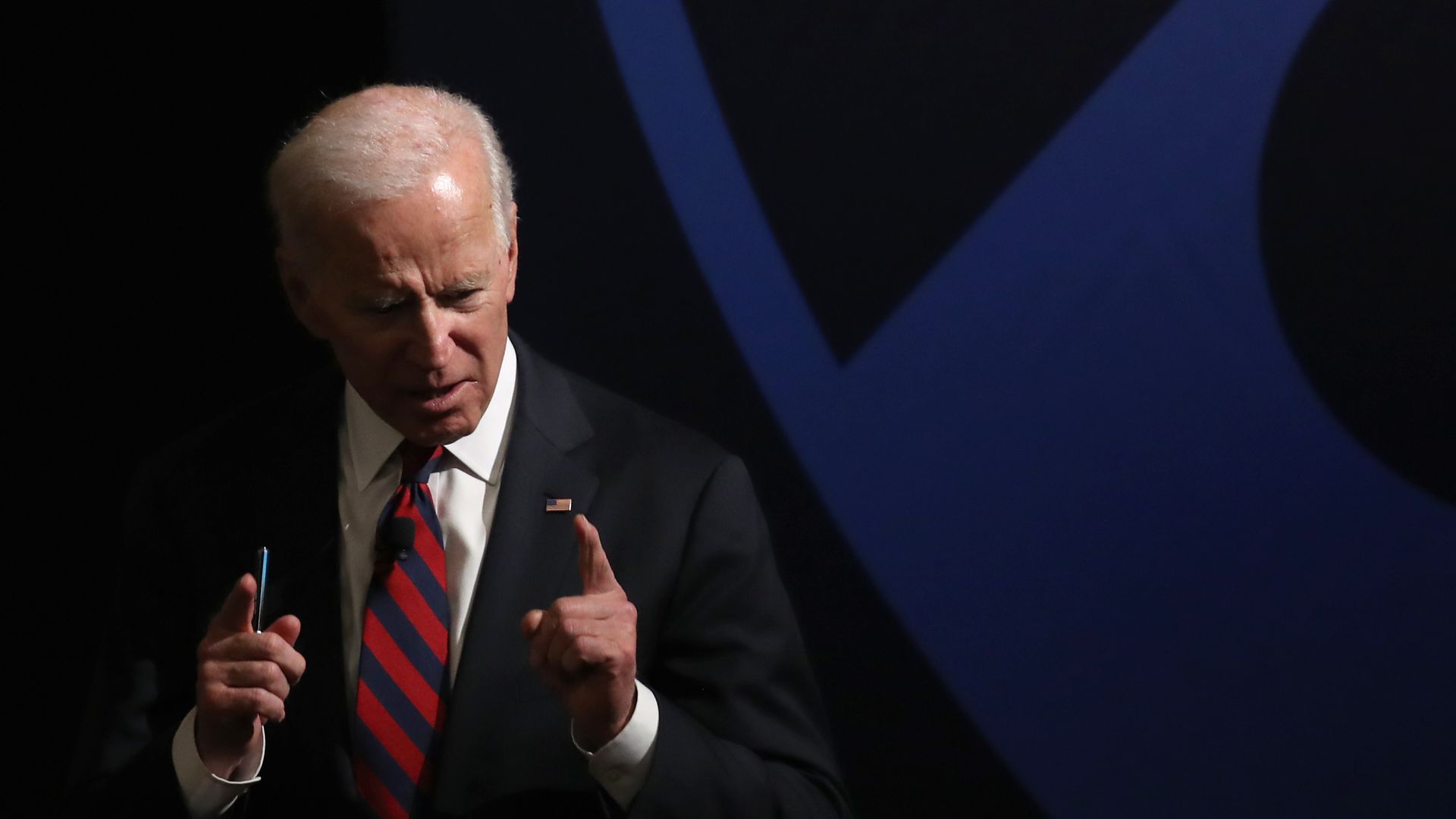 Former Vice President Joe Biden said on Tuesday there's consensus within his family for him to become a 2020 presidential candidate, and he's "very close" to making a decision on whether to run.
What he's saying: "We do everything by family meetings, because no man or woman has a right to run for public office without it being a family decision," Biden told presidential historian Jon Meacham during an interview at the University of Delaware. "No matter who runs — it's a very difficult campaign. The primary will be very difficult. And the general election, running against President Trump, I don't think that he's likely to stop at anything, whomever he runs against."
Go deeper: Joe Biden is running — most days
Go deeper