Iran's President Rouhani rejects foreign minister Zarif's resignation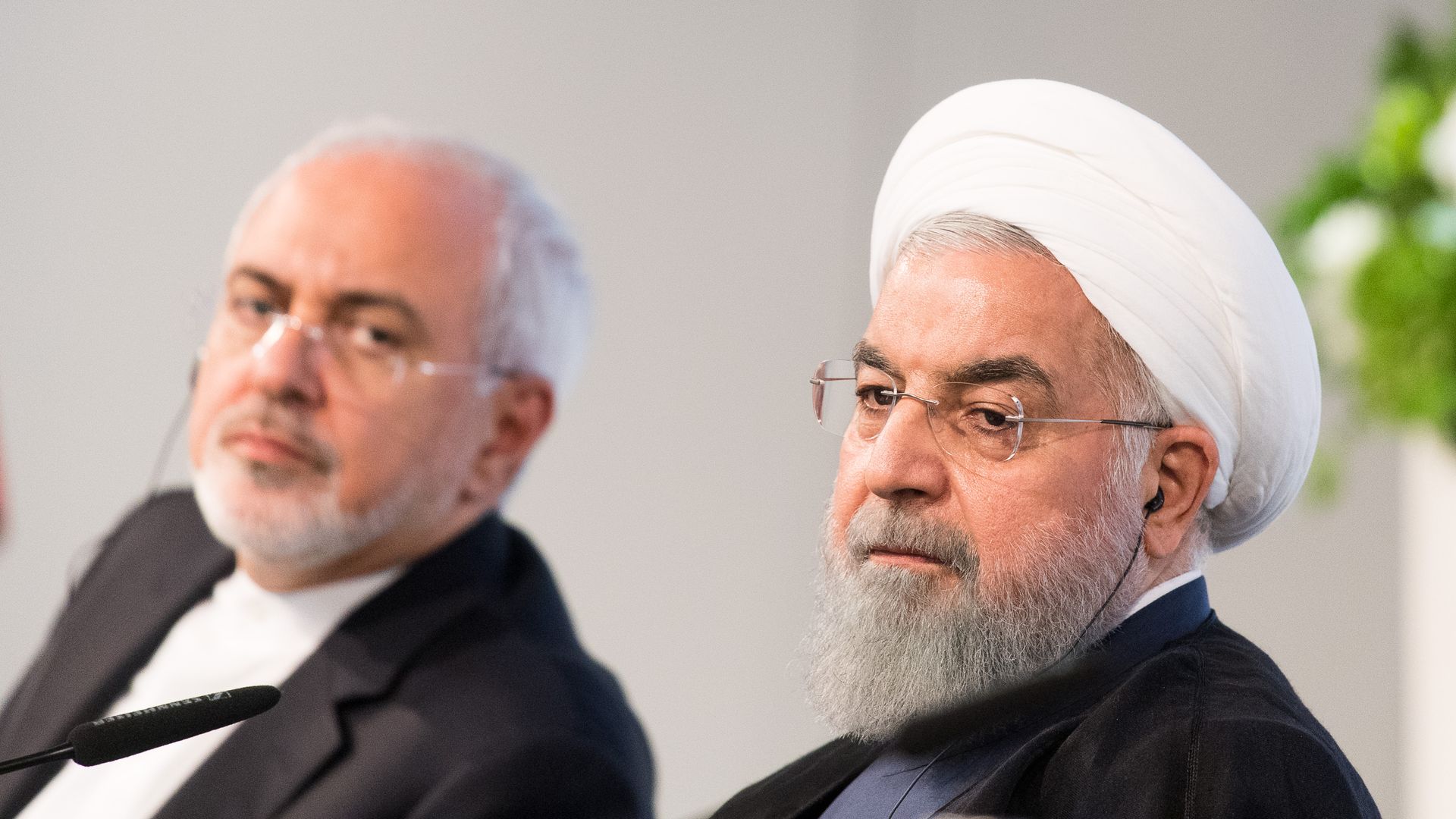 Iran's President Hassan Rouhani has rejected the resignation of Foreign Minister Mohammad Javad Zarif, the Associated Press reported Tuesday night, citing state-run IRNA news agency.
Why it matters: The U.S.-educated veteran diplomat Zarif helped oversee negotiations for Iran's 2015 nuclear deal in return for sanctions relief. That agreement has been placed under threat since President Trump announced the U.S. would withdraw from it, though the U.N.'s nuclear watchdog found this month Iran had been complying with the terms of the agreement. Zarif announced his intention to resign on Monday night, saying he could no longer continue in the position. However, Al Jazeera reports Rouhani said in a letter published in Iranian media, "I believe accepting your resignation would be against the benefit of the country, so I reject it."
Go deeper