America's Olympians might unionize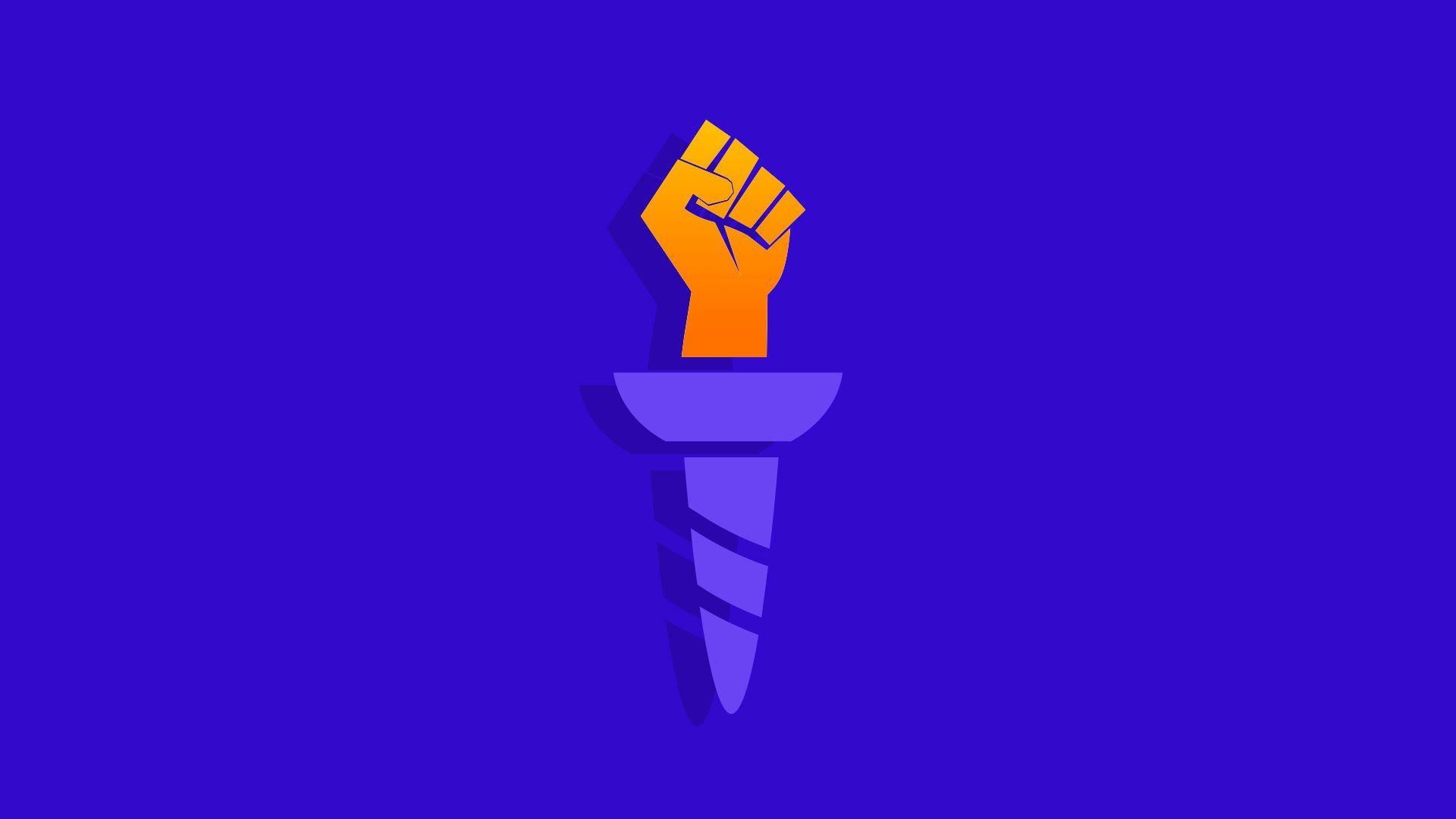 The Athletes' Advisory Council (AAC), an athlete-led group within the U.S. Olympic Committee (USOC), met this past weekend to discuss the possibility of forming a union, the Wall Street Journal reports.
Why it matters: "The push for more compensation and influence by athletes long considered 'amateurs' is building in several corners of the sports world, including college athletics," writes the WSJ's Rachel Bachman.
"Now it's extending to Olympic sports, where an expanding global movement seeks to treat athletes like the professionals many of them have become."
On one side of the room was Sarah Hirshland, the newly-hired USOC president. She represents the status quo, in which administrators — not athletes — hold the power and make the big bucks.
The backdrop: Olympic athletes have long rebelled against the USOC, but the recent Larry Nassar sexual abuse scandal raised the stakes. This is no longer about their influence and earning potential — it's about their safety and well-being.
"We are eager to change," USOC chairwoman Susanne Lyons told the athletes in the room. "We want to change, and we want to know what it is you want us to do."
On the other side was Donald Fehr, who led the MLB Players Association in its successful fight against ownership in the 1990s and is now executive director of the NHL Players Association.
"Just having him here, it lends a different level of credibility," said AAC chairman and table tennis athlete Han Xiao. "It recognizes that [athlete] leadership is serious."
The big picture, courtesy of former Olympic kayaker and past AAC chairman, Norm Bellingham:
"It feels almost like there's an Arab Spring taking place. Waiting for the people in power to implement appropriate changes is something athletes are less and less willing to tolerate."
The bottom line: "The USOC is essentially defrauding us, and our champions," the Washington Post's Sally Jenkins wrote last year.
It's supposed to be a nonprofit, yet 129 blazer-wearing staff members make over six figures, and 14 execs are paid more than $200,000 a year. Meanwhile, our Olympians are dead broke.
Go deeper: Doping cheats athletes of glory — and big paydays
Go deeper