Masters of Scale: Hoffman and startup seven deadly sins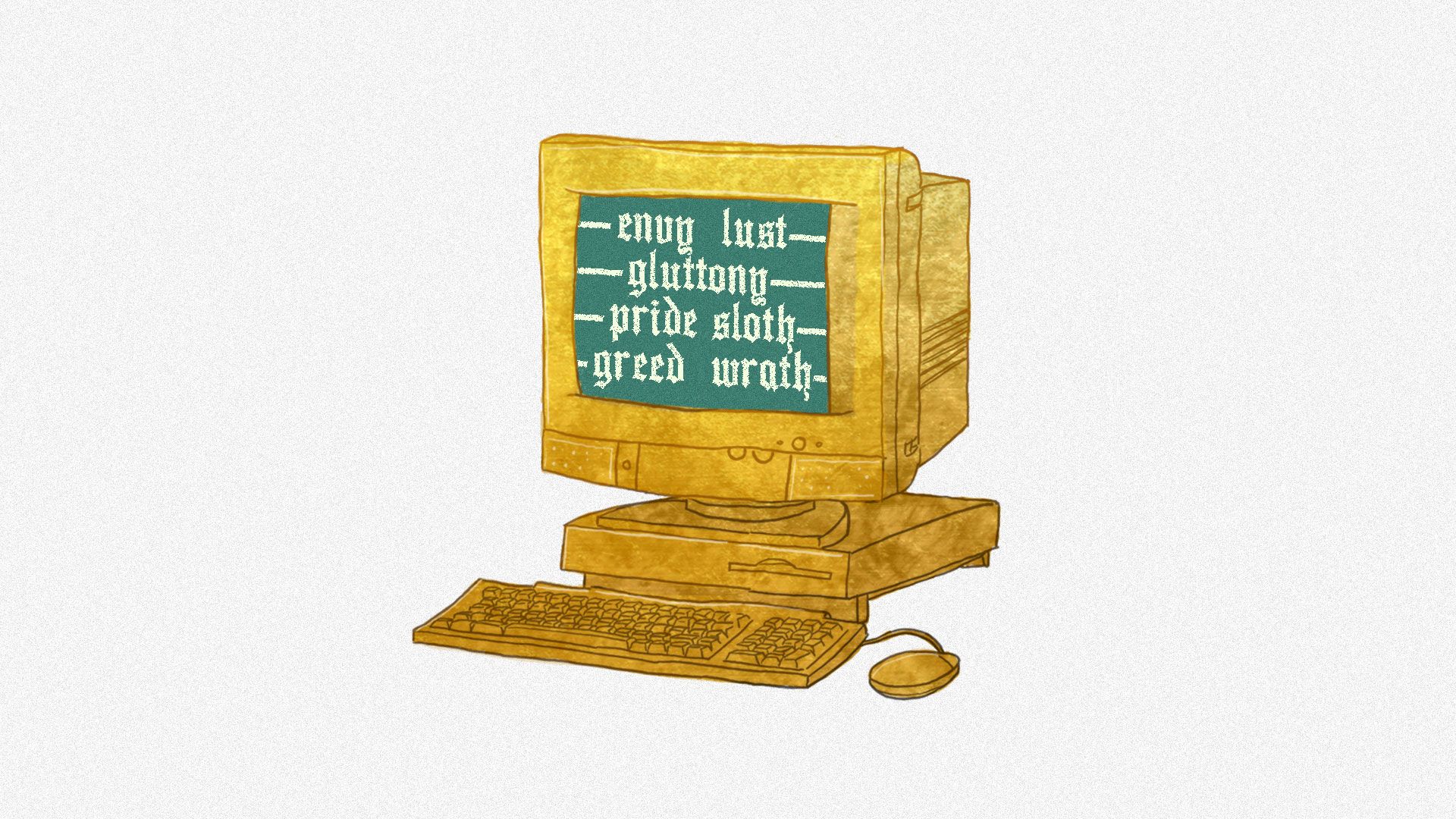 Long before the start of the "techlash," LinkedIn founder Reid Hoffman presciently predicted that "social networks do best when they tap into one of the seven deadly sins." In today's episode of his own Masters of Scale podcast, Reid talks more about that philosophy.
"Part of the theory was that what gives people fabric, and meaning, and joy, and presence in life is other people. And yet, the problem is that when we live only in physical reality ... A number of people had had the thought that the internet brings with it the possibility of configuring this electronic space."
Why it matters: While Reid's approach has had indisputable success over the past decade, times have changed since 2011 and we better understand the psychological triggers that big tech employs to manipulate its users into taking certain actions. 
The art of hooking users — once celebrated across Silicon Valley — is now viewed by some with skepticism.
Our thought bubble: Research shows that negative impacts of social media over the past few years are beginning to wear on users' trust, which could make it harder for social networks to continue to scale. 
Go deeper: Listen to the entire episode for more of Reid's thoughts.
Go deeper