Professional sports teams are downsizing their stadiums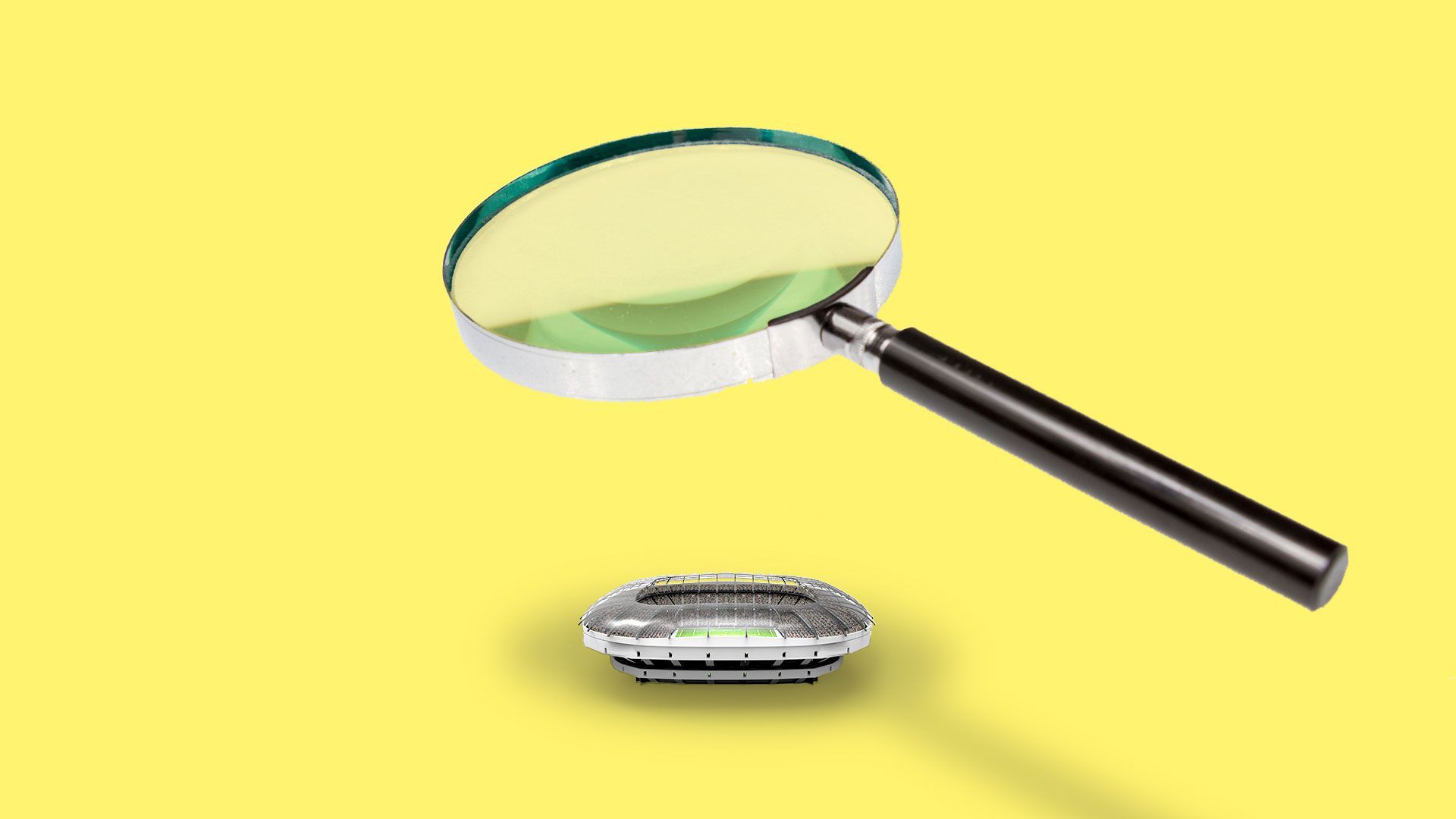 After years spent believing "bigger is better," America's professional sports teams are changing course and building smaller, more intimate venues.
What's happening: Stadiums are shrinking because of lower attendance and millennials' viewing habits.
Lower attendance: Thanks to things like HD TVs, instant replay and social media (aka, the "second screen"), fewer people are going to games. The in-home viewing experience is simply too good.
Those darn millennials: Watching a game isn't enough for them. They want to socialize and wander around. In response, stadium architects are beginning to reinvent the upper deck — removing seats and replacing them with things like lounges and social spaces.
By the numbers:
MLB: The Braves, Marlins, Twins and Yankees have all downsized since 2009, and the Rays plan to reduce seating at Tropicana Field from a league-low 31,042 to roughly 25,000 this season, per JohnWallStreet.
NBA: New arenas in Sacramento, Calif., Milwaukee and San Francisco will all have 40 or fewertraditional suites, a huge decrease from their predecessors.
NFL: Only the Cowboys and Jets/Giants have built 80,000-seat venues this century, and the 65,000-seat stadium the Raiders are building in Las Vegas will be one of the league's smallest.
The bottom line: Fans are attending fewer games than they used to — and when they do show up, the focus for many of them is on having a shared live experience (similar to what you get at, say, a music festival) rather than merely watching two teams compete.
What's next: In 2000, futurist Watts Wacker predicted that stadiums of the future would be turned into sound stages with a few thousand seats optimized for TV. That could be where we're headed — especially if/when VR headsets that put you on the 50-yard-line take over.
Go deeper:
Go deeper