Ivanka Trump: Americans don't want Ocasio-Cortez's Green New Deal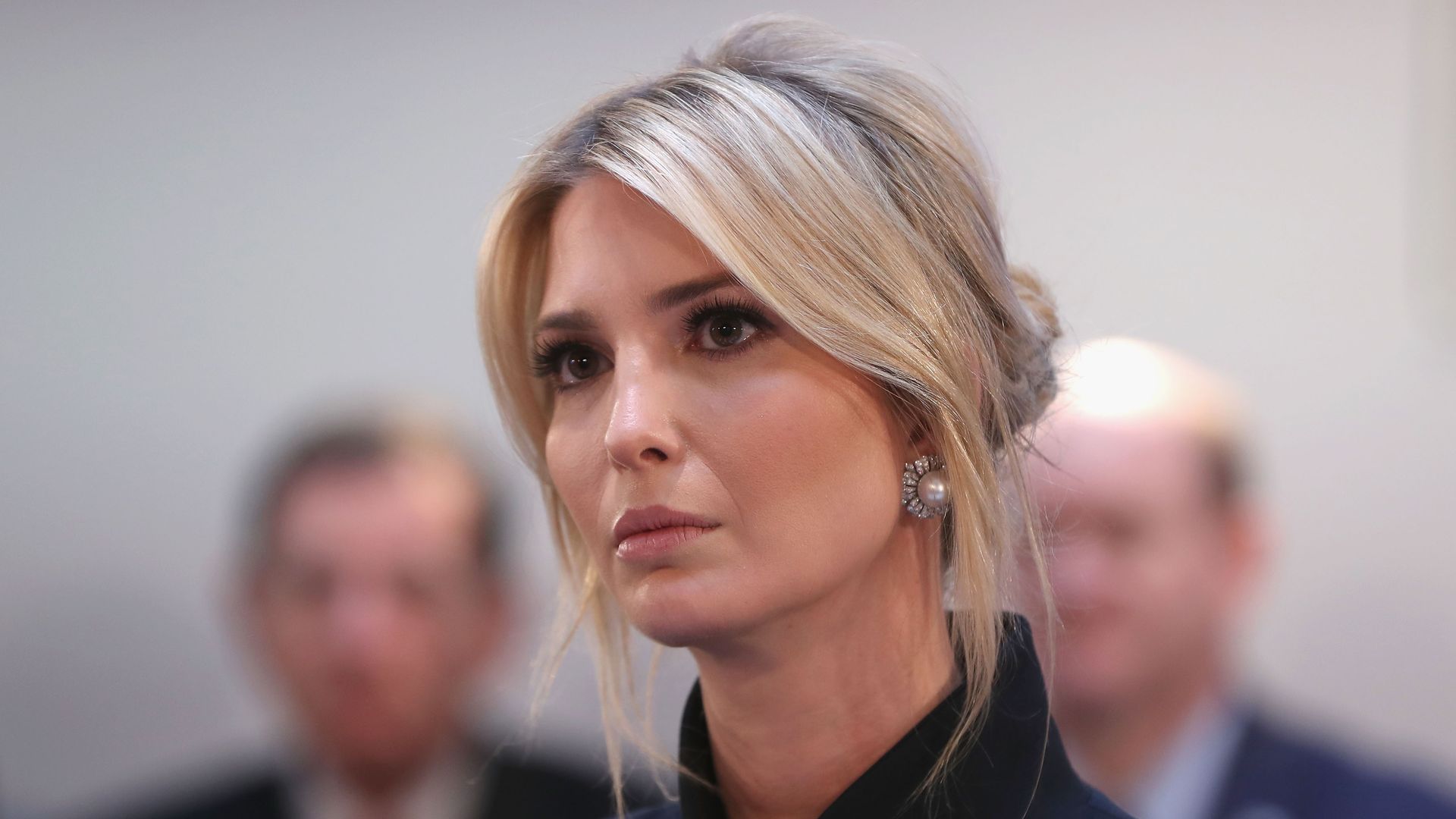 Most Americans don't want a "guaranteed minimum" as outlined in the Green New Deal Rep. Alexandria Ocasio-Cortez (D-N.Y.) is spearheading, Ivanka Trump told Fox News in an interview released Monday night.
Why it matters: President Trump's elder daughter and White House senior adviser discussed in the interview, to be broadcast on Sunday, whether the 2020 presidential election would be centered around her father's capitalism versus the Democratic party's perceived pivot toward socialism. She said the U.S. economy was "doing very well" under her father's presidency. When asked what she would say to people to whom Ocasio-Cortez's new deal policy appealed, Trump said: "I don't think most Americans, in their heart, want to be given something. ... People want to work for what they get. So, I think that this idea of a guaranteed minimum is not something most people want."
Go deeper