Drug executives hedge on lowering prices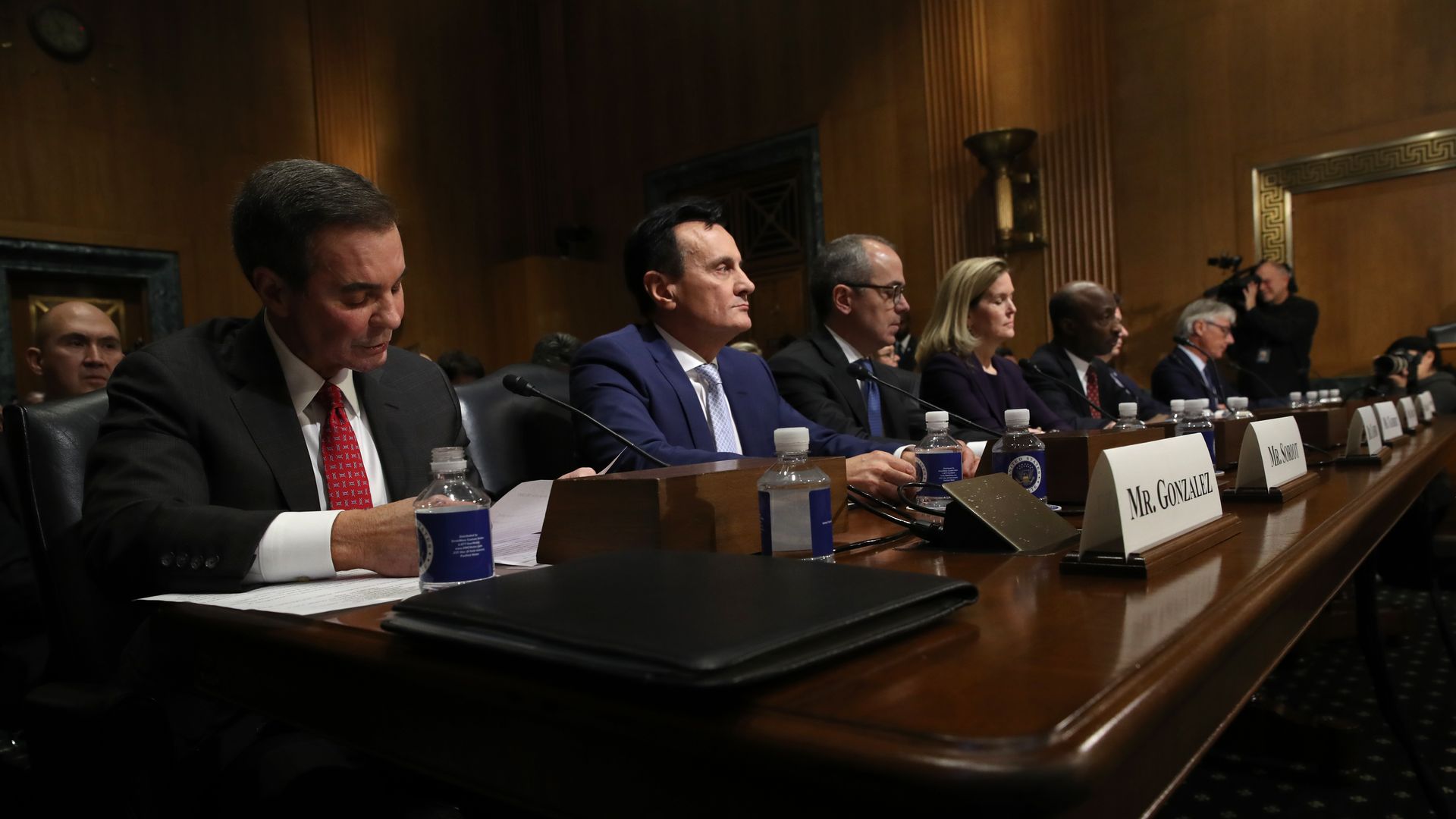 Drug companies have cheered the Trump administration's proposed crackdown on industry middlemen, but some hedged this morning when asked whether that plan would cause them to lower their prices.
The big picture: Pharmaceutical executives have stayed firmly on message even amid some tough questioning from the Senate Finance Committee.
What they're saying: Several lawmakers have taken a tough tone against the 7 executives testifying this morning about drug prices.
Sen. Ron Wyden (D-Ore.), for example, said AbbVie "protects the exclusivity of Humira like Gollum with his ring."
The pharmaceutical executives in attendance responded with many of the industry's standard arguments, including broadsides against pharmacy benefit managers and the drug rebate system PBMs rely on.
Between the lines: The Trump administration has proposed eliminating those PBM rebates in Medicare and Medicaid, saying that will also translate into lower sticker prices. Finance chairman Chuck Grassley (R-Iowa) asked the executives whether they would, in fact, lower prices as a result of the rebate proposal.
AstraZeneca CEO Pascal Soriot and Merck CEO Ken Frazier both said their companies would lower drug prices if the rebate rule was applied to both the Medicare and commercial insurance markets. For now, it doesn't apply to commercial insurance.
Others said they similarly supported the rule, but hedged by saying costs would be lower for patients when they pick up the drug at the pharmacy — not necessarily that the health care system as a whole would be paying less.
Go deeper