Bernie Sanders raises $10M in first week of 2020 campaign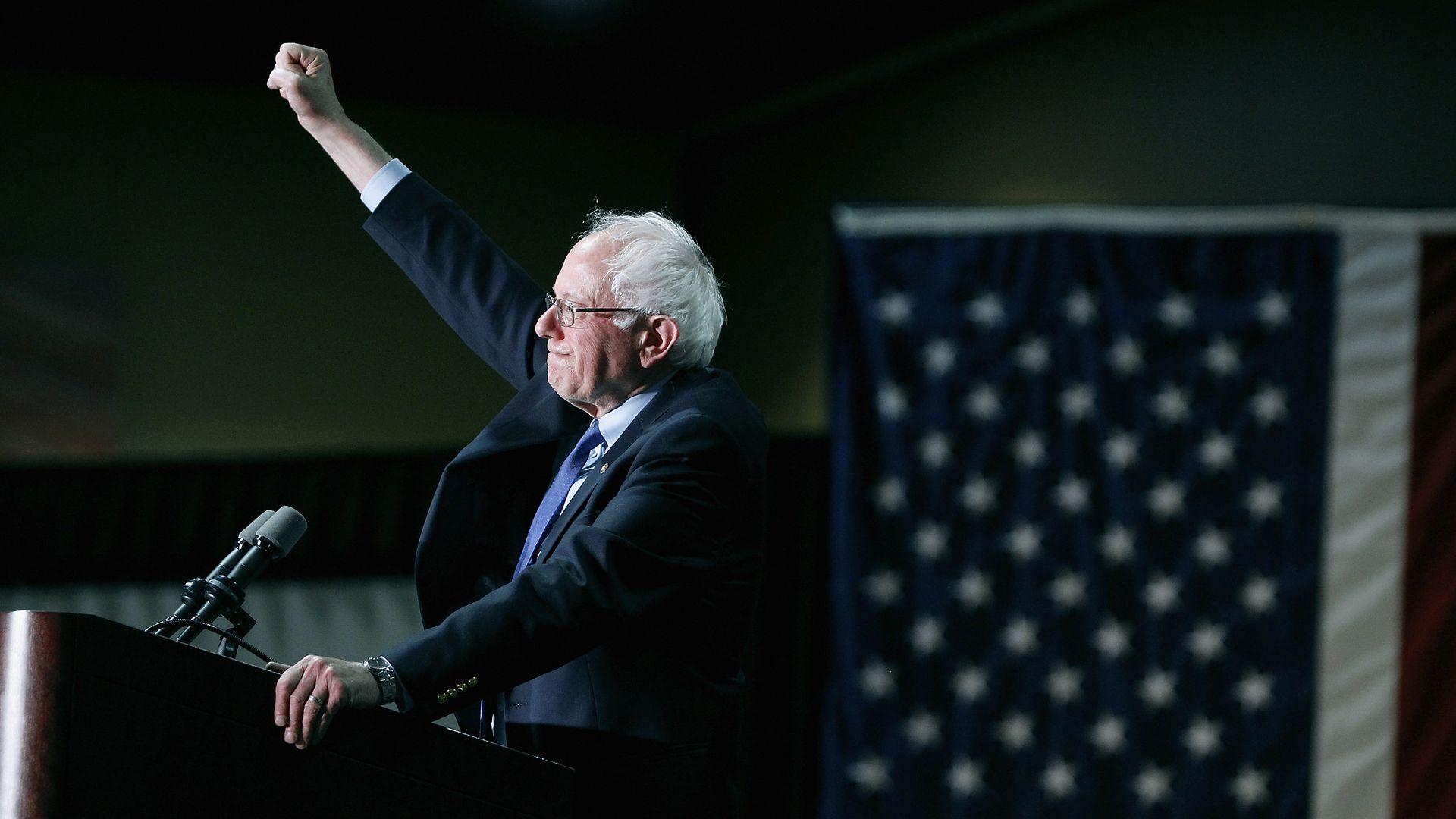 Sen. Bernie Sanders has received $10 million from 359,914 donors since launching his 2020 presidential bid last week Tuesday, campaign officials told the New York Times in a report Monday, cementing him as the financial front-runner in an increasingly crowded Democratic field.
The details: Officials reportedly said almost 39% of the donors have used email addresses that weren't previously given to the Sanders campaign — suggesting that the senator is expanding the donor network for his second White House bid (though some may have updated their contact information). In the first 24 hours of his announcement, the campaign had said Sanders raised $5.9 million from 225,000 individuals donors.
By the numbers, per the Times:
The average contribution was under $26.
As of Monday, 20 gave the Sanders the legal maximum of $2,800; 46 gave $2,700, the limit in the 2016 campaign.
48,000 have signed to make recurring donations from their credit cards
More than 108,000 of the first day donors were 39 years old and younger, giving $2.5 million of the $5.9 million raised.
$3 million on the first day came directly from mobile devices
Go deeper: Bernie Sanders: Everything you need to know about the 2020 candidate
Go deeper