Warren to reject "big money fundraisers"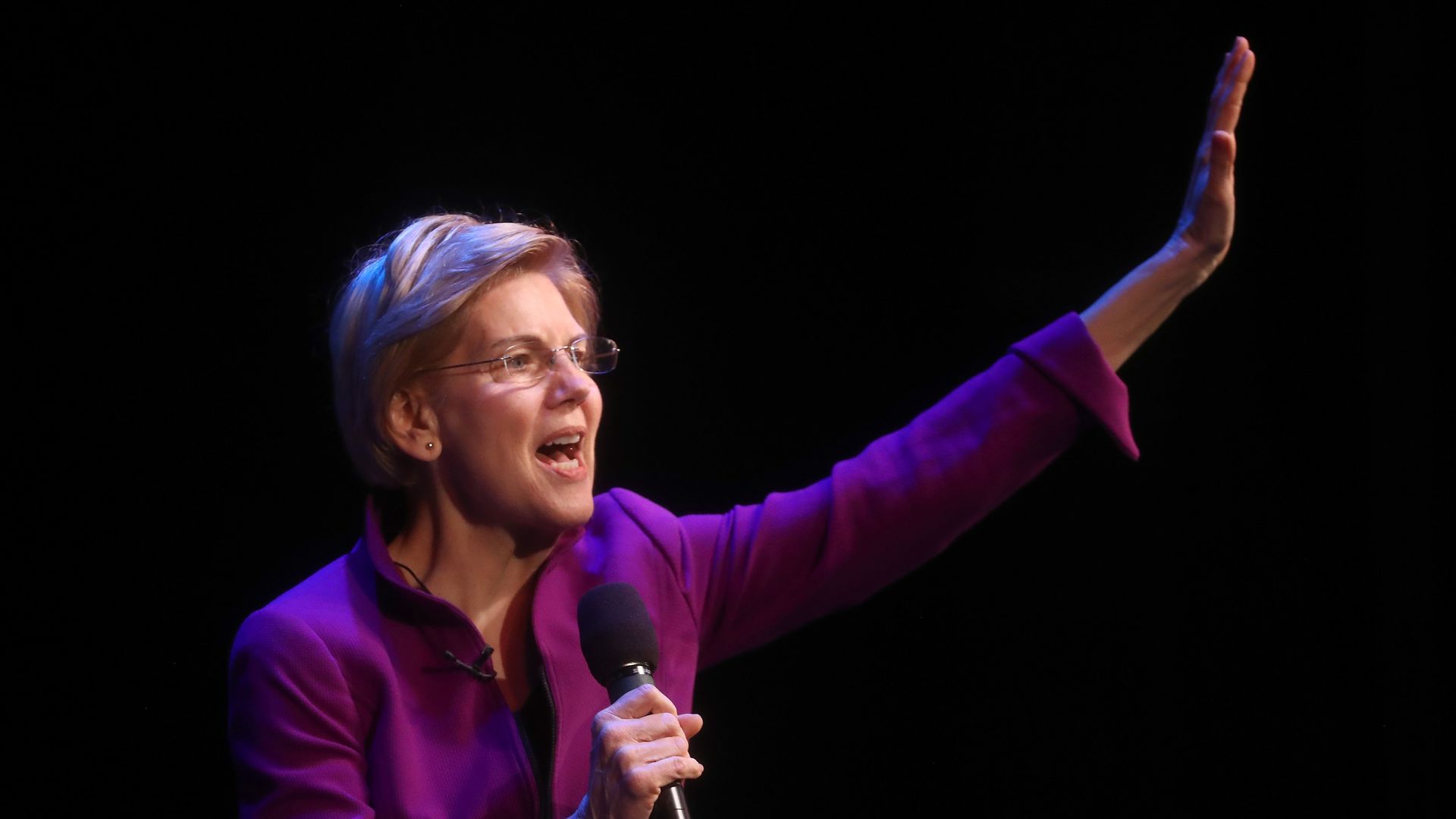 Sen. Elizabeth Warren will announce today that, as a presidential candidate, she's not going to participate in situations where "people who can write big checks" will have special access to her, according to a letter she sent to her grassroots campaign list.
Why it matters: It's a step beyond her pledge to reject any lobbyist, PAC or super PAC money. "Candidates for public office in America spend way too much time with wealthy donors," she says in her letter. But it means she'll be under extra scrutiny from other campaigns and the media for any interaction she does have with donors.
From the letter:
"My presidential primary campaign will be run on the principle of equal access for anybody who joins it. That means no fancy receptions or big money fundraisers only with people who can write the big checks. And when I thank the people giving to my campaign, it will not be based on the size of their donation. It means that wealthy donors won't be able to purchase better seats or one-on-one time with me at our events. And it means I won't be doing "call time," which is when candidates take hours to call wealthy donors to ask for their support. As a candidate for president, the expectation is you make hours of these calls a week and attend dozens of these exclusive events every quarter."
Go deeper: Read Warren's full letter here.
Go deeper