Former Trump campaign staffer accuses him of unwanted kiss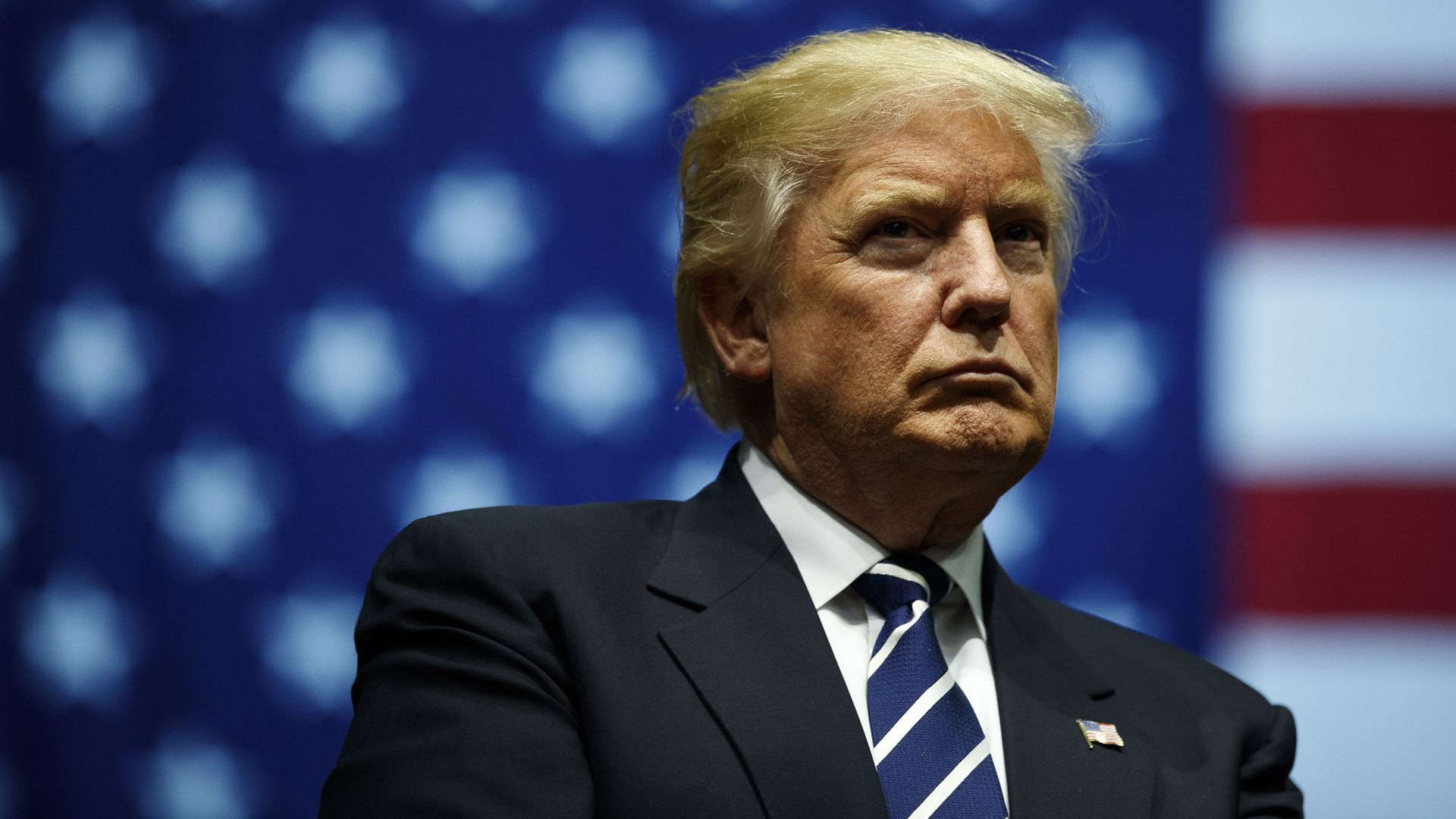 A staffer who worked on President Trump's campaign has filed a lawsuit claiming he kissed her without consent before a rally in Florida in August 2016, an allegation denied by the White House and the two identified witnesses, the Washington Post reports.
Why it matters: This is the first allegation of sexual misconduct against Trump since becoming president.
He has previously faced multiple misconduct allegations — all of which he has denied — from his time as a businessman and host of NBC's "The Apprentice," which culminated in the release of the "Access Hollywood" tape during the campaign in which Trump said, "Just kiss. I don't even wait. And when you're a star, they let you do it."
Details: Alva Johnson claims in the lawsuit she filed against Trump and his campaign that she "continues to suffer emotional distress" due to her interaction with the president and seeks an order barring Trump from unwanted contact with women.
Johnson, who is African-American, also alleges that the campaign underpaid her due to her race.
Excerpt from Johnson's lawsuit:
"To Defendant Trump, however, Ms. Johnson was nothing more than a sexual object he felt entitled to dominate and humiliate. Like he has done with so many other women, Defendant Trump violated norms of decency and privacy by kissing Ms. Johnson on the lips without her consent in the middle of a Florida work event and in front of numerous other Campaign officials."
The denials from both the White House and the alleged witnesses:
White House Press Secretary Sarah Sanders told the Post the allegation was "absurd on its face," adding, "This never happened and is directly contradicted by multiple highly credible eye witness accounts."
Then-Florida Attorney General Pam Bondi, one of the alleged witnesses, told the Post, "Do I recall seeing anything inappropriate? One hundred percent no. I'm a prosecutor, and if I saw something inappropriate, I would have said something."
The other witness, Karen Giorno, director of Trump's Florida campaign, told the Post "that absolutely did not happen."
Go deeper ... #MeToo's 2018: Congress, Church and Silicon Valley
Go deeper