A global male leadership crisis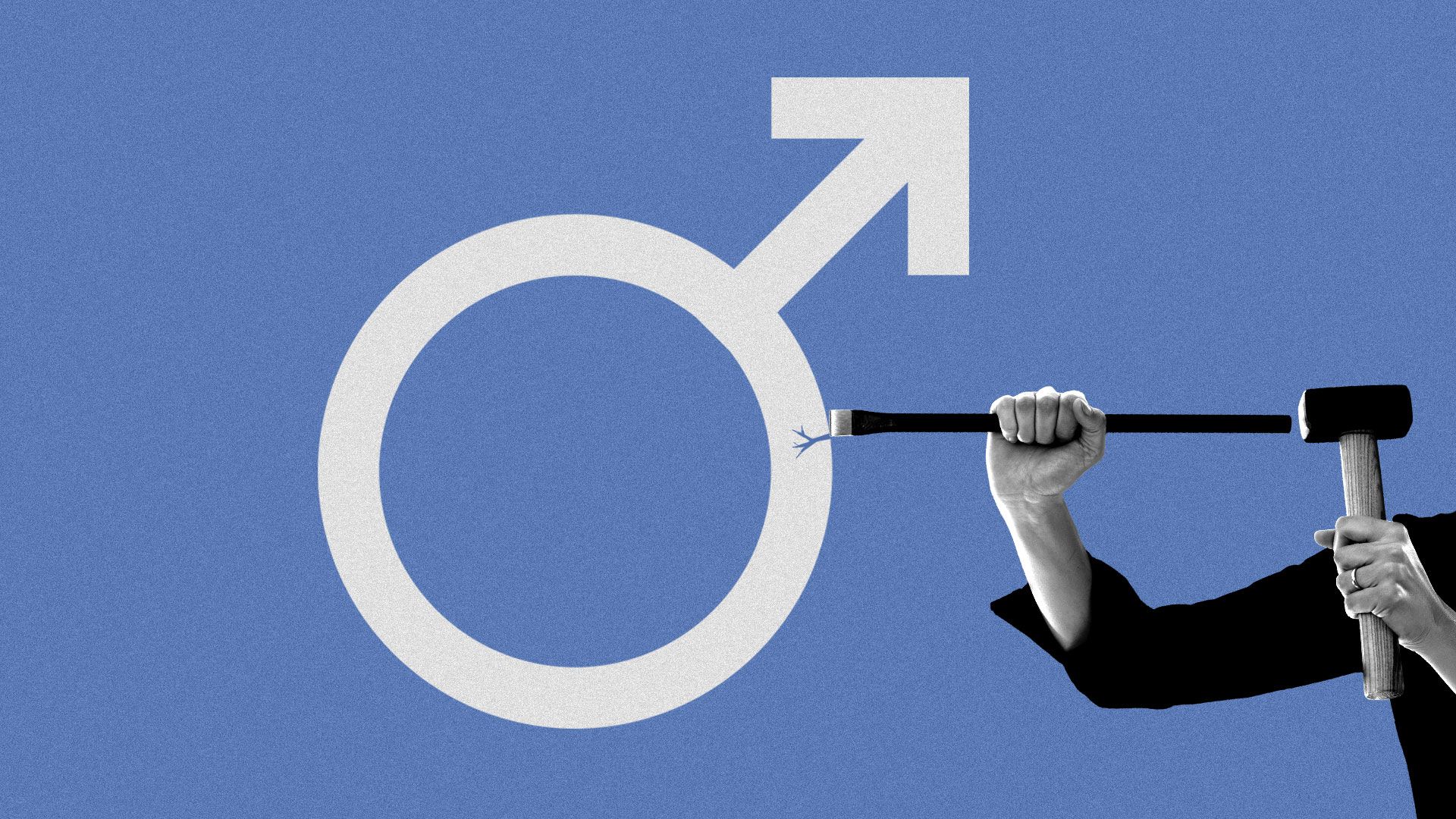 Males, forever the beneficiaries of systems and structures they built to sustain their power, are at the heart of self-inflicted crises in every part of the world.
The big picture: Power corrupts, and societal structures have so far granted men the most power. There are, of course, unscrupulous female leaders. But because there are far fewer of them, the reckoning for men is taking place on a far vaster scale.
The Catholic Church's all-male leadership is mired in a growing, global scandal that includes mass abuse of kids, nuns and parishioners.
After the first year of the #MeToo movement, the N.Y. Times counted 201 powerful men who lost their jobs after public allegations of sexual harassment.
Media saw top CEOs (Harvey Weinstein, Roger Ailes, Les Moonves) and a shameful number of news stars (Matt Lauer, Charlie Rose, Bill O'Reilly) and entertainment stars (Kevin Spacey, Bill Cosby, Louis C.K.) go down after being accused of [Updated] creepy, predatory behavior in some cases — outright sexual abuse and rape in others.
R. Kelly had bond set at $1 million yesterday on charges the R&B singer sexually abused young women for more than a decade.
New England Patriots owner Robert Kraft was charged in Florida on Friday as part of an investigation into prostitution and human trafficking.
Be smart: Abuse of power is nothing new. Now in the second year of #MeToo, women are feeling more empowered to call men out for abuse and discrimination.
Despite this, the needle hasn't moved far enough in business, Hollywood and the church. Globally, millions remain voiceless and victims are often discredited.
The female victories in November's midterms look like the first big wave of a generation of women leaders to repair damage from the sins of the men. Despite record wins, women still make up less than a quarter of congressional seats.
Even less progress has been made in the private sector where, for too many women, the price of having a career is keeping your mouth shut. The Times reported that of the 124 replacements for the men who had fallen in the first year of #MeToo, 54 were women and 70 were men.
The bottom line: Plenty of men do good things, and plenty of women do bad.
It's the structures that allow people in power to oppress others based on race, gender or economic status that are at the core of the problem. Those structures, however, are very slow to change.
Go deeper ... Bigger than Brett: Why Kavanaugh is so personal for women
Go deeper