The Mueller investigation's final suspense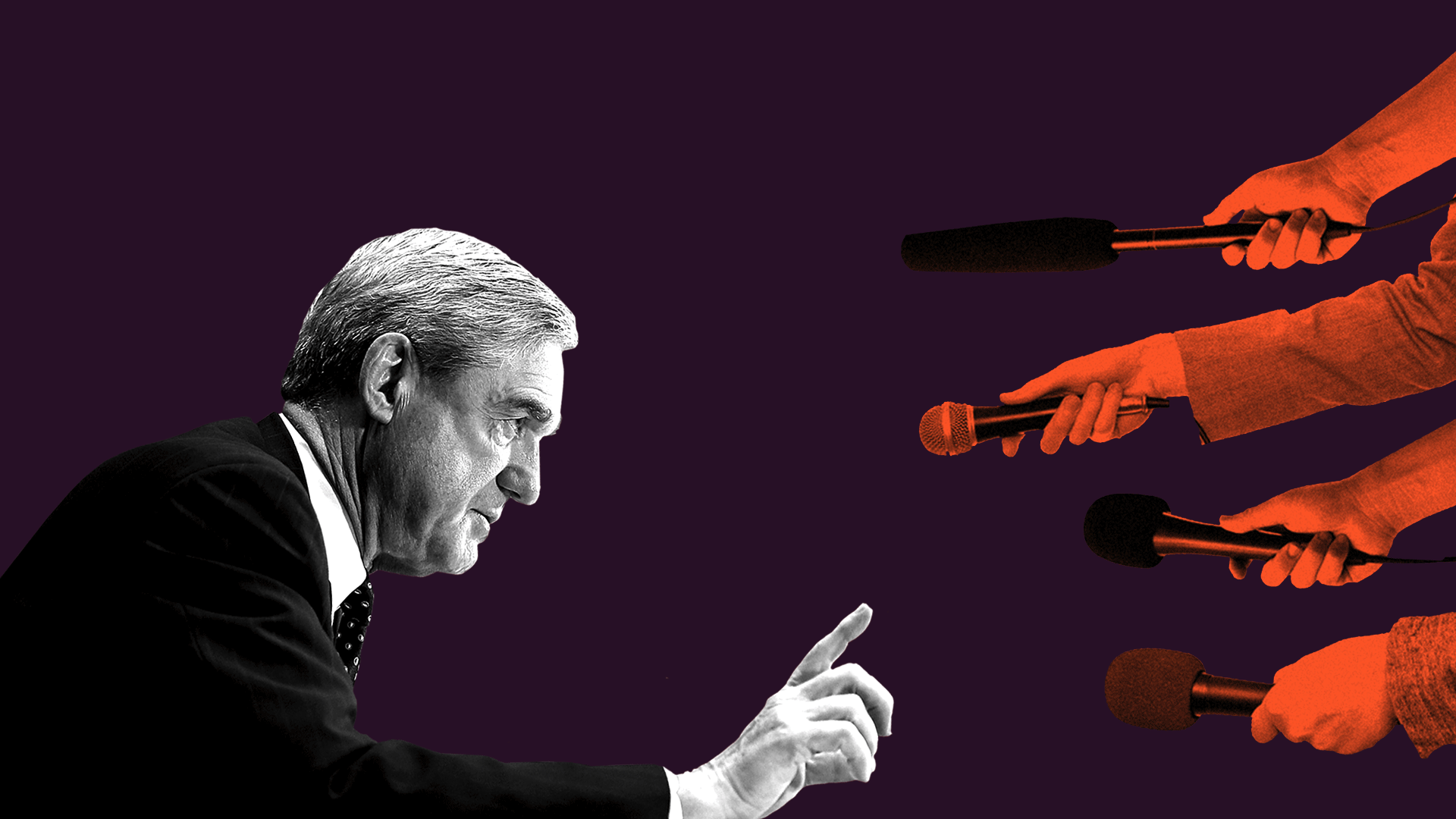 For 21 months, Robert Mueller has been an omnipresent but unseen lead in D.C. drama.
Driving the news: As soon as he delivers his farewell letter or report, the protagonists become Attorney General William Barr, who'll decide what the public should see, and House Democrats, who are cranking up their own months-long Russia probe.
Keeping Washington in suspense once again, Mueller doesn't plan to deliver his conclusion to the Justice Department next week, a department official tells AP.
Mueller appears to be wrapping up. CNN had said the Justice Department was preparing to receive the report as soon as next week, when Trump will be in Vietnam for his North Korea summit.
The Barr Report: Barr said at his confirmation hearing last month that he'll write his own report summarizing Mueller's findings for Congress and the public.
He didn't commit to how much he'll make public, but said he wants to disclose what he can "consistent with the law."
"The task of wresting [underlying investigative documents] away from the Justice Department is likely to fall to the House," the WashPost reports.
Six House chairs said in a letter yesterday to Barr: "We write ... to express, in the strongest possible terms, our expectation that the Department of Justice will release to the public the report Special Counsel Mueller submits to you—without delay and to the maximum extent permitted by law."
And regardless of Mueller's findings, there could be some eye-opening reading ahead.
Matt Miller, an MSNBC analyst and former Justice Department official under Obama, tells me that it's "not just the Mueller report, whatever that is, that's relevant. It's also all the underlying evidence he collected."
"FBI set a precedent in the Clinton case by turning over nearly the entire case file to Congress within three months of the investigation closing."
"Now that that precedent has been set, no good argument for not doing so here."
🚨 "All the FBI 302s (interview records) ... Just imagine how many news cycles are in there."
Go deeper: Every big move in the Mueller investigation
Go deeper