USDA has given farmers $7.7 billion to counter effects of trade war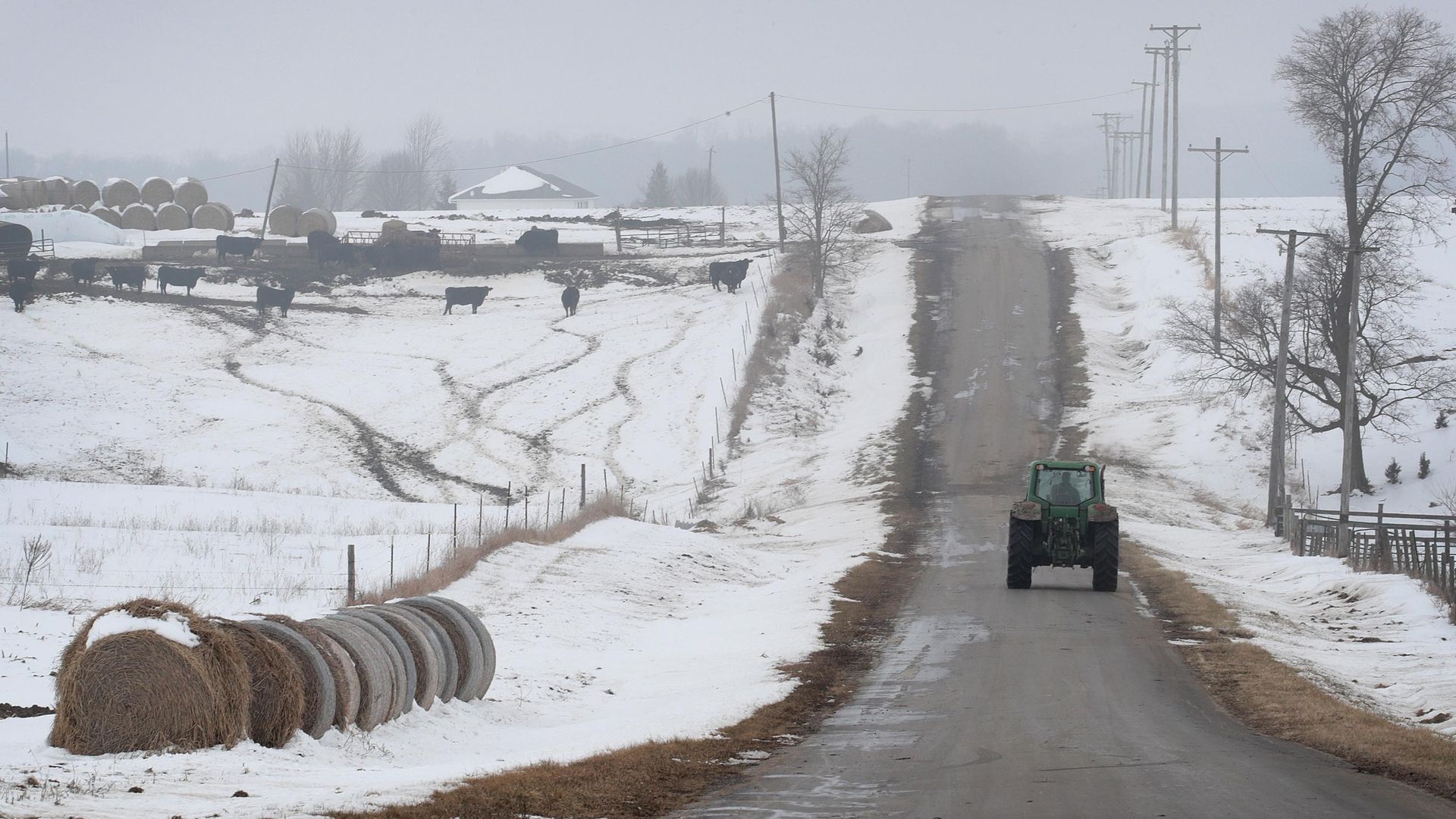 The Department of Agriculture has disbursed a total of $7.7 billion in aid to farmers in an effort to counteract the negative effects of retaliatory tariffs stemming from President Trump's trade war, which have driven down prices and decreased profits, Reuters reports.
The big picture: Low commodity prices have been gouging U.S. farmers' bottom lines for years, exacerbated by increasing agricultural competition from Russia and Brazil. But Trump's trade war is adding salt to the wound, with farmer bankruptcies in the Midwest swelling to decade highs as the dispute with China continues to go unresolved.
Go deeper: Grading the impact of Trump's China tariffs
Go deeper