The market for accessible AVs is growing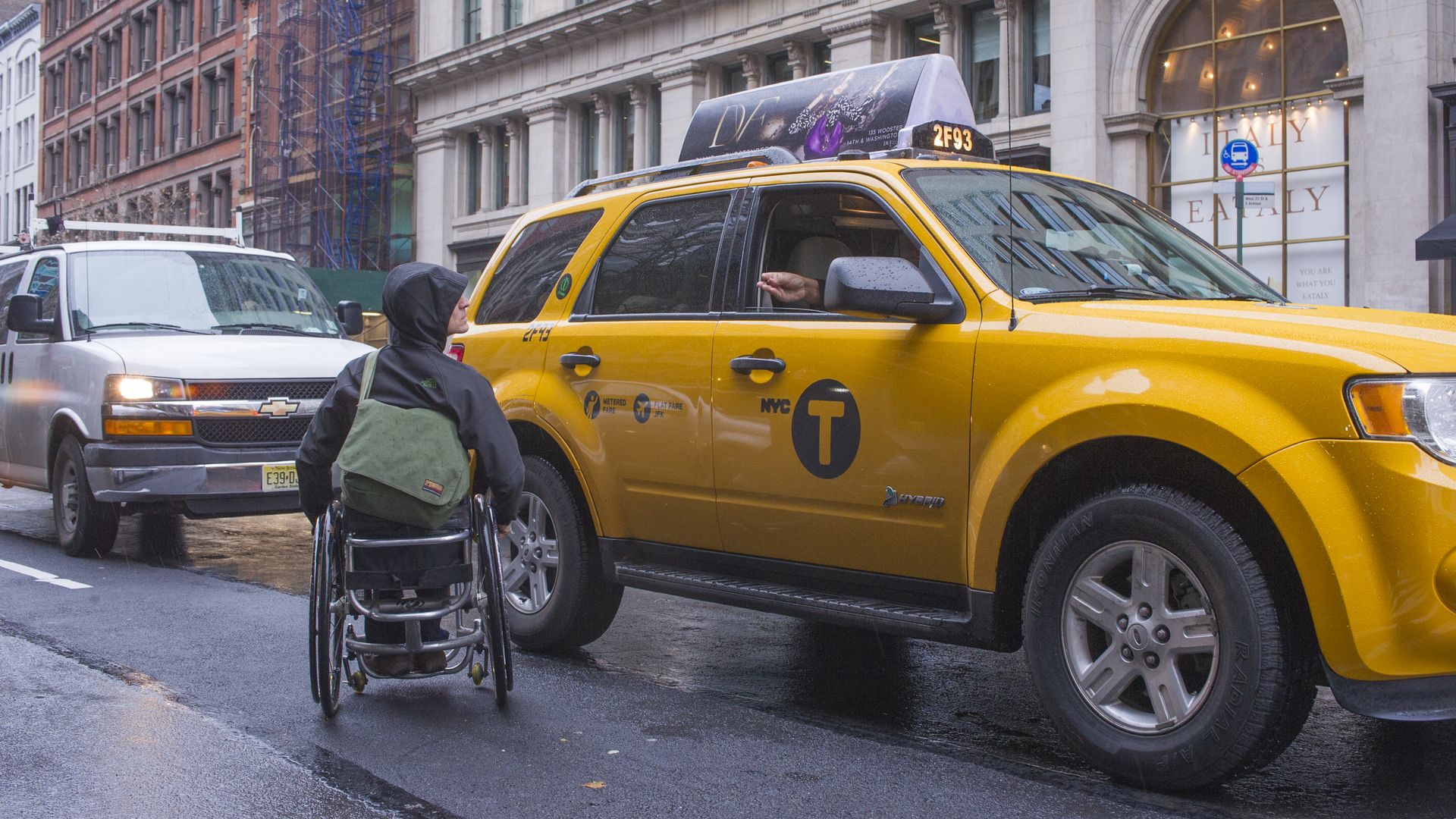 Ride-sharing options are scarce for people who use wheelchairs or have other travel limitations — and the need is likely to grow as the U.S. population ages.
Why it matters: With accessible ride-sharing, AV companies could expand travel options for as many as 15.4 million people who have the means to use ride-sharing services but limited opportunities.
Background: Research commissioned by the American Association of People with Disabilities found that of the 18.5 million Americans with travel limitations (5.7% of the U.S. population), between 11.2 and 15.4 million have the means to afford ride-sharing options. But this group — which includes people with impaired vision, people with epilepsy, older adults and people who use mobility devices — is desperately underserved.
By the numbers:
Travel-limited people are 6 times more likely to live in a household without a vehicle. Motorized-wheelchair users are 8 times more likely.
Among travel-limited individuals, 5.7 million use wheelchairs and 1.7 million use a motorized wheelchair.
Most major U.S. cities have fewer than 13 paratransit vehicles for every 100,000 residents.
Where it stands: Even in large metropolitan areas, the current supply of wheelchair-accessible vehicles is too low to provide reliable, on-demand transportation. This lack of supply cuts across public transit, private transportation companies like Uber, and taxi services.
What's happening:
VW, Toyota and Renault have concept AVs that could accommodate wheelchair users.
What we're watching: The market for accessible AVs is large and projected to grow. The U.S. wheelchair-using population is expected to grow 120% by 2022, and the Census Bureau projects that by 2030 an additional 21.5 million Americans over age 55 will need alternatives to driving themselves.
Henry Claypool is a policy expert affiliated with UCSF and the American Association of People with Disabilities, and a former director of the U.S. Health and Human Services Office on Disability.
Go deeper