What you need to know about assisted-driving technology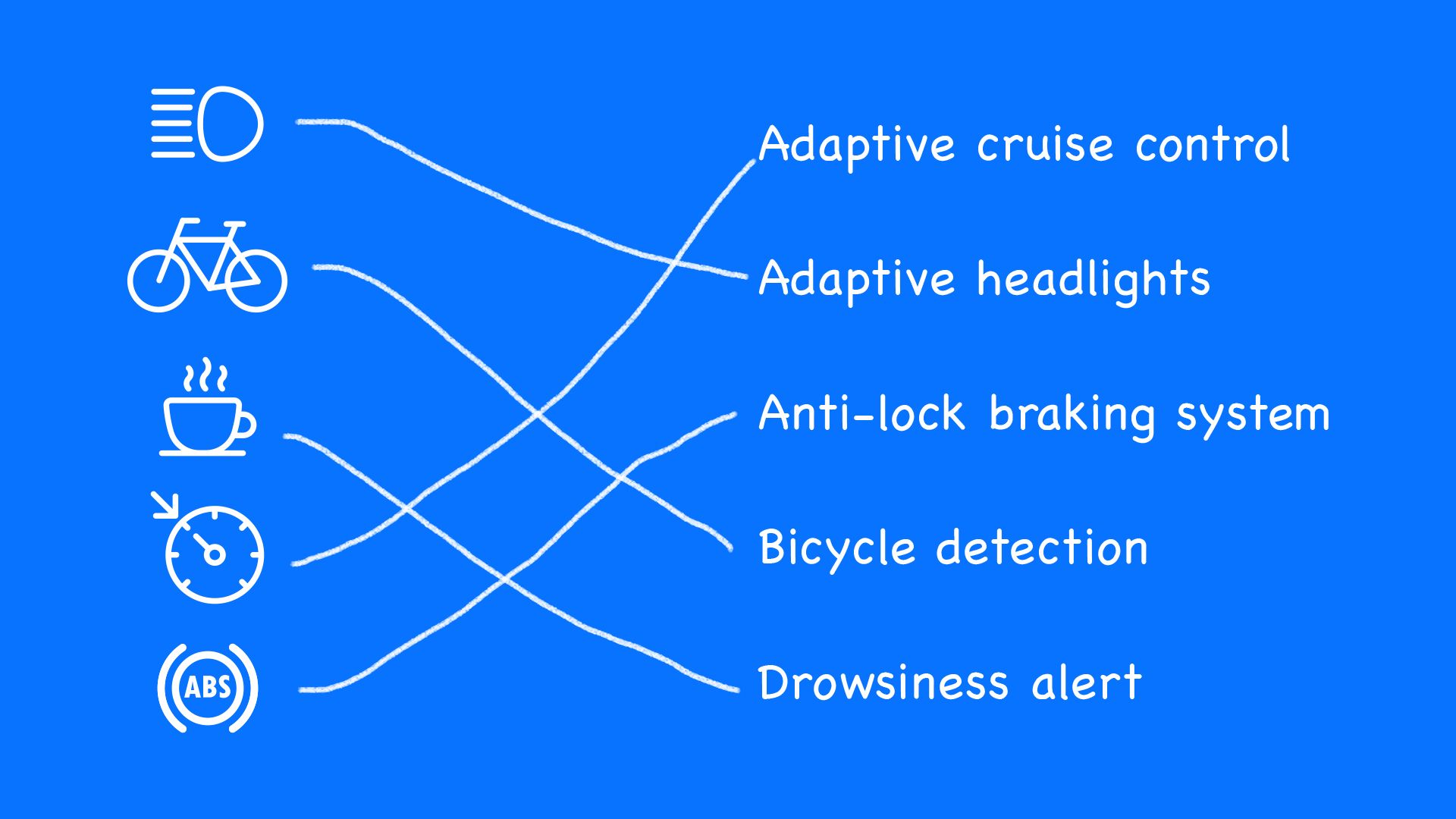 Technology in today's cars can make driving safer — but it can also be dangerous if not used properly.
Why it matters: Self-driving cars don't exist yet, but many people still confuse today's driver-assist technologies with self-driving capability. Understanding how these systems can steer, brake and accelerate — and when not to rely on them — could help people learn to trust fully automated vehicles when they finally arrive.
The big picture: Many new cars now come with standard assisted-driving features that have been proven to make driving safer. Other safety options are available in technology packages tacked on for an average $1,950, but may be bundled with other premium features.
Gimmicky marketing names can make it hard to discern what features a car has and how they work.
40% of Americans wrongly think a partially automated driving system like Autopilot, ProPilot or Pilot Assist means it can drive the car itself, AAA found.
Relying too heavily on these features has resulted in avoidable crashes and dangerous incidents that threaten to undermine public confidence in self-driving cars.
The industry has 40 different brand names to describe automatic emergency braking, 20 names for adaptive cruise control and 19 terms for lane-keeping assistance, says AAA, which wants to see standard terminology across the industry.
Here's what you need to know to navigate the confusion...
Automation
These features control certain driving tasks, under prescribed circumstances.
Adaptive cruise control — which maintains a safe distance from the car ahead — and lane-keeping assist — which nudges you back in your lane — are examples.
Roll them together and you get highway-driving assistance technologies like Cadillac's Super Cruise or Tesla's Autopilot.
Most of these partially automated technologies require drivers' hands on the wheel intermittently; Super Cruise is hands-off, but uses a camera to ensure drivers stay alert.
Collision mitigation
These features help to avoid or lessen the severity of impact.
Automatic emergency braking detects potential collisions and automatically applies the brakes if the driver doesn't react fast enough.
In 2016, 20 automakers committed to make AEB standard on all vehicles by 2022 because of its life-saving benefits.
Some cars also have AEB systems that work in reverse or emergency evasive steering technology to help avoid crashes.
Collision alerts
These features act like a second pair of eyes to help detect and warn of potential dangers, but leave it to the driver to react.
Blind-spot warnings usually pop up in the side view mirror to let drivers know of cars in adjacent lanes.
Lane-departure warnings usually sound an alert if the car is drifting out of the lane. (It won't steer drivers back on track unless they have lane-keeping assist, too.)
Forward-collision warnings usually flash a sudden message on the dash or windshield to pay attention. Pedestrian detection acts similarly when someone walks into the car's path.
Rear cross-traffic warnings sound an alarm when oncoming traffic is detected while backing out of a driveway or parking space.
Go deeper:
Go deeper