Report: Purdue Pharma let doctors underestimate OxyContin's strength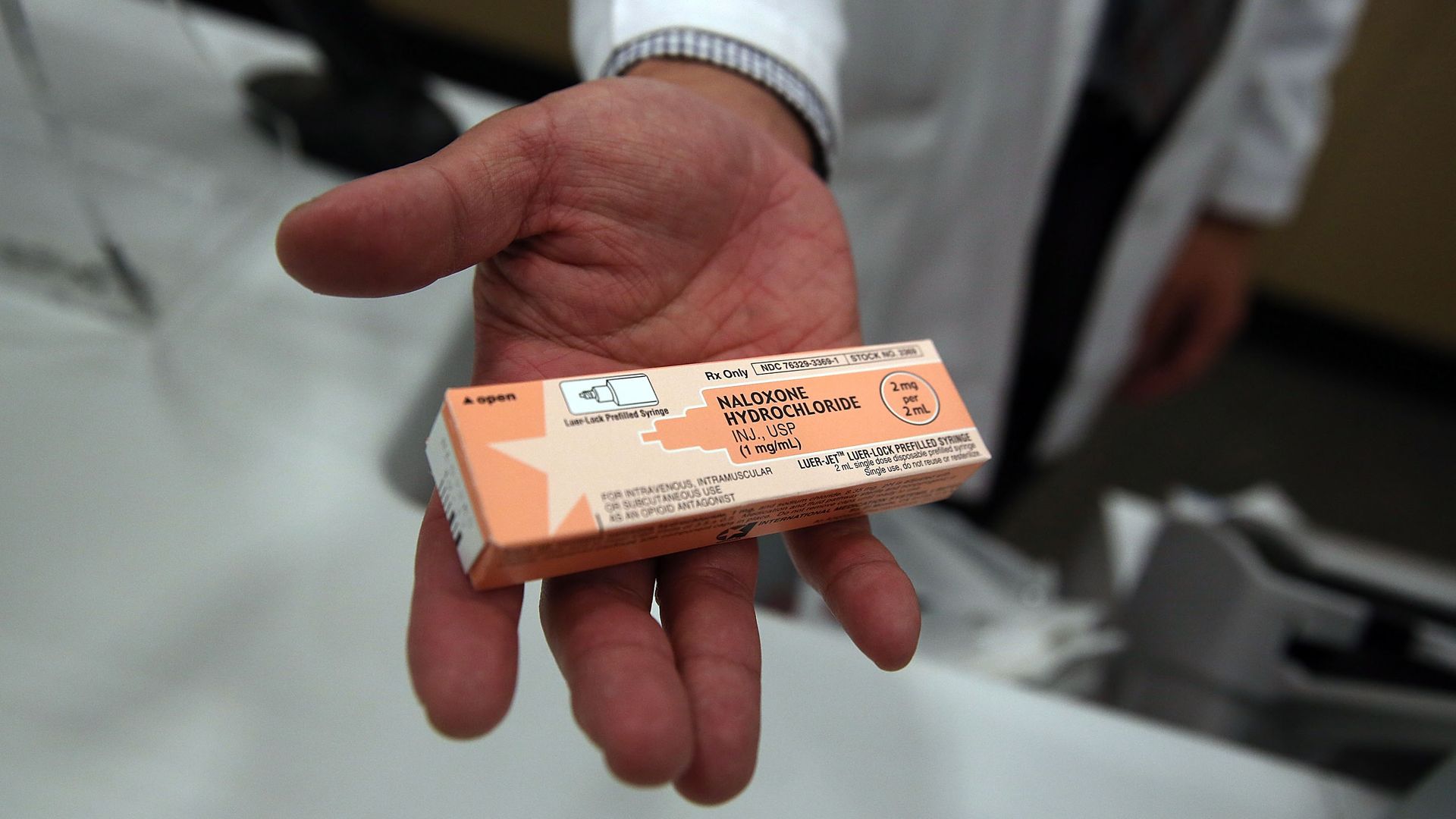 Purdue Pharma intentionally decided not to correct doctors' misperceptions about the strength of OxyContin, according to a deposition obtained by ProPublica.
Why it matters: There's a mountain of evidence piling up, even in public, that suggests the Sackler family knew its product was highly addictive, but blew past any concerns about that fact in search of higher and higher profits, helping to create the opioid epidemic.
The deposition includes a 1997 email exchange between Michael Friedman, Purdue's top marketing executive, and Richard Sackler, whose family founded and controlled Purdue.
Friedman at one point noted that doctors were mistaken about the drug's potency. "We are well aware of the view held by many physicians that oxycodone is weaker than morphine," he wrote. "I do not plan to do anything about that."
"I agree with you," Sackler replied.
A filing from Massachusetts' attorney general said the Sackler family knew people were becoming dependent on OxyContin, but had a plan in place to shift the blame onto those addicted patients.
Related: Former FDA commissioner David Kessler told "60 Minutes" that the agency shouldn't have allowed opioids to be marketed for long-term use.
"We don't know whether the drugs are safe and effective for chronic use," Kessler says. "The rigorous kind of scientific research the agency should be relying on is not there."
The interview airs Sunday.
Go deeper: Purdue Pharma will no longer promote opioids to doctors
Go deeper