Report: New York prepared to prosecute Manafort in case of Trump pardon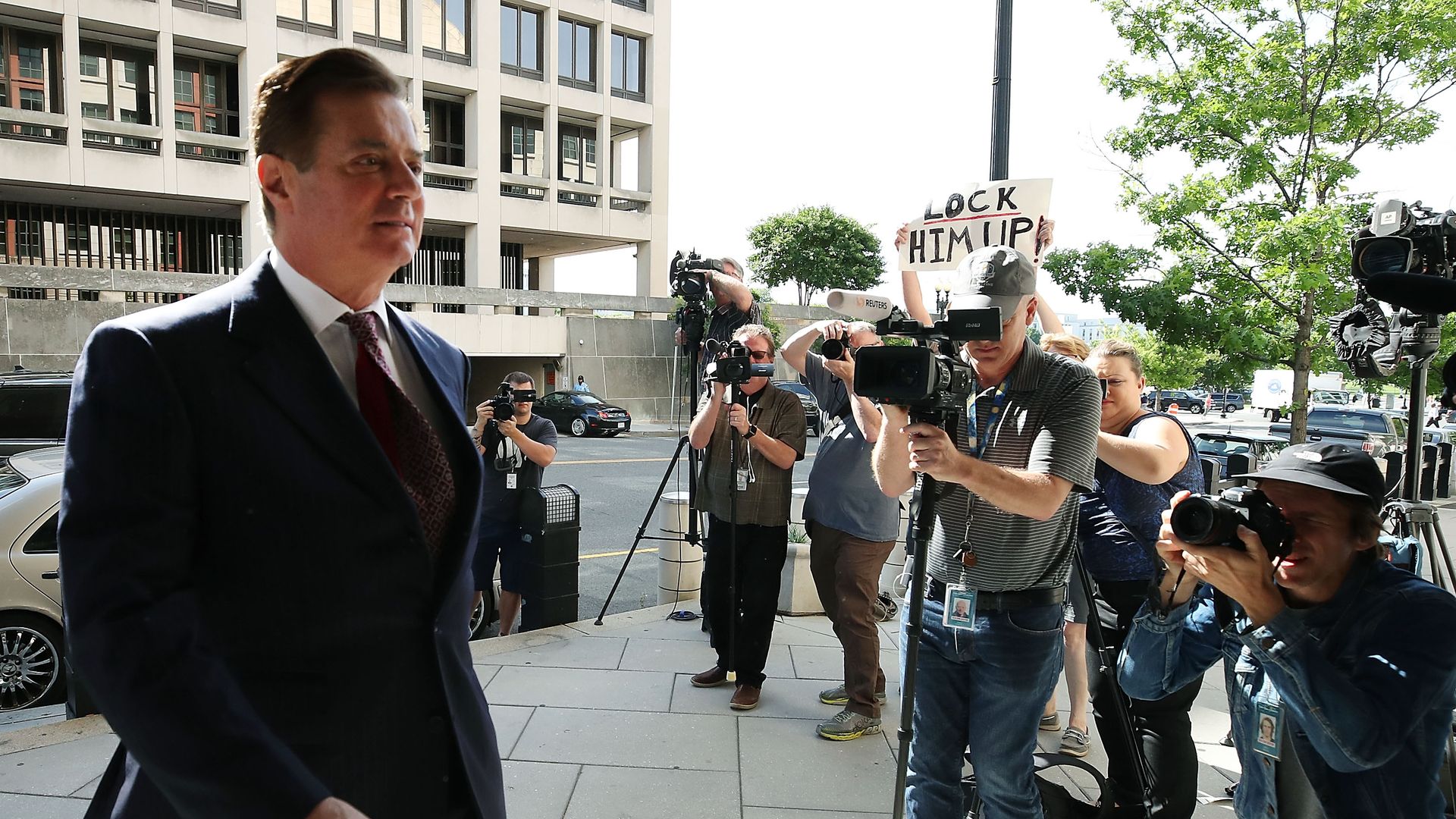 New York County District Attorney Cyrus Vance Jr. is prepared to file tax charges against Paul Manafort in the event that he is pardoned by President Trump for his conviction in the Mueller investigation, Bloomberg reports, citing two sources familiar with the matter.
Why it matters: Trump has not ruled out a presidential pardon for his former campaign chairman, who is set to be sentenced — and could face at least 19 years in prison — in Virginia on March 8 and D.C. on March 13. Vance has reportedly been investigating Manafort since 2017, months after he was charged for tax and financial fraud by the special counsel. Bloomberg notes, however, that laws that prevent defendants from being charged twice for the same crime could make the case difficult to prosecute.
Go deeper