Exclusive: Ray Ozzie wants to wirelessly connect the world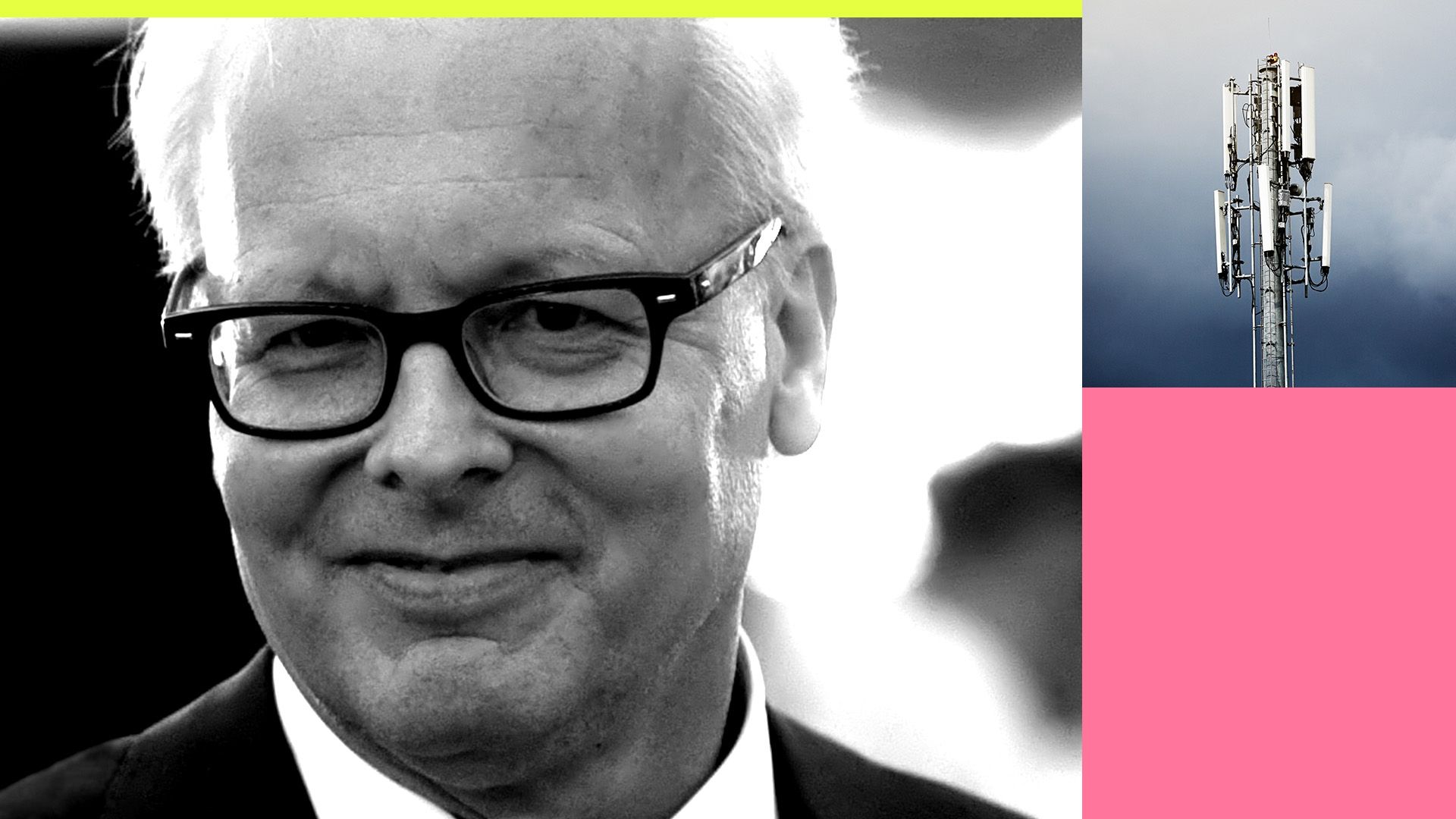 Ray Ozzie, the man who created Lotus Notes and helped usher Microsoft into the cloud era has a new goal: helping devices in the home get smarter by hooking them up directly to the cellular airwaves. In an exclusive interview, Ozzie said his startup has started trials with AT&T on a module that securely connects all sorts of products, from appliances and alarms to vending machines and construction equipment.
Bottom line: There's no doubt that many more devices are going to be connected wirelessly in coming years and that not all device makers will want to handle connectivity themselves. Ozzie's startup is likely to be just one of many companies willing to take on that task.
The premise behind Ozzie's new company, Blues Wireless, is that everyone from appliance makers to logistics companies will want their products to have a secure wireless connection without the hassles or risks of doing it themselves.
"Customers ate trying to connect virtually everything that exists to the cloud," Ozzie told Axios. "It's fairly a no-brainer as compared to a technology in search of a problem."
Current and forthcoming cellular networks will be able to compete favorably with Wi-Fi, Ozzie said, offering several benefits.
Unlike with Wi-Fi, devices can be set at the factory to connect wirelessly. Many Wi-Fi-equipped devices today never get connected because consumers either don't see enough benefit or get frustrated with the set-up process.
Everything is encrypted, with secure credentials stored on the device itself.
Using Notecard, devices can connect to cloud providers like Amazon's AWS or Microsoft's Azure without ever having to cross the public internet, offering additional security benefits.
Yes, but: The problem is more than a technical one, Ozzie acknowledges: Cellular connections cost money, and efforts to connect devices in the past left customers to manage the data costs themselves.Blues Wireless hopes to take that hassle away by using a Kindle-like business model, selling the modules at enough of a profit to cover the cost of the device and the wireless data the devices will use. It isn't saying just how much it expects to charge.Also, Blues is still small, using mostly contractors and bankrolled by Ozzie.
History lesson: In the past, Ozzie's brainstorms have typically been directionally correct but ahead-of-their-time products looking to capitalize on shifts in the way people and computers interact. This time around, Ozzie says he's banking on making it easier for companies to get on board an inevitable hardware trend.
Go deeper