AIPAC denounces Netanyahu's pre-election deal with ultranationalist party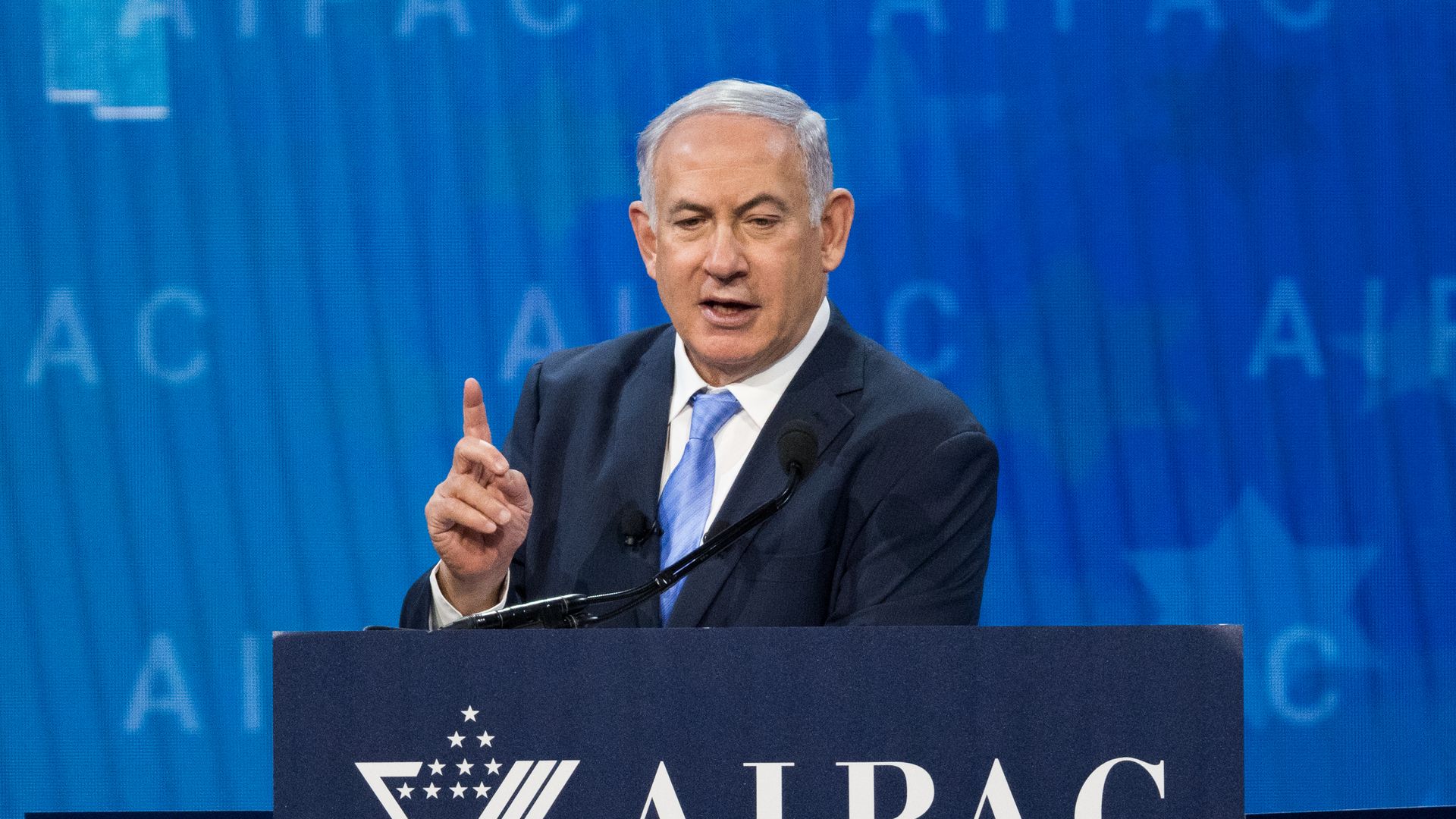 In a highly unusual move, the pro-Israel lobby AIPAC today denounced the deal pushed by Israeli Prime Minister Benjamin Netanyahu to form a united ultra right-wing party that will run in the April 9 elections, which would pave the way for Jewish supremacists from the "Jewish Power" party to make it into the next Knesset.
Details: In a tweet on its official account, AIPAC wrote: "We agree with AJC [American Jewish Committee, which also denounced the deal]. AIPAC has a longstanding policy not to meet with members of this racist and reprehensible party." Netanyahu's deal with Jewish Power is an unprecedented development in Israel's history and is equivalent to a U.S. president cutting a political deal with former KKK leader David Duke.
Why it matters: The AIPAC tweet is a big deal. It is a rare case of the pro-Israel lobby criticizing the prime minister of Israel. It is even more rare that this criticism is about a political move during an election campaign. The AIPAC tweet comes a month before Netanyahu is scheduled to be the keynote speaker at the organization's annual policy conference.
The tweet comes after several pro-Israel organizations denounced the deal pushed by Netanyahu to get the Jewish supremacists into the Knesset.
The American Jewish Committee said in a statement:
"The views of Otzma Yehudit [Jewish Power] are reprehensible. They do not reflect the core values that are the very foundation of the State of Israel. The party might conceivably gain enough votes to enter the next Knesset, and potentially even become part of the governing coalition."
Jonathan Greenblatt, the CEO of the Anti-Defamation League, tweeted:
"There should be no room for racism & no accommodation for intolerance in Israel or any democracy. ADL previously has spoken out on hate-filled rhetoric of leaders of the Otzma Yehudit [Jewish Power] Party. It is troubling that they are being legitimized by this union."
Go deeper: Netanyahu boosts racist far-right party with pre-election deal
Go deeper