Florida Democrats rip Sanders over Venezuela comments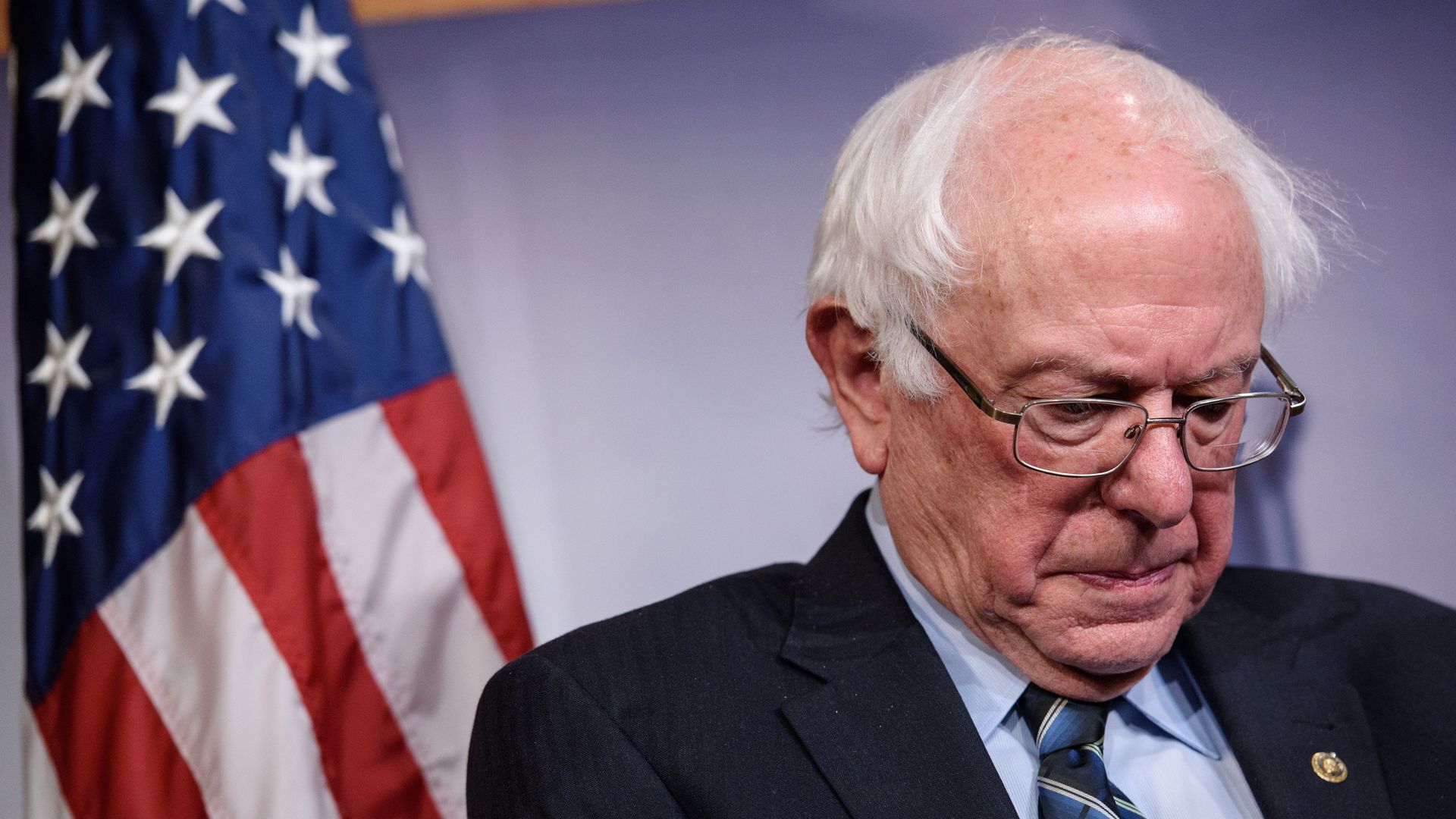 Florida Democrats are increasingly frustrated with Bernie Sanders' unwillingness to recognize Nicolás Maduro as a dictator and accept opposition leader Juan Guaidó as Venezuela's legitimate president, according to a new Politico report Thursday.
Why it matters: The humanitarian and economic crises in the South American nation have dominated the political conversation in the country's largest swing state. Republicans are seizing on the issue and President Trump, who is pushing Maduro to step aside, recently visited Miami where he sought to make inroads with Venezuelan-Americans and other Democratic-leaning Latinos who have fled Venezuela's authoritarian regime.
In Florida, where major elections have repeatedly been decided by razor-thin margins, Democrats argue that Sanders stance could hurt the party in 2020.
"He is not going to be the nominee of the Democratic Party. He has demonstrated again that he does not understand this situation. I absolutely disagree with his imprecision in not saying Maduro must go."
— Rep. Donna Shalala (D), who represents Venezuelan exiles, told POLITICO.
State Sen. Annette Taddeo, another Miami Democrat, told Politico she's "dumbfounded" by Sanders' position.
Meanwhile, the Florida Democratic Party has said: "We recognize Juan Guaidó as the President of Venezuela, denounce the legitimacy of the Maduro regime and his efforts to remain illegally in power," Politico reports.
The big picture: Sanders, a self-described democratic socialist, has largely been silent on Venezuela, but he has criticized Maduro's government on Twitter and attacked its authoritarianism and repression of democracy, while objecting to U.S. intervention.
As Politico notes, Venezuela hasn't yet become a key issue in the Democratic primary, though candidates like Sens. Kirsten Gillibrand and Elizabeth Warren have both labeled Maduro as a dictator.
Go deeper: Everything you need to know about 2020 candidate Bernie Sanders
Go deeper