U.S. adds strain to Palestinian ties with Jerusalem consulate merger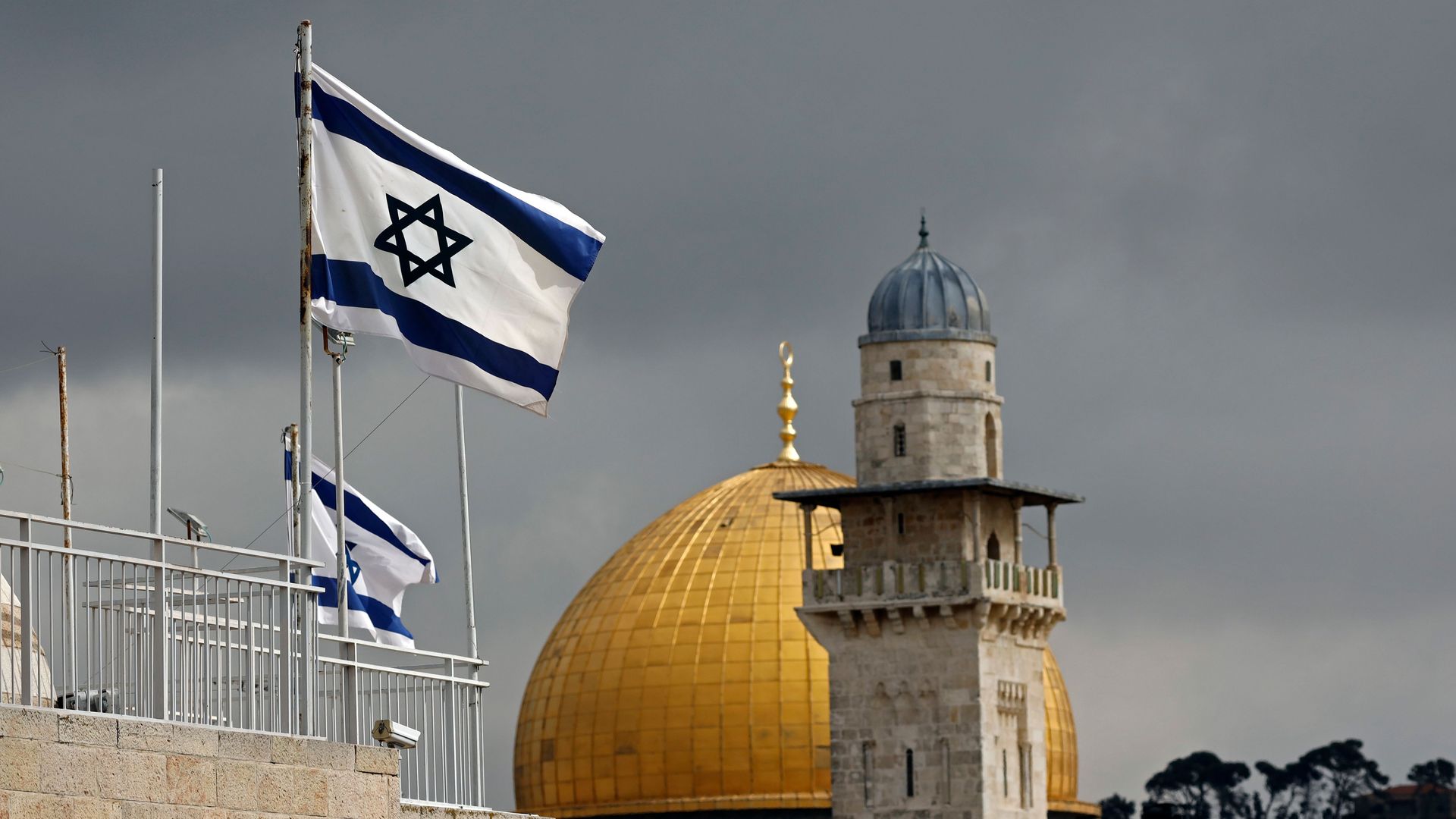 A U.S. official announced yesterday that the U.S. Consulate General in Jerusalem, which serves Palestinians, will be absorbed into the new U.S. Embassy to Israel in March.
Why it matters: The move is of a piece with the administration's attempts to recast the Palestinian refugee issue and its apparently tenuous commitment to a two-state solution. The merger is yet another demonstration of the Trump peace team's determination to change U.S. policy toward core elements of the Israeli-Palestinian issue, both on paper and on the ground.
Background: In December 2017, President Trump declared Jerusalem the capital of Israel and said the U.S. would open an embassy there, which occurred last May. But the embassy-consulate merger, first announced on Oct. 18 of last year by Secretary of State Pompeo, is far more than a cost-savings device or a means to improve past administrative operations. (Previously, the U.S. embassy in Tel Aviv handled all matters relating to Gaza while the consulate in Jerusalem dealt with the West Bank and Jerusalem.)
Between the lines: The merger might create the impression that the administration envisions not a two-state solution, but what Israel's Netanyahu has called a "state-minus" Palestinian entity, with most of Jerusalem, save some potential adjustments, falling under Israeli sovereignty, along with much of the West Bank.
Coming a month before Israeli elections, the merger will also strengthen the bond between Trump and Netanyahu and further the perception that the administration wants Netanyahu re-elected.
The other side: Palestinians will see the merger of the consulate — after the closing of the Palestinian Liberation Organization office in Washington — as a further effort to downgrade their status. It will only fuel the apprehension that the Trump administration has no policy toward Palestinians beyond pressure and that Washington has surrendered its role as an effective broker.
What to watch: The administration's most decisive litmus test for the Israeli-Palestinian conflict will come after Israel's April 9 elections, when it plans to unveil its much-touted "ultimate deal" Middle East peace plan. The odds of success for such an unprecedentedly comprehensive peace plan are vanishingly small.
Aaron David Miller is vice president for new initiatives and director of the Middle East Program at the Wilson Center and a former Middle East analyst and negotiator at the State Department under Democratic and Republican administrations.
Go deeper