The case for exporting American nuclear reactors to Riyadh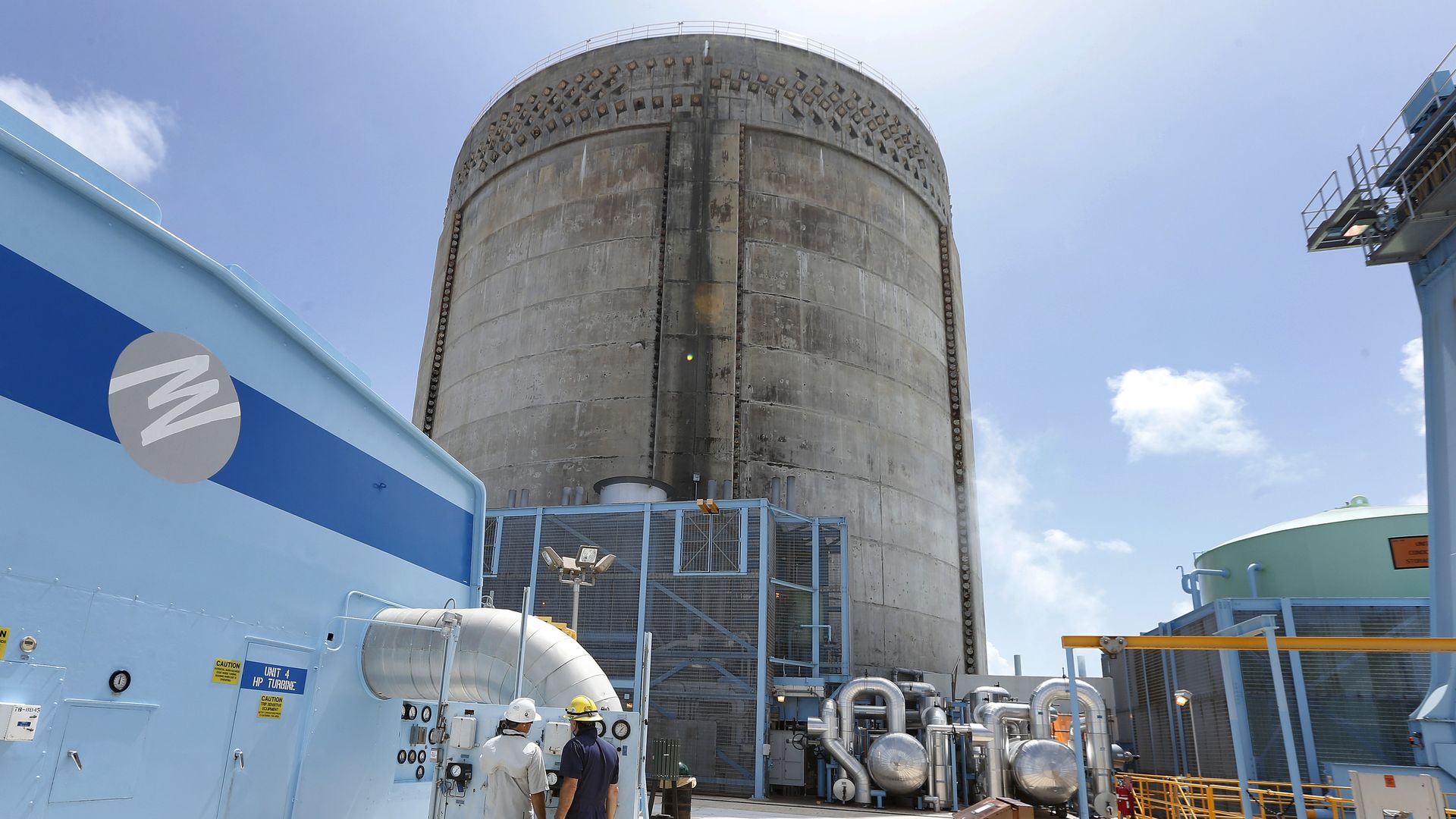 The House Oversight Committee released a report this week that accuses Trump administration officials of legal and ethical breaches in their pursuit of a nuclear-plant deal with Saudi Arabia.
The big picture: While a nuclear-capable Saudi Arabia is a dangerous prospect — MBS has floated the idea of developing nuclear weapons — it's becoming something of a foregone conclusion. The world's nuclear suppliers are already bidding for the contract to construct Saudi Arabia's first two reactors, with Riyadh having shortlisted bids from not only the U.S., but also France, China, Russia and South Korea.
Reality check: If the U.S. doesn't secure a deal, another country could step in. France's nuclear industry is in disarray, while South Korea depends enough on U.S. nuclear technology to potentially necessitate U.S. involvement anyway. It would be alarming if Riyadh inked a deal with Moscow or Beijing, which both have signaled plans to export reactor technology globally.
Both China and Russia are known for lax standards on nuclear security, poor track records on safety, and a general willingness to turn a blind eye to partners violating international norms — a special consideration for Riyadh.
Between the lines: China's and Russia's growing roles in the global nuclear trade should worry U.S. policymakers more broadly. When the U.S. led the nuclear market through the 1990s, Washington cultivated long-term partnerships with emerging economies and designed strong international nuclear nonproliferation and security standards. The U.S. risks losing this advantage if Russia and China take the reins.
Moscow has a demonstrated history of exploiting energy dependencies for political gain in Europe. Beijing, too, has already made predatory investments, trapping countries in debt. Each nuclear reactor exported could serve as a source of geopolitical leverage for Russia and China over its lifespan of 60–80 years.
The bottom line: Insider dealing and sidestepping of Congress, while irresponsible and counterproductive, have little to do with the national security merits of a nuclear deal. With the strictest nuclear standards, the U.S. is still the most likely candidate to prevent Riyadh from pursuing weapons research in secret.
Sagatom Saha is an international energy policy analyst and master's candidate at the Woodrow Wilson School of Public and International Affairs.
Go deeper