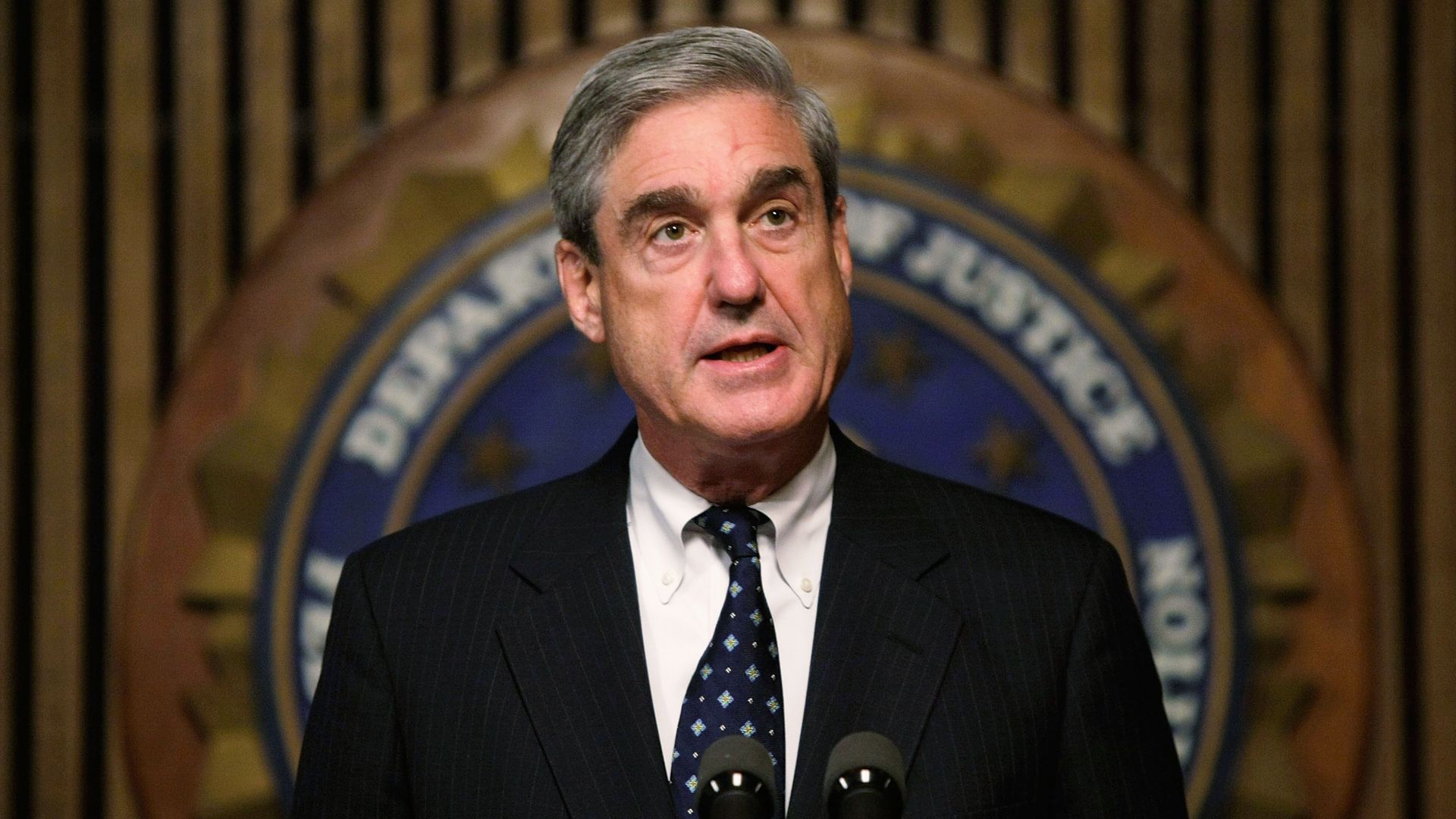 The Justice Department is preparing for special counsel Robert Mueller's investigation to end as soon as next week, according to a CNN report.
What to watch: In WIRED, the well-wired Garrett M. Graff gives seven "wrap up" scenarios for how it could all end, ranging from a simple letter to Attorney General Bill Barr all the way to a novelistic, explosive report authored by Mueller's team.
"Mueller sends the attorney general a simple 'declination letter,' telling Bill Barr that he's concluded his work as special counsel."
"Mueller compiles a detailed 'roadmap,' providing Congress with an annotated bibliography or index of sorts outlining impeachment-worthy presidential 'high crimes and misdemeanors.'"
"Mueller authors a detailed novelistic narrative, akin to what the 9/11 Commission wrote or what Ken Starr authored at the conclusion of his Whitewater hearing."
"He offers both a final round of 'his' indictments as well as a detailed report like #2 or #3."
"He offers a report, but not the report, something more akin to a progress report rather than a single, definitive one."
"He closes up shop but refers numerous active cases to other prosecutors."
"Mueller unseals one or more long-standing sealed indictments."
Go deeper: Every big move in the Mueller investigation
Go deeper