Netanyahu's political rivals unite in one party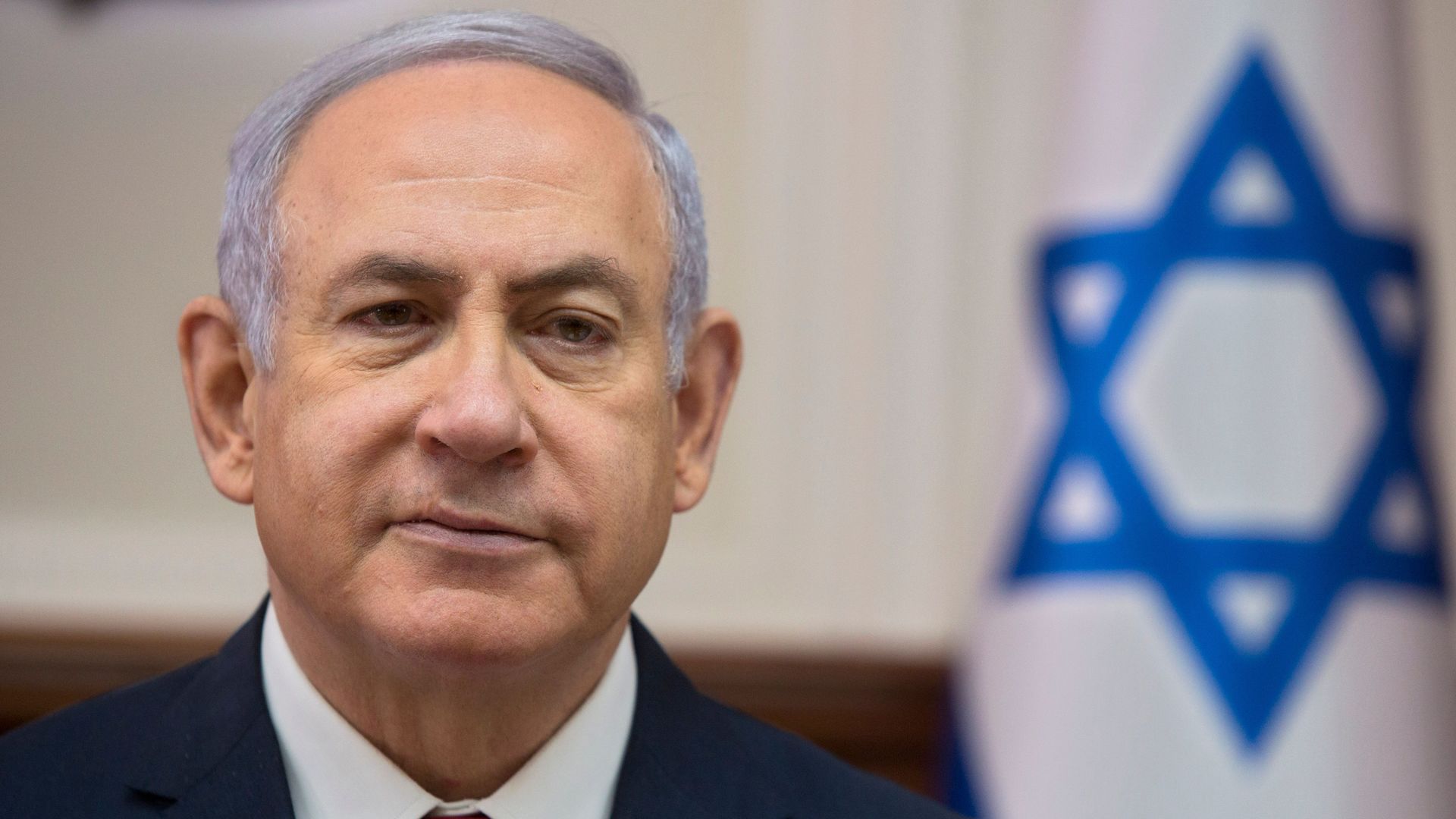 Hours before the registration deadline for Israel's elections, the two main political rivals of Prime Minister Benjamin Netanyahu announced Thursday that they will join forces and merge their parties into a single, centrist party that will run in the April 9 contest.
Why it matters: This is the most dramatic development in the Israeli election campaign so far. According to the last few weeks of polling, a joint list led by former Minister of Finance Yair Lapid, the leader of the "Yesh Atid" party, and former IDF chief of staff Benni Gantz, the head of the new "Resilience for Israel" party, would be the biggest party in the Knesset and could possibly beat Netanyahu.
Details: The new centrist list, named "Blue and White" after the colors of the Israeli flag, will include 3 different parties and 5 heavyweight political actors — 3 of them are retired Generals who previously served as the IDF's chief of staff:
Gantz's "Resilience for Israel."
Lapid's "Yesh Atid."
The "Telem" party, led by former minister of Defense and IDF chief of staff Moshe "Bogie" Yaalon, which has right-wing views, especially on the Palestinian issue.
Former IDF chief of staff Gabi Ashkenazi, who mediated between Gantz and Lapid and remains highly popular in Israel, making his entrance into politics very meaningful.
The current head of Histadrut, the workers' union, Avi Nissenkorn, who is expected to bring with him an operational apparatus for election day.
The big picture: According to the deal, there will be a rotation agreement for the title of prime minister. If the new list should win the elections, Gantz will be prime minister for 2.5 years and Lapid for the other 18 months. Lapid will head the foreign ministry and Yaalon will act as minister of defense.
Yes, but: The joint list does not have a common political platform — and, on many issues, there are big differences between the factions. However, the main issue they all agree on is the need to replace Netanyahu.
What's next ... The joint list has one big advantage on their side: Next week, Israel's attorney general is expected to announce that he is indicting Netanyahu in 3 different corruption cases.
The combined formation of the united party and the indictments could push voters to drop Netanyahu and move their support to Gantz and Lapid. If 2 to 3 seats (or about 70,000 to 100,000 voters) switch sides, Netanyahu will lose the elections.
Go deeper: Netanyahu boosts racist far-right party with pre-election deal
Go deeper