Macron: France will define anti-Zionism as a form of anti-Semitism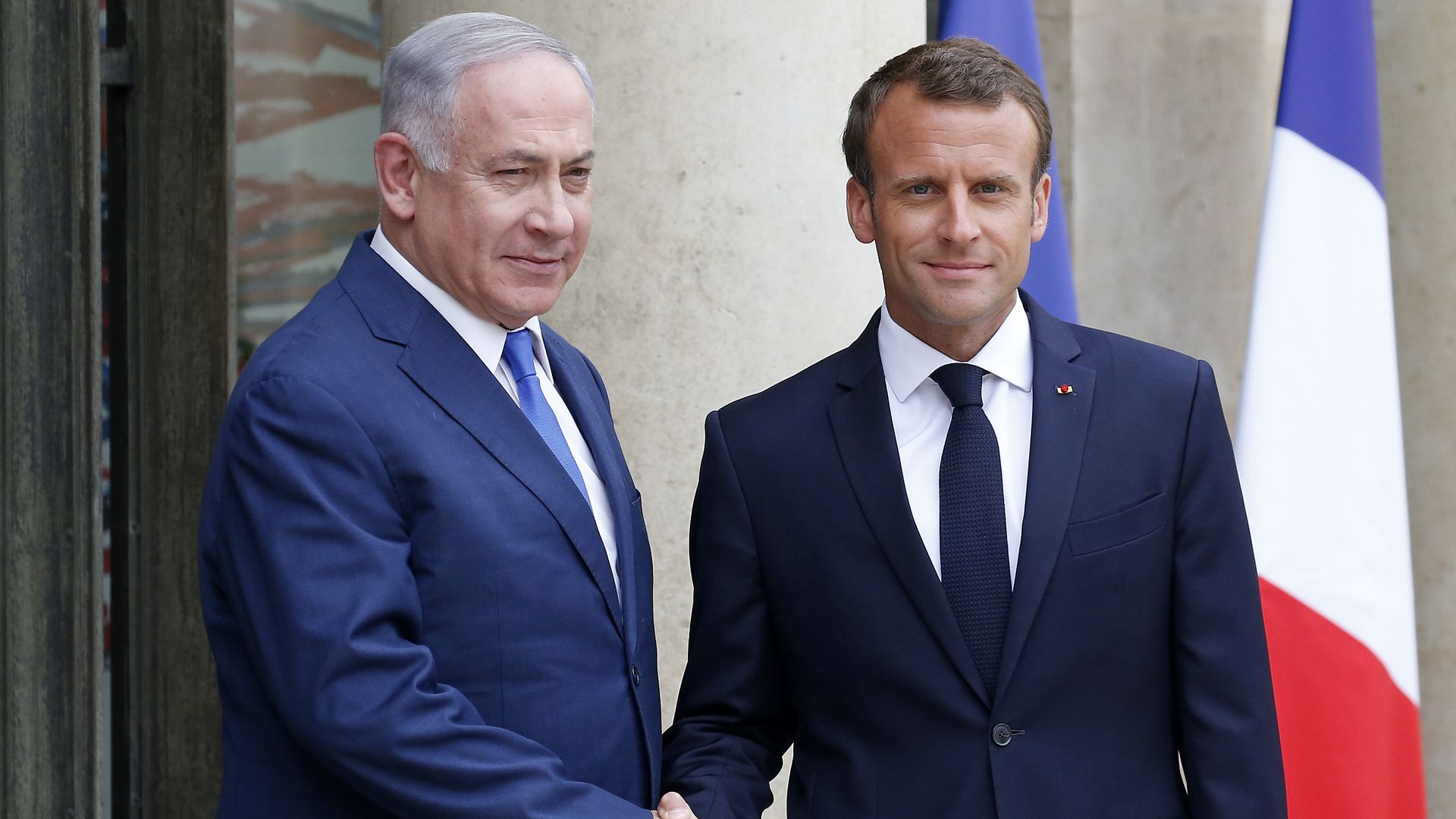 French President Emmanuel Macron announced on Wednesday that France will adopt the International Holocaust Remembrance Alliance's definition of anti-Semitism, and that it will recognize anti-Zionism — or opposition to the existence of a Jewish state — as a "modern-day form of anti-Semitism," France 24 reports.
The big picture: "The question of whether anti-Semitism should be equated with the belief that Israel should not exist as a Jewish state has ignited debate across the Western world. In the U.K., 8 members of the Labour Party have resigned over leader Jeremy Corbyn's handling of anti-Semitism allegations, including his efforts to exempt criticism of Israel from the party's definition of anti-Semitism. In the U.S., Rep. Ilhan Omar (D-Minn.) was forced to apologize for her tweets on Israel that included stereotypes often perceived as anti-Semitic.
Go deeper