Covington Catholic student suing Washington Post for $250M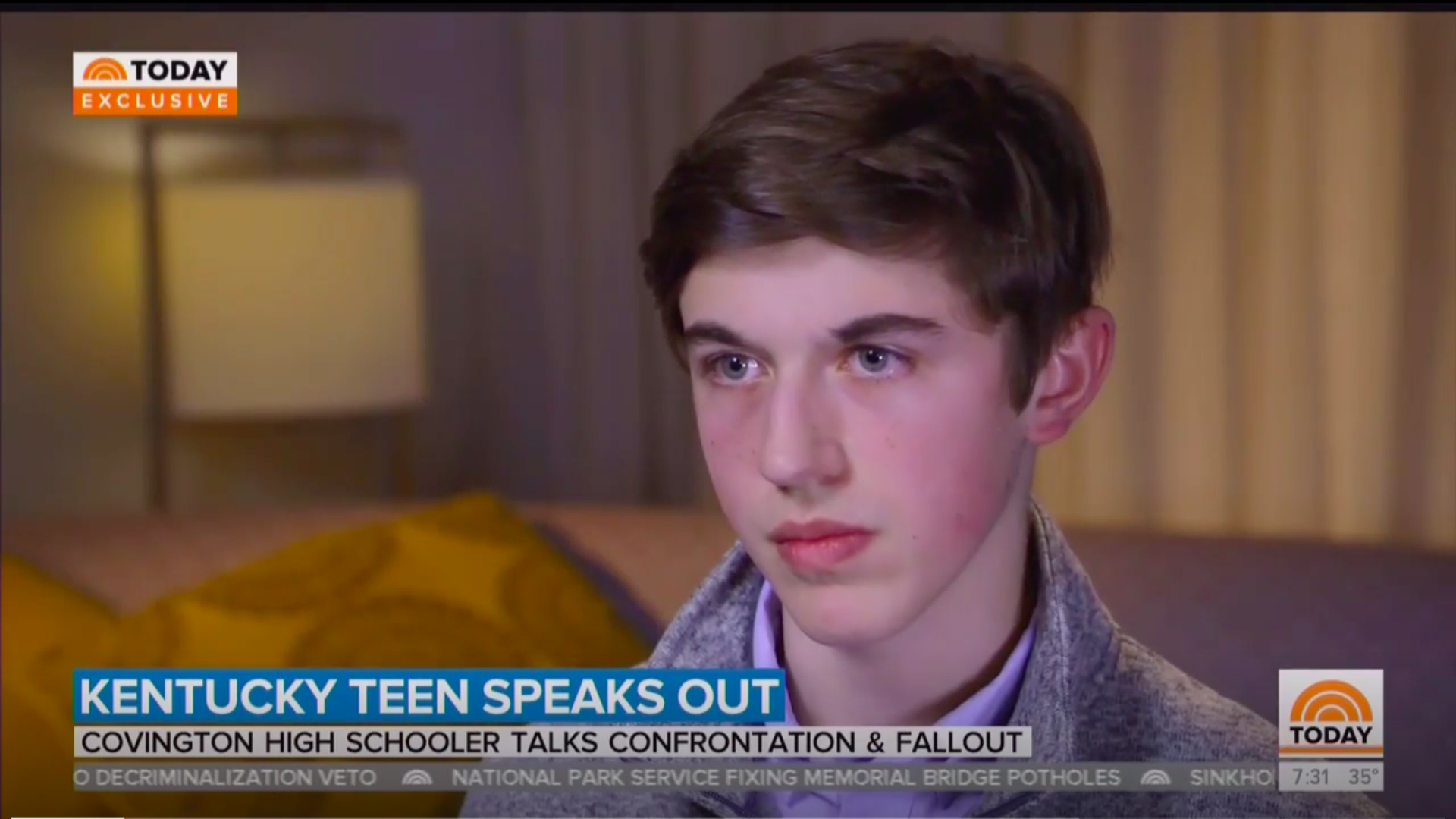 Covington Catholic student Nicholas Sandmann and his parents on Tuesday filed a defamation lawsuit against the Washington Post for $250 million, accusing the publication of falsely characterizing him as racist and an instigator of a confrontation with a Native American elder on the steps of the Lincoln Memorial last month.
"[The Post] intended to harm Nicholas because he was a white, Catholic boy wearing a MAGA hat, and consciously ignored the threats of harm that it knew would inevitably ensue, in favor of its political agenda."
The big picture: The viral video Sandmann appeared in ignited widespread media coverage and debate, even after more evidence emerged that suggested the initial video did not accurately paint the whole picture. Kristine Coratti Kelly, the Post's Vice President for Communications, told Reuters: "We are reviewing a copy of the lawsuit and we plan to mount a vigorous defense."
Go deeper: Catholic boys' encounter gets second look
Go deeper