Fox News focuses on Ocasio-Cortez more than almost any 2020 Democrat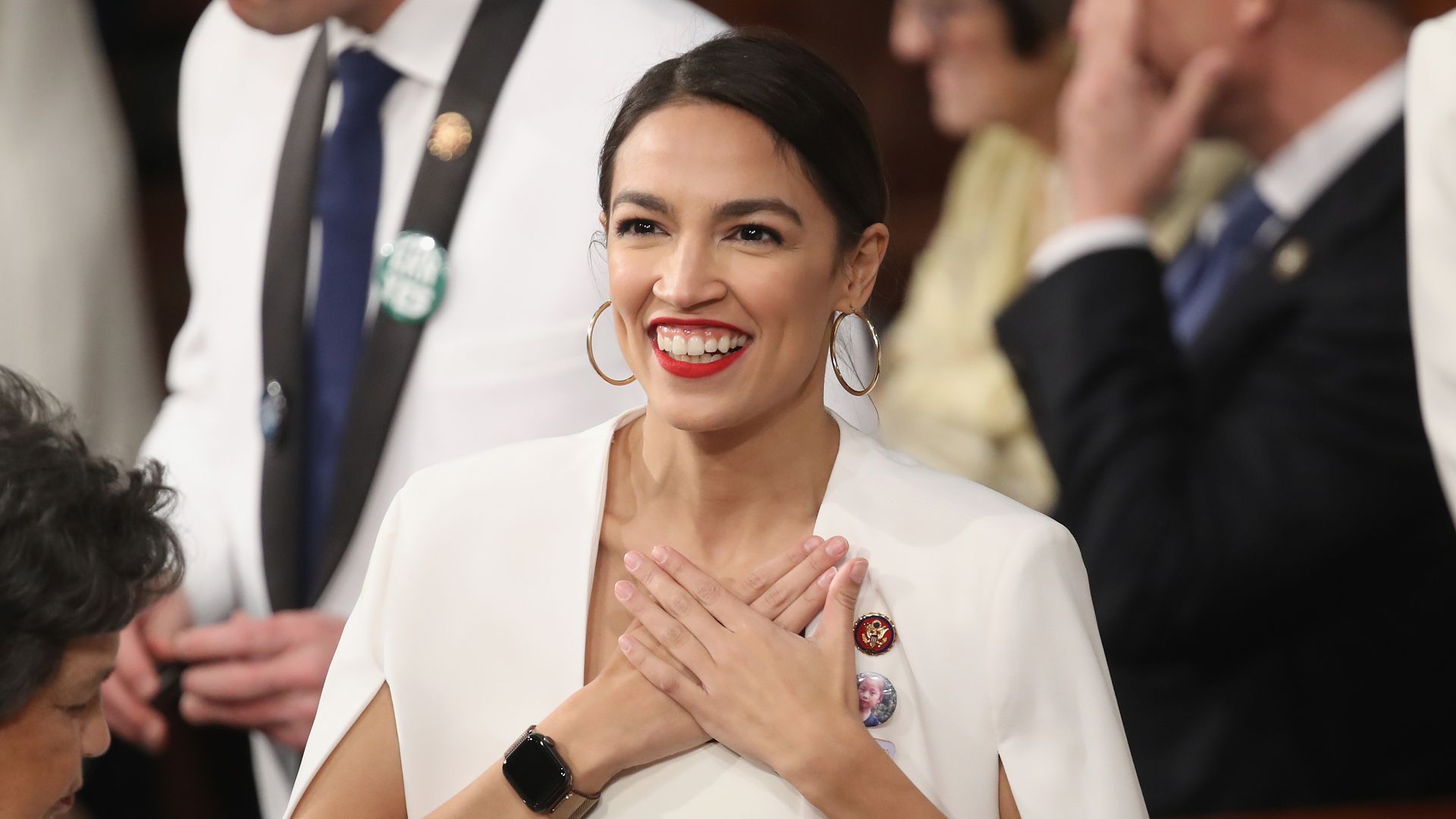 Fox News has run more coverage on Rep. Alexandria Ocasio-Cortez (D-N.Y.) than on any of the likely or possible 2020 Democratic presidential hopefuls apart from Sen. Elizabeth Warren (D-Mass.), the Washington Post reported Wednesday.
The big picture: The WashPost analyzed data to uncover which 2020 Democratic candidates and potential runners had the most Fox News airtime since the midterm elections. Coverage of Sen. Bernie Sanders (I-Vt.) and Warren soared when they entered the race, but they were often mentioned on Fox News even before announcing their presidential ambitions.
Details: Analysis of the Internet Archive's database of television closed-captioning data from Jan. 1 to Feb. 16 shows:
Ocasio-Cortez was second only to Warren in polling over 0.25% in the average percentage of daily 15-second segment mentions. The social media star is too young to run for president in 2020, but she has become a favorite target of conservatives and Fox News as a result of her embrace of democratic socialism.
Fox News covered Warren more than any other leading Democratic politician.
The network's biggest spike in single-day density of mentions goes to Sen. Kamala Harris (D-Calif.) — the second-most referenced Democratic presidential hopeful after Warren.
Sens. Cory Booker (D-N.J.), Kirsten Gillibrand (D-N.Y.) and Sen. Amy Klobuchar (D-Minn.) received minimal coverage.
Why it matters: Fox News holds a great deal of influence on voters. It is the most trusted network by Republican and Republican-leaning voters, and a favorite of President Trump.
Go deeper: AOC has more Twitter power than media, establishment politicians
Go deeper