U.S. consulate in Jerusalem to close on March 4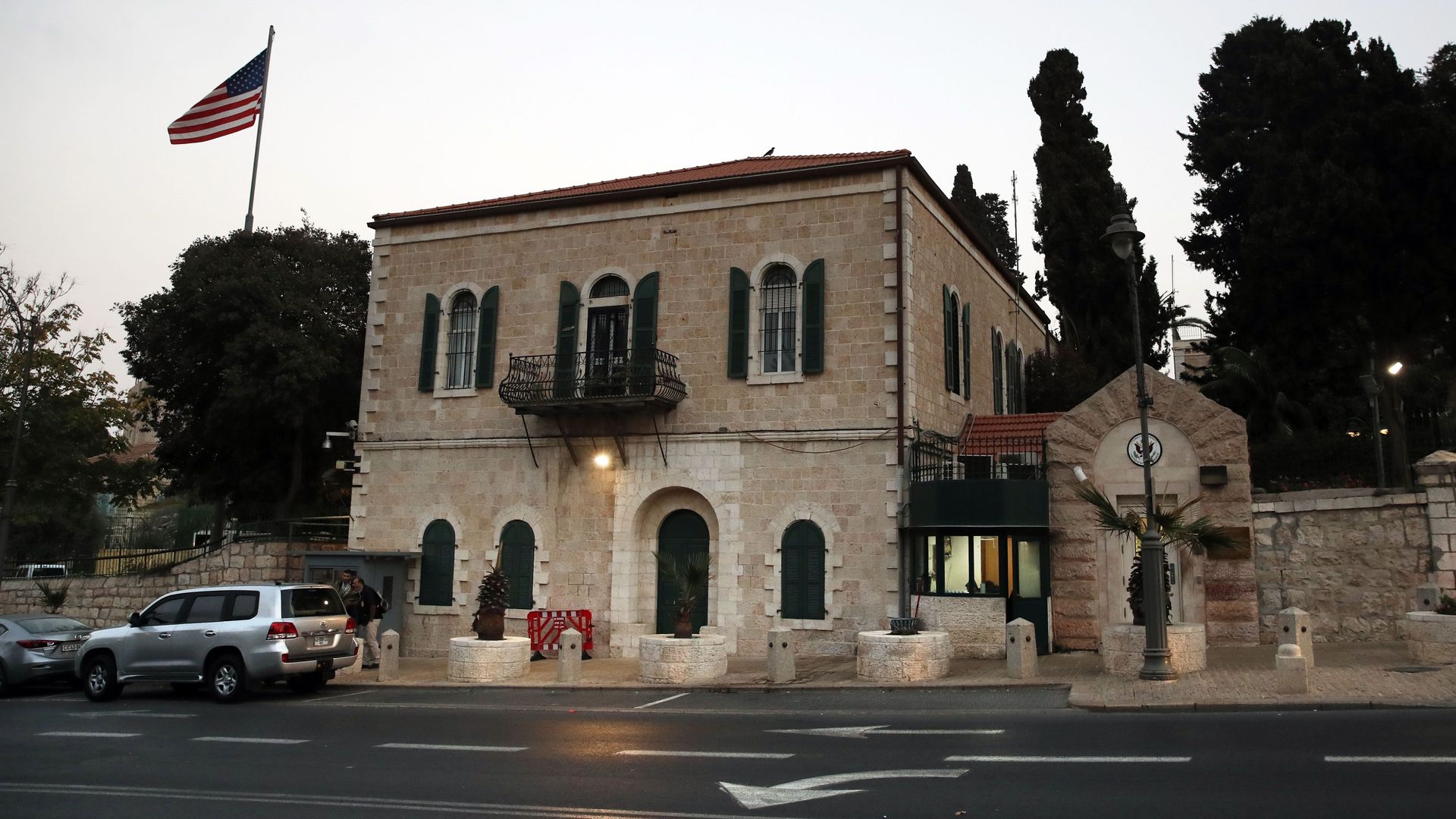 The U.S. Consulate General in Jerusalem, which handles diplomatic contacts with the Palestinians, will cease to exist as of March 4, a U.S. official tells me.
Why it matters: The consulate was founded 175 years ago and has, for the past 25 years, served as the U.S. diplomatic post in charge of relations with the Palestinian Authority. The consulate will now merge with the U.S. Embassy, which was moved to Jerusalem in May. This will further downgrade U.S.-Palestinian diplomatic relations.
Details: U.S. Consul General Karen Sasahara will leave on March 4, and the historic building on Agron Road will become the residence of U.S. Ambassador David Friedman, the U.S. official said. This will complete the implementation of the 1995 Jerusalem Embassy Act.
The consulate's deputy head of mission will lead a new "Palestinian affairs department" at the U.S. Embassy in Jerusalem, the U.S. official said.
Moreover, from March 4, all reports regarding the Palestinians will be channeled through the embassy. There will be no direct reporting to Washington.
Backdrop: Since President Trump's Jerusalem announcement in December 2017, contacts between the Palestinians and the U.S. have been almost completely severed. The consulate general in Jerusalem had minimal contacts with the Palestinian Authority.
Go deeper