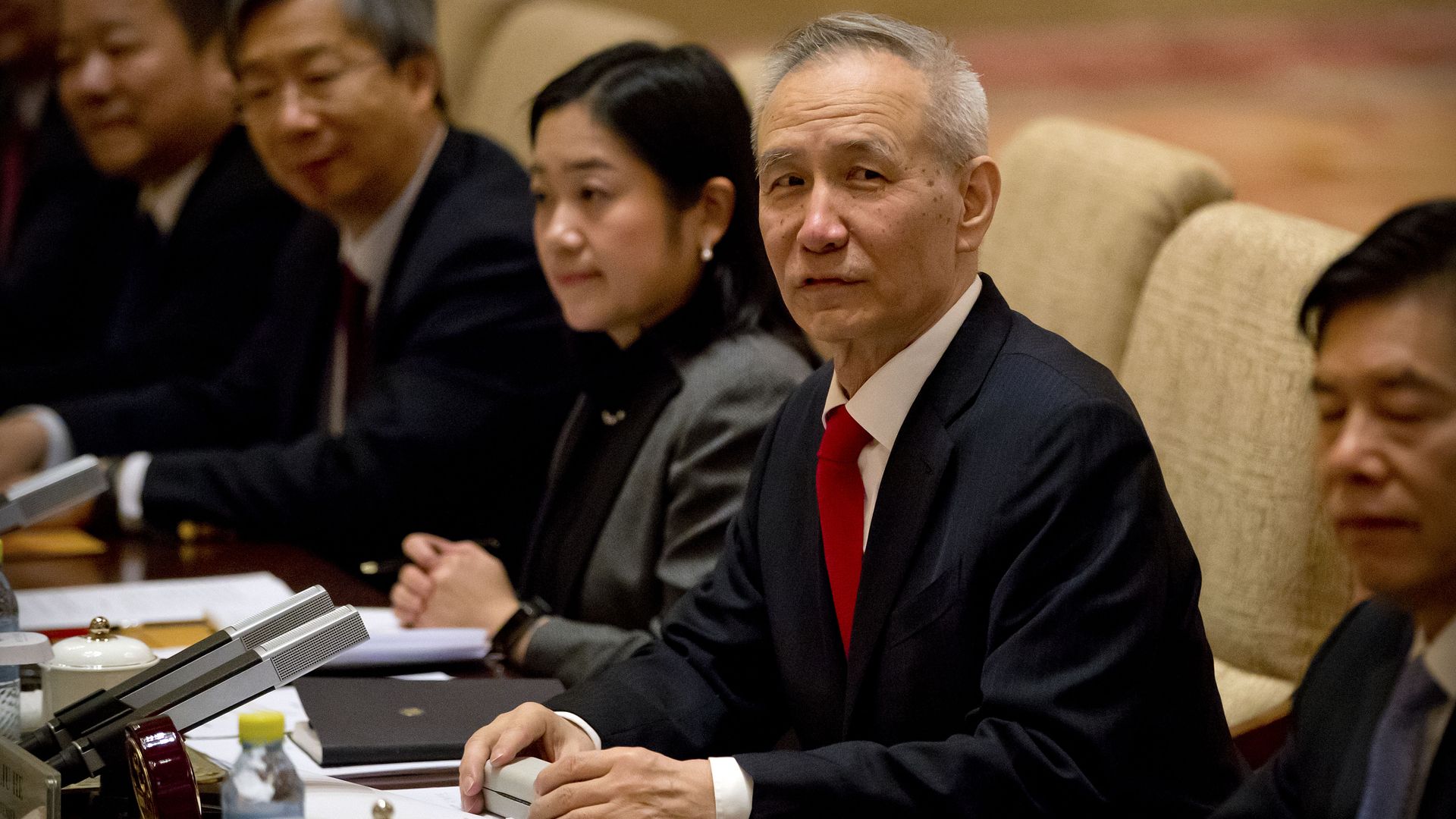 Vice Premier Liu He, China's economy czar, is heading to Washington for talks Thursday and Friday aimed at ending a fight over Beijing's technology ambitions ahead of a deadline for a massive U.S. tariff hike, AP reports.
Why it matters: Without an agreement, a 10% tariff increase imposed in July on $200 billion of Chinese goods is due to rise to 25% on March 2.
What's new: Business groups and economists saw the surprise announcement of further talks this week as a sign of progress. Both governments have expressed optimism but have given no details.
Be smart: Bill Bishop writes in his Sinocism newsletter that the U.S. side, "perhaps with the exception of President Trump, is not happy with what the negotiators view as very limited concessions from China."
"While some sort of a framework deal and extension of the talks is likely by March 1 to avoid new and increased tariffs is still likely, I do think the Chinese and the markets may have gotten too confident that it is a done deal."
Go deeper: Grading the impact of Trump's China tariffs
Go deeper