Report: Trump launching global effort to decriminalize homosexuality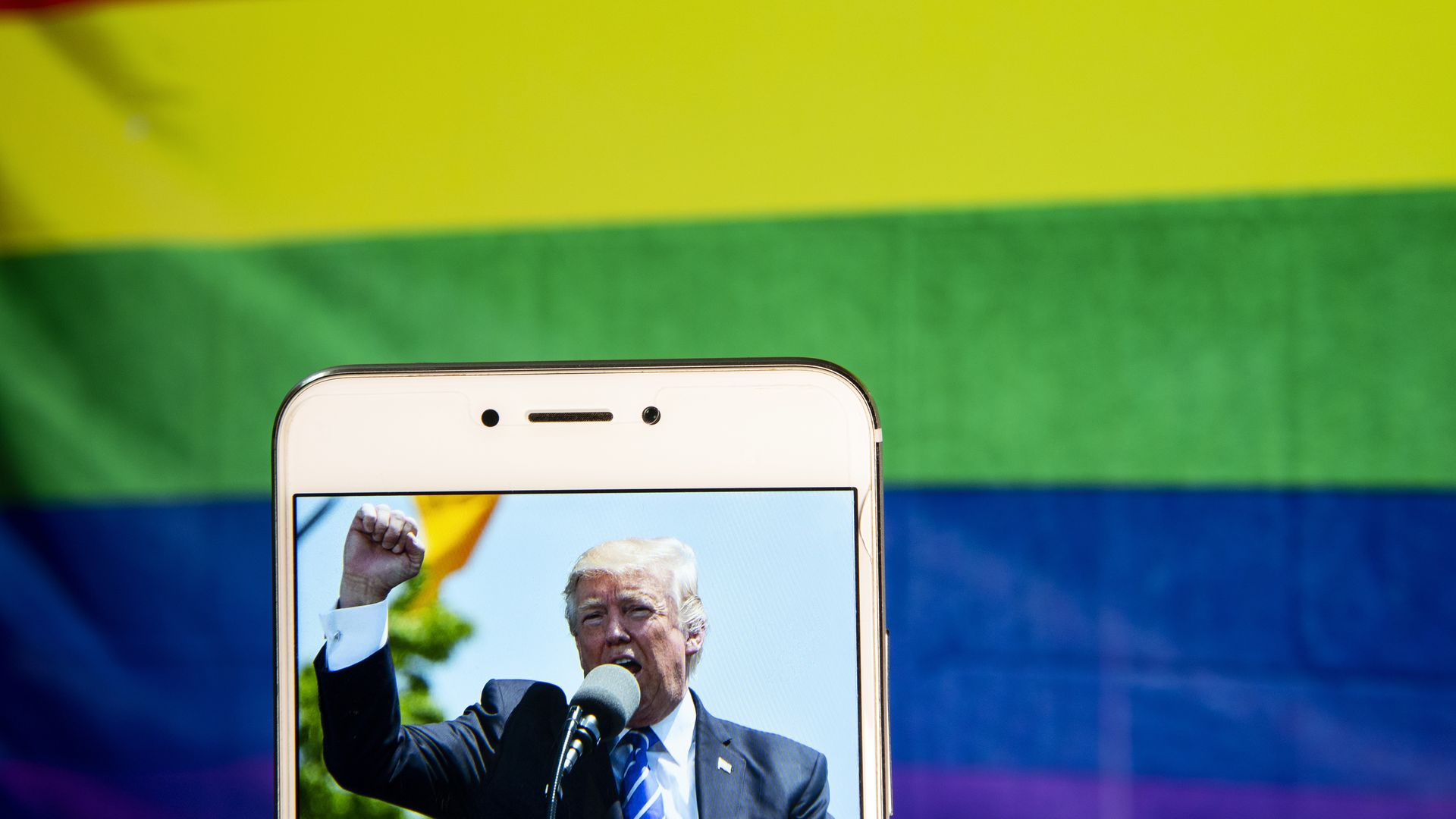 Led by U.S. Ambassador to Germany Richard Grenell, the Trump administration is launching a new push to decriminalize homosexuality around the globe, beginning Tuesday evening with a strategy dinner in Berlin with LGBTQ activists, NBC News' Josh Lederman reports.
The big picture: The effort is being framed as a means of "denouncing Iran over its human rights record," an issue that Trump officials hope will unite Europe against the administration's top adversary. Last year, the Trump administration faced backlash for adopting a policy that denied visas to same-sex domestic partners of U.N. employees and U.S. diplomats, stipulating that visas were only granted to married couples.
Go deeper: Homosexuality still criminalized in much of the world
Go deeper